Zusammenfassung
Die Behandlungs- und Veränderungsmotivation der Klientinnen und Klienten wird generell als notwendige Voraussetzung für eine psychotherapeutische Intervention angesehen. In diesem Artikel der Zeitschrift für Psychodrama und Soziometrie wird aufgezeigt, dass es auch anders geht. Am Fallbeispiel eines Klienten aus der verkehrspsychologischen Therapie wird beschrieben, wie einzelne Instrumente und Techniken des Psychodramas dem Klienten ermöglichen, aktiv an der Therapie teilzunehmen und seine Einstellung, seine Situation und sein Verhalten zu reflektieren.
Abstract
The patient's motivation for treatment and change is often regarded as a necessary prerequisite for a psychotherapeutic intervention. This article in the journal Zeitschrift für Psychodrama und Soziometrie describes that things can be done differently by using some psychodrama techniques. The case study of a psychotherapy with a driving offender shows how the patient starts to actively participate in the therapy and to reflect on his attitude, situation and behaviour.
Access options
Buy single article
Instant access to the full article PDF.
US$ 39.95
Tax calculation will be finalised during checkout.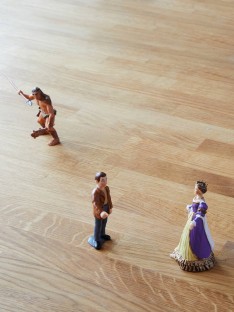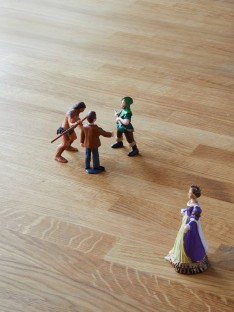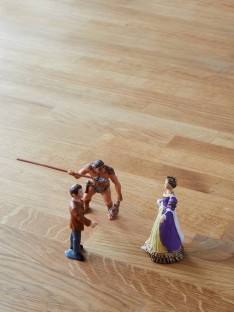 Literatur
Dumpert, H. D., & Schaller, R. (2017). Rollenspiel – Techniken der Verhaltenstherapie. Weinheim: Beltz.

Lamberger, A. (2016). Psychodrama-Techniken in verkehrspsychologischen Nachschulungskursen. Saarbrücken: AV Akademikerverlag.

Raithel, J., & Widmer, A. (2012). Deviantes Verkehrsverhalten – Grundlagen, Diagnostik und verkehrspsychologische Therapie. Göttingen: Hogrefe.

Schaller, R. (2016). Stellen Sie sich vor, Sie sind ... Das Ein-Personen-Rollenspiel in Beratung, Coaching und Therapie (2. Aufl.). Bern: Hogrefe.

Schaller, R. (2017). Regiegespräch – die zentrale Technik für das Psychodrama im Einzelsetting. Zeitschrift für Psychodrama und Soziometrie, 2, 223–233. https://doi.org/10.1007/s11620-017-0393-x.
About this article
Cite this article
Schaller, R. Wenn die Behandlungsmotivation gleich Null ist. Z Psychodrama Soziom 19, 147–162 (2020). https://doi.org/10.1007/s11620-020-00535-3
Schlüsselwörter
Psychodrama

Verkehrspsychologie

Delinquenz

Behandlungsmotivation

Psychotherapie

Monodrama

Rollenspiel

Aufstellungsarbeit
Keywords
Psychodrama

Driver improvement

Traffic offenders

Treatment motivation

Psychotherapy

Monodrama

Constellation work

Role play