Zusammenfassung
In der Arbeit mit Männergruppen berührt man "gemeinsame" Themen die von vielen Männern geteilt werden, dabei stößt man oft auf Kommunikationsprobleme die manche als "typisch männlich" bezeichnen könnten: Wortkargheit, Verkopft-sein, stereotype Bilder, Ratschläge oder Retter-Verhalten. Die psychodramatische Aufstellungsarbeit bietet viele Möglichkeiten um mit solchem Verhalten umzugehen und schnell zum Wesentlichen zu gelangen. Sie schafft Raum für klare Bilder und tiefes Erleben, und bietet sichere Strukturen für die Zuordnung und den Transfer von dem Erlebten. Diese Eigenschaften eignen sich ideal für die Arbeit mit Männergruppen.
In diesem Artikel erklärt der Autor, anhand dreier Fallbeispiele, wie Themen in einer Männergruppe mithilfe Aufstellungsarbeit und psychodramatischen Techniken unmissverständlich und ordentlich bearbeitet werden können.
Abstract
Working with men's groups touches upon "common" issues that are shared by many men, often encountering communication problems that some might call "typically male": taciturn, over-thinking issues, stereotypical images, advice-giving, or rescuer behaviour … Psychodramatic constellation work offers many possibilities for dealing with such behaviour and getting to the essence quickly. It creates space for clear images and deep experience, and provides secure structures for the processing and transfer of the experience. These properties are ideal for working with men's groups.
In this article, the author uses three case studies to explain how topics in a men's group can be treated and handled using constellation work and psychodramatic techniques.
This is a preview of subscription content, log in to check access.
Access options
Buy single article
Instant access to the full article PDF.
US$ 39.95
Tax calculation will be finalised during checkout.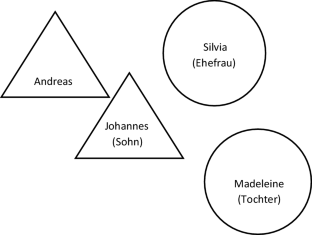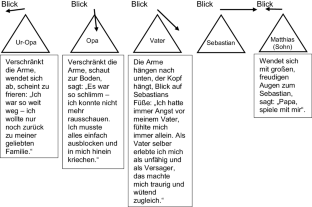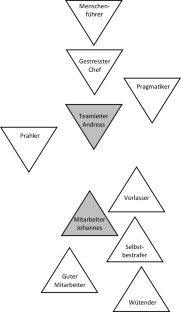 Literatur
Bender, W., & Stadler, C. (2012). Psychodrama-Therapie. Grundlagen, Methodik und Anwendungsgebiete. Stuttgart: Schattauer.

Blankenhorn, D. (1995). Fatherless america: confronting our most urgent social problem. New York: Harper Perenniel.

Franz, M. (2000). Universität Düsseldorf. Artikel in Hannoversche Allgemeine

Leutz, G. (1974). Das klassische Psychodrama nach J. L. Moreno. Wien: Springer.

McCann, R. (1999). Fatherless Sons. New Zealand: HarperCollins Publishers.

Petri, H. (2006). Das Drama der Vaterentbehrung. Chaos der Gefühle – Kräfte der Heilung. Freiburg: Herder.

Zeitlinger-Hochreiter, K. (1996). Kompendium der Psychodrama Therapie. Analyse, Präzisierung und Reformulierung der Aussagen zur psychodramatischen Therapie nach J.L. Moreno. Köln: Inszenario.
About this article
Cite this article
Paul, C. Psychodramatische Aufstellungsarbeit mit Männergruppen. Z Psychodrama Soziom 18, 67–79 (2019). https://doi.org/10.1007/s11620-019-00513-4
Schlüsselwörter
Psychodrama

Aufstellung

Vignette

Rollentausch

Hoher Stuhl

Soziales Atom

Kulturelles Atom

Sozio-kulturelles Atom

Rollen-Cluster

Männerarbeit
Keywords
Psychodrama

Constellation

Vignette

Role Reversal

High Chair

Social Atom

Cultural Atom

Socio-cultural Atom

Men's Group

Role Clusters