Zusammenfassung
Der Artikel beschreibt wichtige gesellschaftlich-politische Werte-Entwicklungen der letzten 40–50 Jahre im Westen, speziell in Deutschland, und arbeitet Parallelen zu den Grundsätzen, Werten und Methoden im Coaching heraus. Sein Destillat: Coaching, speziell Business-Coaching, stellt sich dabei als ikonografische Figur heraus und signalisiert in nuce die Befindlichkeit unserer Gesellschaft, was den weltweiten Erfolg und die Akzeptanz wie Aneignung von Coaching im Allgemeinen erklären dürfte. Coaching signalisiert als Buzzword die verschiedensten Inhalte und Herkünfte seiner Anwender und erklärt die Schwierigkeiten einer einfachen inhaltlichen Übereinstimmung.
Abstract
The article describes important socio-political value developments of the last 40–50 years in the West, especially in Germany, and elaborates parallels to the principles, values and methods in coaching. His distillate: Coaching, especially business coaching turns out to be an iconographic figure and in nuce signals the state of mind of our society, which might explain the worldwide success and acceptance as well as appropriation of coaching in general. As a buzzword, coaching signals diverse contents and origins of its users and accounts for the difficulties of a simple content-based correspondence.
Access options
Buy single article
Instant access to the full article PDF.
USD 39.95
Price excludes VAT (USA)
Tax calculation will be finalised during checkout.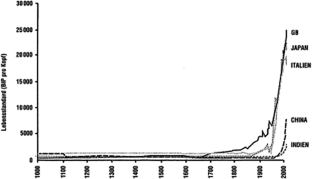 Literatur
Böning, U., & Strikker, F. (2020). Coaching in der zweiten Romantik: Abstieg oder Aufstieg? Zwischen individuellem Glücksversprechen und gesellschaftlicher Verantwortung. Wiesbaden: Springer.

Currid-Halkett, E. (2021). Fair gehandelt? Wie unser Konsumverhalten die Gesellschaft spaltet. München: btb.

Florida, R. (2017). The new urban crisis: how our cities are increasing inequality, deepening segregation, and failing the middle class—and what we can do about it. Berlin Heidelberg: Springer. https://doi.org/10.1007/s10901-018-9632-3.

Goleman, D. (2017). Emotionale Intelligenz. Soziale Intelligenz: Wer auf andere zugehen kann, hat mehr vom Leben. München: Droemer.

Michaels, E., Handfield-Jones, H., & Axelrod, B. (2001). The war for talent. Brighton: Harvard Business Press.

Reckwitz, A. (2019). Das Ende der Illusionen: Politik, Ökonomie und Kultur in der Spätmoderne. Berlin: Suhrkamp.

Reich, R. (1992). The work of nations. New York: Vintage Books.

Riesman, D. (1961). Die einsame Masse: Eine Untersuchung der Wandlungen des amerikanischen Charakters (4. Aufl.). Reinbek: Rowohlt.

Sarasin, P. (2021). 1977: eine kurze Geschichte der Gegenwart. Berlin: Suhrkamp.

Siedentop, L. (2015). Die Erfindung des Individuums: Der Liberalismus und die westliche Welt. Stuttgart: Klett-Cotta.

Stiglitz, J. E. (2019). Der Preis des Profits: Wir müssen den Kapitalismus vor sich selbst retten! München: Siedler.
About this article
Cite this article
Böning, U. Coaching in der Zweiten Romantik: Abstieg oder Aufstieg? Teil II. Organisationsberat Superv Coach 28, 581–590 (2021). https://doi.org/10.1007/s11613-021-00733-4
Received:

Accepted:

Published:

Issue Date:

DOI: https://doi.org/10.1007/s11613-021-00733-4
Schlüsselwörter
Werte-Entwicklung

VUCA-Welt

Coaching als Ikonografische Figur

Gesellschaft und Coaching
Keywords
Value development

VUCA-World

Coaching as iconografic figure

Society and coaching