Access options
Buy single article
Instant access to the full article PDF.
US$ 39.95
Tax calculation will be finalised during checkout.
Subscribe to journal
Immediate online access to all issues from 2019. Subscription will auto renew annually.
US$ 79
Tax calculation will be finalised during checkout.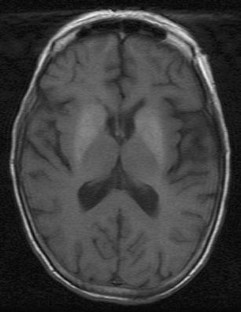 References
1.

Bhatnagar D, Morris JL, Rodriguez M, Centor RM, Estrada CA, Willett LL. A middle-age woman with sudden onset dyspnea. J Gen Intern Med. 2011;26:551–554.

2.

Dhaliwal G. Going with your gut. J Gen Intern Med 26:107–109.

3.

Henderson MC, Dhaliwal G, Jones SR, Culbertson C, Bowen JL. Doing what comes naturally. J Gen Intern Med. 2010;25:84–87.

4.

Croskerry P. A universal model of diagnostic reasoning. Acad Med. 2009;84:1022–1028.

5.

Norman G. Dual processing and diagnostic errors. Adv Health Sci Educ Theory Pract. 2009;Suppl 1:37–49.

6.

Eva KW, Hatala RM, LeBlanc VR, Brooks LR. Teaching from the clinical reasoning literature: combined reasoning strategies help novice diagnosticians overcome misleading information. Med Educ. 2007;41:1152–1158. doi:10.1111/j.1365-2923.2007.02923.x.

7.

Bowen JL. Educational strategies to promote clinical diagnostic reasoning. N Engl J Med. 2006;355:2217–2225.

8.

Moulton CE, Regehr G, Mylopoulos M, MacRae HM. Slowing down when you should: a new model of expert reasoning. Acad Med. 2007;82(10 suppl):S109–S116.

9.

Gozzard P, Maddison P. antibody and which cancer in which paraneoplastic syndromes? Pract Neurol. 2010;10:260–270.

10.

Pelaccia T, Tardif J, Triby E, Charlin B. An analysis of clinical reasoning through a recent and comprehensive approach: the dual process theory. Med Educ Online. 2011;16:5890. doi:10.3402/meo.v16i0.5890. PMID 21430797 Accessed online September 12th, 2011.

11.

Kassirer JP. Teaching clinical reasoning: case-based and coached. Acad Med. 2010;85:1118–1124.
Conflicts of Interest
None disclosed.
Disclaimer
The opinions expressed in this article are those of the authors and do not reflect the views of the Department of Veterans Affairs.
Funding
None.
Electronic Supplementary Materials
Below is the link to the electronic supplementary material.
About this article
Cite this article
Vick, A., Kraemer, R.R., Morris, J.L. et al. A 60-Year-Old Woman with Chorea and Weight Loss. J GEN INTERN MED 27, 747–751 (2012). https://doi.org/10.1007/s11606-011-1928-x
Received:

Revised:

Accepted:

Published:

Issue Date:
KEY WORDS
diagnostic reasoning

clinical problem solving

dual process theory

illness scripts

chorea

paraneoplastic syndrome