Access options
Buy single article
Instant access to the full article PDF.
US$ 39.95
Tax calculation will be finalised during checkout.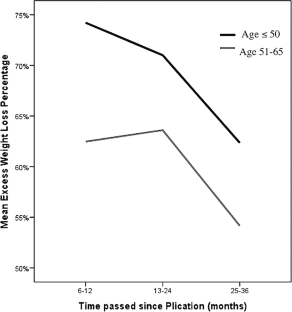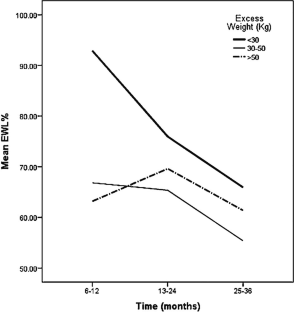 References
1.

Giordano S, Victorzon M (2015) Bariatric surgery in elderly patients: a systematic review. Clin Interv Aging 10:1627–1635. https://doi.org/10.2147/CIA.S70313

2.

Scozzari G, Passera R, Benvenga R, et al (2012) Age as a long-term prognostic factor in bariatric surgery. Ann Surg 256:724–729. https://doi.org/10.1097/SLA.0b013e3182734113

3.

Lynch J, Belgaumkar A (2012) Bariatric surgery is effective and safe in patients over 55: a systematic review and meta-analysis. Obes Surg 22:1507–1516. https://doi.org/10.1007/s11695-012-0693-1

4.

Pfeiffer J. Comment on: Bariatric Surgery in the Elderly: Outcomes Analysis of Patients over 70 using the ACS-NSQIP Database. Vol. 15, Surgery for obesity and related diseases : official journal of the American Society for Bariatric Surgery. United States; 2019. p. 1933.

5.

Flum DR, Belle SH, King WC, et al (2009) Perioperative safety in the longitudinal assessment of bariatric surgery. N Engl J Med 361:445–454. https://doi.org/10.1056/NEJMoa0901836

6.

Burchett MA, McKenna DT, Selzer DJ, et al (2015) Laparoscopic sleeve gastrectomy is safe and effective in elderly patients: a comparative analysis. Obes Surg 25:222–228. https://doi.org/10.1007/s11695-014-1421-9
Additional information
Publisher's Note
Springer Nature remains neutral with regard to jurisdictional claims in published maps and institutional affiliations.
About this article
Cite this article
Najjari, K., Rahimpour, E., Momen, M. et al. Comparing the Effectiveness of Laparoscopic Gastric Plication in Younger and Older Patients: a 3-Year Prospective Longitudinal Evaluation. J Gastrointest Surg (2021). https://doi.org/10.1007/s11605-020-04871-5
Received:

Accepted:

Published:
Keywords
Greater curve plication

Bariatric surgery

Laparoscopic surgery

Obesity

Age groups