Abstract
Purpose
Image contrast differs between conventional multislice turbo spin echo (conventional TSE) and multiband turbo spin echo (SMS-TSE). Difference in time interval between excitations for adjacent slices (SETI) might cause this difference. This study aimed to evaluate the influence of SETI on MT effect for conventional TSE and compare conventional TSE with SMS-TSE in this respect.
Materials and methods
Three different agar concentration phantoms were scanned with conventional TSE by adjusting SETI and TR. Signal change for different SETI was evaluated using Pearson's correlation analysis. SMS-TSE was acquired by changing TR similarly. Three human volunteers were scanned with similar settings to evaluate reproducibility of the phantom results in human brain.
Results
In conventional TSE, shorter SETI induced larger signal reduction. Longer TR and higher agar concentration emphasized this characteristic. Significant linear correlation (P < 0.05) was found in the major cases. The SMS-TSE signal intensity in each TR and phantom was smaller than the assumable levels in conventional TSE when the slices were simultaneously excited. Similar characteristic was observed in human brain.
Conclusion
Shorter SETI results in larger MT effect in conventional TSE. The contrast change in SMS-TSE was larger than the supposable level from simultaneous excitation, which needs consideration in clinics.
This is a preview of subscription content, log in to check access.
Access options
Buy single article
Instant access to the full article PDF.
US$ 39.95
Tax calculation will be finalised during checkout.
Subscribe to journal
Immediate online access to all issues from 2019. Subscription will auto renew annually.
US$ 99
Tax calculation will be finalised during checkout.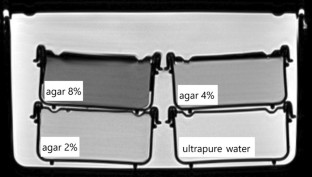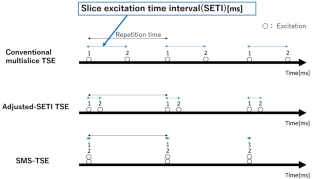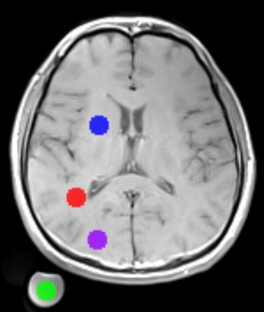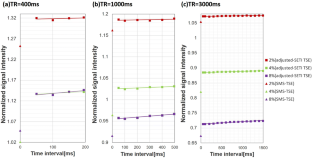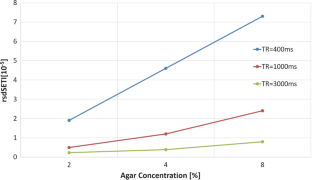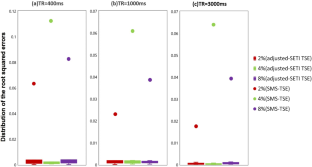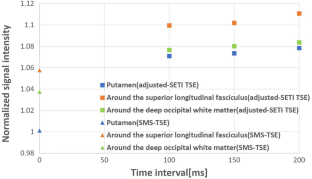 Acknowledgements
The authors would like to thank Hiroshi Koide, Ph.D. and Ms. Tomomi Ikeda of the Laboratory of Molecular and Biochemical Research, Research Support Center, Juntendo University, Graduate School of Medicine for their cooperation to create a phantom.
Funding
This work was supported in part by the ImPACT Program of the Council for Science, Technology and Innovation (Cabinet Office, Government of Japan) and by a Grant-in-Aid for Scientific Research on Innovative Areas (ABiS) from the Ministry of Education, Culture, Sports, Science and Technology of Japan and by JSPS KAKENHI (Grant number 18H02772).
Ethics declarations
Conflict of interest
Katsutoshi Murata is an employee of Siemens Healthcare K.K., Japan. All remaining authors declare no conflicts of interest associated with this manuscript.
Ethical statement
This study was approved by the local ethics review board of Juntendo University and subjects informed consent were obtained.
Additional information
Publisher's Note
Springer Nature remains neutral with regard to jurisdictional claims in published maps and institutional affiliations.
Electronic supplementary material
Below is the link to the electronic supplementary material.
About this article
Cite this article
Murata, S., Tachibana, Y., Murata, K. et al. Comparison of magnetization transfer contrast of conventional and simultaneous multislice turbo spin echo acquisitions focusing on excitation time interval. Jpn J Radiol 37, 579–589 (2019). https://doi.org/10.1007/s11604-019-00848-w
Received:

Accepted:

Published:

Issue Date:
Keywords
Multiple simultaneous slices

Magnetization transfer effect

Turbo spin echo sequence

Multiband imaging

Fast imaging