Abstract
Down-hole acoustic televiewer (ATV logging) is a geophysical well-logging device known to be able to reveal underground in-depth image. However, reviewing the current developments in the area of geotechnical engineering, ATV logging data were predominantly used for the purpose of visualizing and calculating the specific structural features in an open borehole, and nothing more. Noticeably, to the majority of engineering applications, it appears that ATV logging played a minor role compared to other geophysical borehole logging tools. Our study does not take it for granted. A systematic study is presented of the significance and consequent applications of ATV logging. The significance of correlation between acoustic amplitude and different geotechnical parameters is discussed and found to be consistent with previous findings. The result tells that ATV logging is actually able to provide timely and ground-truth information during site characterization, if properly used. Additionally, in our study, a simple rock mass evaluation index, Aco-RQD, is proposed, which is applicable to all aspects of geotechnical engineering as long as the continuous ATV logging data are available.
Access options
Buy single article
Instant access to the full article PDF.
US$ 39.95
Tax calculation will be finalised during checkout.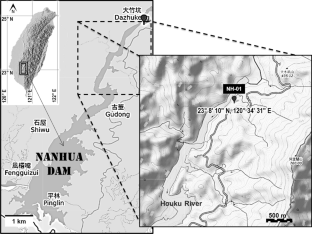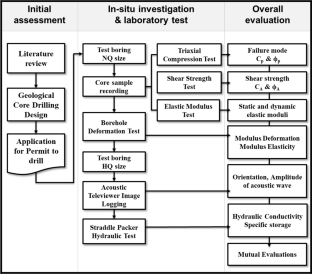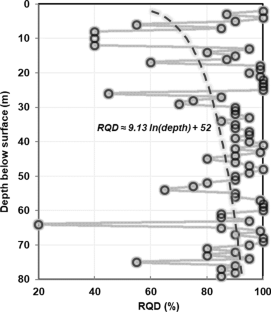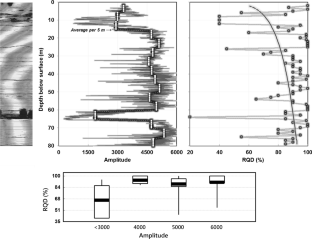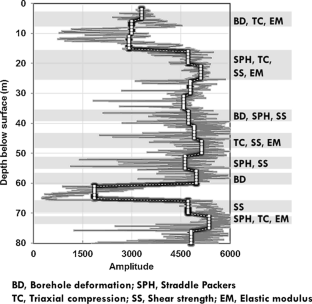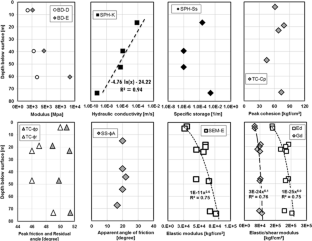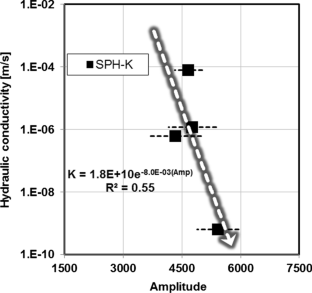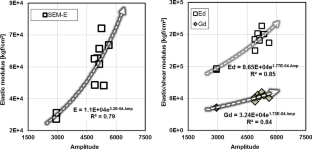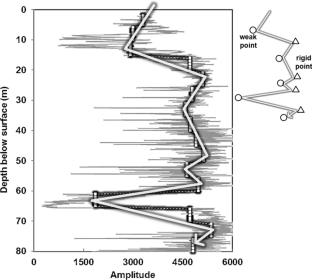 References
ASTM D7012 (2014) Standard test methods for compressive strength and elastic moduli of intact rock core specimens under varying states of stress and temperatures. ASTM International, West Conshohocken

ASTM D4719 (2020) Standard test methods for preboredpressuremeter testing in soils. ASTM International, West Conshohocken

Bieniawski ZT (1978) Determining rock mass deformability: experience from case histories. Int J Rock Mech Min Sci GeomechAbstr. 15(5):237–247

Carnevale M, Domaracki M (2018) Limitations of acoustic televiewer measurements in large void spaces. In: Proceedings of the 31st symposium on the application of geophysics to engineering and environmental problems (SAGEEP), Nashville, Tennessee, USA

Cha SS, Lee JY, Lee DH, Amantini E, Lee KK (2006) Engineering characterization of hydraulic properties in a pilot rock cavern for underground LNG storage. EngGeol 84(3–4):229–243

Chang SP, Chuang SM (2001) Eutrophication study of twenty reservoirs in Taiwan. Water Sci Technol 44(6):19–26

Chen S, Yan C, Soh A (2009) Adhesive behavior of two-dimensional power-law graded materials. Int J Solids Struct 46(18–19):3398–3404

Chen HL, Tsou KW, Qiu CY (2014) Agricultural land use change in high risk area—a case study of Tsengwen and Nanhua Reservoir Watershed, Taiwan. Int Proc Chem Biol Environ Eng 79:47–51

Chou PY, Lo HC, Hsu SM, Lin YT, Huang CC (2012) Prediction of hydraulically transmissive fractures using geological and geophysical attributes: a case history from the mid Jhuoshuei River basin, Taiwan. Hydrogeol J 20(6):1101–1116

Comte JC, Cassidy R, Nitsche J, Ofterdinger U, Pilatova K, Flynn R (2012) The typology of Irish hard-rock aquifers based on an integrated hydrogeological and geophysical approach. Hydrogeol J 20(8):1569–1588

Deltombe JL, Schepers R (2004) New developments in real-time processing of full waveform acoustic televiewer data. J ApplGeophys 55(1–2):161–172

Dohnalik M, Kowalska S, Mikołajewski Z, Domonik A, Tabor Z (2015) Mineral composition of shales and the results of triaxial compression tests—a case study from the Ordovician and Silurian rocks of Poland. Nafta-Gaz 71(6):355–360

Fairhurst CE, Hudson JA (1999) Draft ISRM suggested method for the complete stress-strain curve for intact rock in uniaxial compression. Int J Rock Mech Min Sci 36(3):279–289

Gwynn XP, Brown MC, Mohr PJ (2013) Combined use of traditional core logging and televiewer imaging for practical geotechnical data collection. In: Proceedings of the international symposium on slope stability in open pit mining and civil engineering, Australian Centre for Geomechanics, pp 261–272

Hamm SY, Kim M, Cheong JY, Kim JY, Son M, Kim TW (2007) Relationship between hydraulic conductivity and fracture properties estimated from packer tests and borehole data in a fractured granite. EngGeol 92(1–2):73–87

ISRM (1978) Suggested methods for determining the strength of rock materials in triaxial compression. Int J Rock Mech Min Sci GeomechAbstr. 15(2):47–51

ISRM (1981) Suggested methods for determining shear strength. In: Brown ET (ed) Rock characterization testing and monitoring. Pergamon Press, Oxford, pp 129–140

Jo Y, Chang C, Ji SH, Park KW (2019) In situ stress states at KURT, an underground research laboratory in South Korea for the study of high-level radioactive waste disposal. EngGeol 259:105198

Kennel JR, Parker BL (2019) Acoustic televiewer amplitude data for porosity estimation with application to porewater conversion. GeolSocLond Spec Publ 479(1):177–185

Ku CY, Hsu SM, Chiou LB, Lin GF (2009) An empirical model for estimating hydraulic conductivity of highly disturbed clastic sedimentary rocks in Taiwan. EngGeol 109(3–4):213–223

Li Q, Popov VL (2018) Boundary element method for normal non-adhesive and adhesive contacts of power-law graded elastic materials. Comput Mech 61(3):319–329

Lin HH, Lin ML, Lu JH, Chi CC, Fei LY (2020) Deep-seated gravitational slope deformation in Lushan, Taiwan: transformation from cleavage-controlled to weakened rockmass-controlled deformation. EngGeol 264:105387

Liu WF, Leung YF (2018) Spatial variability of saprolitic soil properties and relationship with joint set orientation of parent rock: insights from cases in Hong Kong. EngGeol 246:36–44

Lo HC, Chou PY, Hsu SM, Chao CH, Wang CT (2012) Using borehole prospecting technologies to determine the correlation between fracture properties and hydraulic conductivity: a case study in taiwan. J Environ Eng Geoph 17(1):27–37

Nastev M, Morin R, Godin R, Rouleau A (2008) Developing conceptual hydrogeological model for Potsdam sandstones in southwestern Quebec, Canada. Hydrogeol J 16(2):373–388

Okko O, Front K, Anttila P (2003) Low-angle fracture zones in rapakivi granite at Hästholmen, southern Finland. EngGeol 69(1–2):171–191

Paillet FL, Crowder RE (1996) A generalized approach for the interpretation of geophysical well logs in ground-water studies—theory and application. Groundwater 34(5):883–898

Peyras L, Rivard P, Breul P, Millet A, Ballivy G (2015) Characterization of rock discontinuity openings using acoustic wave amplitude—application to a metamorphic rock mass. EngGeol 193:402–411

Shieh CL, Wang CM, Chen YS, Tsai YJ, Tseng WH (2010) An overview of disasters resulted from Typhoon Morakot in Taiwan. J Disaster Res 5(3):236–244

Tezuka K, Niitsuma H (2000) Stress estimated using microseismic clusters and its relationship to the fracture system of the Hijiori hot dry rock reservoir. EngGeol 56(1–2):47–62

Thill RE, D'Andrea DV (1976) Acoustic core logging in blast-damaged rock. EngGeol 10(1):13–36

Wang M, Kulatilake PHSW, Panda BB, Rucker ML (2001) Groundwater resources evaluation case study via discrete fracture flow modeling. EngGeol 62(4):267–291

Wang HW, Kondolf M, Tullos D, Kuo WC (2018) Sediment management in Taiwan's reservoirs and barriers to implementation. Water 10(8):1034

Williams JH, Johnson CD (2004) Acoustic and optical borehole-wall imaging for fractured-rock aquifer studies. J ApplGeophys 55(1–2):151–159

Zhang C, Chen Q, Qin X, Hong B, Meng W, Zhang Q (2017) In-situ stress and fracture characterization of a candidate repository for spent nuclear fuel in Gansu, northwestern China. EngGeol 231:218–229

Zhao XG, Wang J, Cai M, Ma LK, Zong ZH, Wang XY, Su R, Chen WM, Zhao HG, Chen QC, An QM, Qin XH, Ou MY, Zhao JS (2013) In-situ stress measurements and regional stress field assessment of the Beishan area, China. EngGeol 163:26–40
Acknowledgements
The authors are grateful for the technical support from the Geotechnical Testing Group (GTG) of Sinotech Engineering Consultants Inc., as well as the financial support from Water Resources Planning Institute, Water Resources Agency in Ministry of Economic Affairs (MOEA) of Taiwan.
Ethics declarations
Conflict of interest
The authors declare that they no conflict of interest.
About this article
Cite this article
Kao, HC., Chou, PY. & Lo, HC. An innovative application of borehole acoustic image and amplitude logs for geotechnical site investigation. Acta Geophys. 68, 1821–1832 (2020). https://doi.org/10.1007/s11600-020-00493-2
Received:

Accepted:

Published:

Issue Date:
Keywords
Acoustic image

Conductive fractures

Straddle-packer test

Geotechnical investigation