Zusammenfassung
Der Aufsatz befasst sich mit den Auswirkungen der Ökonomisierung der Universität auf die Forschung, vor allem mit den Auswirkungen einer Quantifizierung von Forschungsleistungen und der Vorgabe von Anreizen zur ihrer Steigerung. Es wird gezeigt, dass Impact Factors, die zur Gewichtung von Zeitschriftenaufsätzen herangezogen werden, die wissenschaftliche Bedeutung von Zeitschriften nicht valide erfassen. Vor allem bewirken sie eine Änderung des Verhaltens der Wissenschaftler. Intrinsische Motivation wird zunehmend durch extrinsische verdrängt; Wissenschaftler sind nicht mehr bestrebt, neue wichtige Erkenntnisse zu gewinnen und die Entwicklung der Wissenschaft voranzutreiben, sondern sammeln Punkte, indem sie Bewährtes variieren. Zulagen für Forschungsleistungen verstärken die negativen Effekte einer bloßen Messung des Forschungsoutputs und darauf aufbauender Rankings. Der Aufsatz schließt mit einigen radikalen Vorschlägen zur Abwendung der negativen Auswirkungen der Ökonomisierung der Forschung.
Abstract
This article discusses the effects of managerializing the university, in particular of a quantification of research performance and the provision of incentives for increasing it. It is shown that impact factors do not provide a valid measure of journals' scientific impact.
They influence scientists' behaviour with regard to research. Intrinsic motivation is increasingly replaced by extrinsic motivation. Scientists no longer strive to gain important insights and to advance science, they rather collect points by varying well-tried approaches.
Incentives for research performance amplify the negative effects of a quantification of research output and of the rankings that follow from it. The article concludes with some radical proposals on how to reduce the negative effects of managerializing research
This is a preview of subscription content, log in to check access.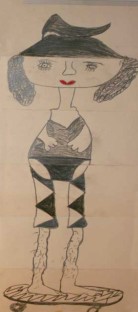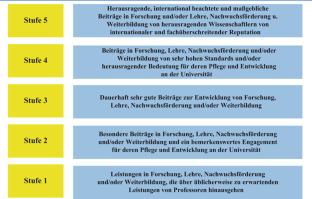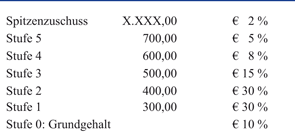 Literatur
Adler, Nancy J., und Anne Will Harzing. 2009. When knowledge wins: Transcending the sense and nonsense of academic rankings. Academy of Management Learning & Education 8 (1): 72–95.

Adler, R., J. Ewing, und P. Taylor. 2008. Citation statistics. A report from the joint committee on quantitative assessment of research (IMU, ICIAM, IMS) http://www.mathunion.org/fileadmin/IMU/Report/CitationStatistics.pdf. 09. Juli 2010.

Armin, M., und M. Mabe. 2000. Impact factors. Use and abuse. Perspectives in Publishing 1:1–6.

Barker, James R. 1993. Tightening the iron cage: Concertive control in self-managing teams. Administrative Science Quarterly 38:408–437.

Bebchuk, Lucien, und Jesse Fried. 2004. Pay without performance: The unfulfilled promise of executive compensation. Cambridge: Harvard University Press.

Bedeian, Arthur G. 2004. Peer review and the social construction of knowledge in the management discipline. Academy of Management Learning & Education 3:198–216.

Bernhard, Thomas, und Siegfried Unseld. 2009. Der Briefwechsel. Frankfurt a. M.: Suhrkamp.

Biagioli, Mario. 2002. From book censorship to academic peer review. Emergences: Journal for the Study of Media & Composite Cultures 12 (1): 11–45.

Bourdieu, Pierre. 1998, Vom Gebrauch der Wissenschaft. Für eine klinische Soziologie des wissenschaftlichen Feldes. Konstanz: Universitätsverlag.

Campanario, Juan Miguel. 1996. Have referees rejected some of the most-cited articles of all times? Journal of the American Society for Information Science 47:302–310.

Connelly, Catherine E., und Daniel G. Gallagher. 2007. Making "the list": Business school rankings and the commodification of business research. Journal of Curriculum Theorizing 23 (Summer): 103–116.

Edward, Hutchins. 1985. Surely you're joking, Mr. Feynman!: Adventures of a curious character. New York: Norton.

Ewing, John. 2006. Measuring journals. Notices of the American Mathematical Society 53:1049–1053.

Ferraro, Fabrizio, Jeffrey Pfeffer, und Robert I. Sutton. 2005. Economic language and assumptions: How theories can become self-fulfilling. Academy of Management Review 30:8–24.

Fischer, Klaus. 2003. Soziale und kognitive Aspekte des Peer Review Verfahrens. In Evaluation wissenschaftlicher Institutionen, Hrsg. Klaus Fischer und Heinrich Parthey, 23–62. Wissenschaftsforschung Jahrbuch Berlin: Gesellschaft für Wissenschaftsforschung.

Frank, Robert H., und Philip J. Cook. 1995. The winner-take-all society. New York: The Free Press.

Frey, Bruno S. 2003. Publishing as prostitution – Choosing between one's own ideas and academic success. Public Choice 116:205–223.

Frey, Bruno S. 2004, Plädoyer für eine positive Ökonomik. In Perspektiven der Wirtschaftspolitik, Hrsg. Christof A. Schaltegger und Stefan C. Schaltegger, 759–766. Zürich: vdf Hochschulverlag.

Frey, Bruno S., und R. Jegen. 2001. Motivation crowding theory: A survey of empirical evidence. Journal of Economic Surveys 15:589–611.

Frey, Bruno S., und Margit Osterloh. 2005. Yes, managers should be paid like bureaucrats. Journal of Management Inquiry 14:96–111.

Gans, Joshua S., und George B. Shepherd. 1994. How are the mighty fallen: Rejected classic articles by leading economists. Journal of Economic Perspectives 8 (1): 165–180.

Garfield, Eugene. 2006. The history and meaning of the journal impact factor. Journal of the American Medical Association 295 (1): 90–93.

Gottfredson, S. D. 1978. Evaluating psychological research reports: Dimensions, reliability, and correlates of quality judgements. American Psychologist 33:920–934.

Grey, Christopher. 2010. Organizing studies: Publications, politics and polemic. Organization Studies 31:677–694.

Hartmann, Michael. 2007. Elite und Masse – die Aufspaltung der deutschen Universitätslandschaft in Forschungs- und Ausbildungsuniversitäten. In Bildungspolitik und Bildungsforschung: Herausforderungen und Perspektiven für Gesellschaft und Gewerkschaften in Deutschland, Hrsg. H. Sünker und I. Miethe, 87–99. Frankfurt a. M.: Peter Lang.

Hartmann, Michael. 2010. Die Exzellenzinitiative – ein Paradigmenwechsel in der deutschen Hochschulpolitik. In Die bedingte Universität. Die Institution der Wissenschaft zwischen "Sachzwang" und "Bildungsauftrag", Hrsg. C. Adam, J. Müller, R. Thun, und W. Warnecke. 20–42. Stuttgart: Schmetterling Verlag.

Hennig-Thurau, Thorsten, Gianfranco Walsh, und Ulf Schrader. 2004. VHB-JOURNAL: Ein Ranking von betriebswirtschaftlich-relevanten Zeitschriften auf der Grundlage von Expertenurteilen. Zeitschrift für Betriebswirtschaftliche Forschung 56:520–543.

Hogler, Ramond, und Michael A. Gross. 2009. Journal rankings and academic research: Two discourses of faculty work. Management Communication Quarterly 23:107–126.

Horrobin, D. F. 2001. Something rotten at the core of science? Trends in Pharmacological Sciences 22 (2): 51–52.

Horstkotte, Hermann. 2010. Professoren wollen höheres Grundgehalt http://www.fr-online.de/in_und_ausland/wissen_und_bildung/aktuell/?em_cnt=1389358&em_loc=1739. Zugegriffen: 9. Juli 2010.

Irlenbusch, B., und D. Sliwka. 2003. Steigern variable Löhne die Leistung? Arbeitspapier, Bonn.

Judge, Timothy A. et al. 2007. What causes a management article to be cited – article, author, or journal? Academy of Management Journal 50:491–506.

Kirp, David. 2004. Shakespeare, Einstein, and the bottom line. The marketing of higher education. Cambridge: Harvard University Press.

Latzer, Barry. 2004. The hollow core. Failure of the general education curriculum. Washington: American Council of Trustees and Alumni.

Lepper, Mark R., David Greene, und Richard E. Nisbett. 1973. Undermining children's intrinsic interest with extrinsic reward. Journal of Personality and Social Psychology 28:129–137.

Luhmann, Niklas. 1998. Die Wissenschaft der Gesellschaft. Frankfurt a. M.: Suhrkamp.

Maasen, Sabine, und Peter Weingart. 2007. Unternehmerische Universität und neue Wissenschaftskultur. In Wissenschaft unter Beobachtung. Effekte und Defekte von Evaluationen, Hrsg. Hildegard Matthies und Dagmar Simon. Wiesbaden: VS Verlag. (Leviathan Sonderheft 24;141–160).

Macdonald, Stuart, und Jacqueline Kam. 2007. Ring a ring o' roses: Quality journals and gamesmanship in management studies. Journal of Management Studies 44:640–655.

March, James G. 2004. Parochialism in the evolution of a research community: The case of organization studies. Management and Organization Review 1:5–22.

Merton, Robert K. 1985. Der Matthäus-Effekt in der Wissenschaft. in Entwicklung und Wandel von Forschungsinteressen, Hrsg. Robert K. Merton, 147–171. Frankfurt a. M.: Suhrkamp.

Miller, C. Chet. 2006. Peer Review in the organizational and management sciences: Prevalence and effects of reviewer hostility, bias, and dissensus. Academy of Management Journal 49:425–431.

Müller-Böling, Detlef. 2000. Die entfesselte Hochschule. Gütersloh: Bertelsmann Stiftung.

Neuhaus, Christoph, Werner Marx, und Hans D. Daniel. 2009. The publication and citation impact profiles of Angewandte Chemie and the Journal of the American Chemical Society based on the sections of Chemical Abstracts: A case study on the limitations of the Journal Impact Factor. Journal of the American Society for Information Science & Technology 60 (1): 176–183.

Newman, Frank, Lara Couturier, und Jamie Scurry. 2004. The future of higher education. Rhetoric, reality, and the risks of the market. San Francisco: Jossey-Bass.

o. Verf. 1999. Streit um "faule Professoren". Dokumentation, Forschung & Lehre 6:452–453.

o. Verf. 2009. Handelsblatt Betriebswirte-Ranking 2009: Top 200 – Lebenswerk http://www.handelsblatt.com/bwl-lebenswerk/. Zugegriffen: 9. Juli 2010.

o. Verf. 2010a. Principles governing research at Harvard http://www.fas.harvard.edu/~research/greybook/principles.html. Zugegriffen: 9. Juli 2010.

o. Verf. 2010b. Der Junge, der alles richtig macht http://www.handelsblatt.com/politik/nachrichten/der-junge-der-alles-richtig-macht;2367977;0. Zugegriffen: 9. Juli 2010.

Osterloh, Margit, und Bruno S. Frey. 2008. Anreize im Wissenschaftssystem. Arbeitspapier, Zürich.

Palan, Dietmar, und Thomas Werres. 2009. Der große Bluff. Manager Magazin 12:55–61.

Peters, D., und S. Ceci. 1982. Peer review practices of psychological journals: the fate of published articles submitted again. Behavioral and Brain Sciences 165:187–195.

Plumpe, Werner. 2010. Qualitätsmessung: Stellungnahme zum Rating des Wissenschaftsrates aus Sicht des Historikerverbandes. http://hsozkult.geschichte.hu-berlin.de/index.asp?type=diskussionen&id=1101&view=pdf&pn=forum. Zugegriffen: 9. Juli 2010.

Podsakoff, Philip M. et al. 2008. Scholarly influence in the field of management: A bibliometric analysis of the determinants of university and author impact in the management literature in the past quarter century. Journal of Management 34 (4): 641–720.

Reeson, A. F., und J. G. Tisdell. 2008. Institutions, motivations and public goods: An experimental test of motivational crowding. Journal of Economic Behavior & Organization 68:273–281.

Sauder, Michael und Wendy N. Espeland. 2009. The discipline of rankings: Tight coupling and organizational change. American Sociological Review 74:63–82.

Schiller, Friedrich. 1789. Was heißt und zu welchem Ende studiert man Universalgeschichte? In Der Deutsche Merkur, Hrsg. C. M. Wieland, 105–135. Weimar: Hofmann.

Singh, Gangaram, Kamal M. Haddad, und Chee W. Chow. 2007. Are articles in "top" management journals necessarily of higher quality. Journal of Management Inquiry 16:319–331.

Smith, R. 1997. Journal accused of manipulating impact factor. British Medical Journal 314:461–463.

Starbuck, William H. 2005. How much better are the most prestigious journals? The statistics of academic publication. Organization Science 16:180–200.

Süß, Stefan. 2007. Grenzen einer leistungsorientierten Anreizgestaltung für Hochschullehrer. Hochschulmanagement 2 (3): 68–72.

Svensson, Göran. 2010. SSCI and its impact factors: A "prisoner's dilemma"? European Journal of Marketing 44:23.

Voswinkel, Stephan. 2005. Die Organisation der Vermarktlichung von Organisationen – Das Beispiel erfolgsbezogenen Entgelts. In Organisationsgesellschaft. Facetten und Perspektiven, Hrsg. Wieland Jäger und Uwe Schimank, 287–312. Wiesbaden: VS Verlag.

Weber, Max. 1994. Wissenschaft als Beruf, 1917/1919 – Politik als Beruf 1919. In Werke, Hrsg. von Wolfgang J. Mommsen und Wolfgang Schluchter in Zusammenarbeit mit Birgitt Morgenbrod. Tübingen: Mohr-Siebeck.

Weingart, Peter. 2005. Das Ritual der Evaluierung und die Verführung der Zahlen. In Die Wissenschaft der Öffentlichkeit. Essays zum Verhältnis von Wissenschaft, Medien und Öffentlichkeit, Hrsg. Peter Weingart. 102–122. Weilerswist: Velbrück.

Winnacker, Ernst-Ludwig. 2006. Im Wettbewerb um neues Wissen: Exzellenz zählt, Forschung – Das Magazin Der Deutschen Forschungsgemeinschaft 2006 (2): 5–11.
About this article
Cite this article
Kieser, A. Unternehmen Wissenschaft?. Leviathan 38, 347–367 (2010). https://doi.org/10.1007/s11578-010-0093-7
Schlüsselwörter
Impact Factors

Leistungszulagen in der Forschung

Motivation von Wissenschaftlern

Rankings

Peer Reviews
Keywords
Impact factors

Incentives for research performance

Motivation of scientists

Rankings

Peer reviews