Zusammenfassung
Der Beitrag zielt auf die Optimierung von Frei-Haus-Belieferungen ab und betrachtet damit das letzte Teilstück der Wertschöpfungskette. Es wird angenommen, dass Handel im E-Commerce letztendlich nur profitabel sein kann, wenn der Gesamtwert der erfüllten Aufträge (im Vergleich zur Maximierung der Anzahl der Aufträge) maximiert wird. Dabei müssen auch die Kosten der Auslieferung berücksichtigt werden. Entscheidend ist, welche Lieferanfragen akzeptiert und welche Lieferzeitfenster welchen Kunden angeboten werden sollen. Diese Frage ist besonders für Frei-Haus-Belieferungen relevant, da Liefergebühren bei engen Lieferzeitfenstern üblicherweise die Lieferkosten nicht ganz kompensieren können. Der Literaturüberblick zeigt, dass die existierenden Auftragsannahmestrategien den Auftragswert oder die erwarteten Lieferkosten ignorieren. Der Beitrag präsentiert einen iterativen Lösungsansatz: Erst wird die erforderliche Transportkapazität unter Berücksichtigung einer Vorhersage von erwarteten Lieferanfragen abgeschätzt. Die erforderliche Transportkapazität fließt in ein kostenminimales Routing ein. Dann werden tatsächlich auftretende Lieferanfragen akzeptiert bzw. abgelehnt. Dabei wird der Gesamtwert der akzeptierten Lieferaufträge unter Berücksichtigung der verfügbaren Transportkapazität maximiert. Auf Basis der akzeptierten Lieferaufträge werden kostenminimale Ausliefertouren generiert. Der präsentierte Lösungsansatz kombiniert etablierte Verfahren der Erlössteuerung mit solchen der zeitabhängigen Tourenplanung. Es wird eine Simulationsstudie für einen deutschen Ballungsraum durchgeführt, um das Potenzial und die Grenzen der wertbasierten Auftragserfüllung sowie ihre Robustheit in Bezug auf Vorhersagegenauigkeit und Nachfragestruktur zu untersuchen.
Abstract
The paper aims to optimize the final part of a firm's value chain with regard to attended last-mile deliveries. It is assumed that to be profitable, e-commerce businesses need to maximize the overall value of fulfilled orders (rather than their number), while also limiting costs of delivery. To do so, it is essential to decide which delivery requests to accept and which time windows to offer to which consumers. This is especially relevant for attended deliveries, as delivery fees usually cannot fully compensate costs of delivery given tight delivery time windows. The literature review shows that existing order acceptance techniques often ignore either the order value or the expected costs of delivery. The paper presents an iterative solution approach: after calculating an approximate transport capacity based on forecasted are accepted or rejected expected delivery requests and a cost-minimizing routing, actual delivery requests aiming to maximize the overall value of orders given the computed transport capacity. With the final set of accepted requests, the routing solution is updated to minimize costs of delivery. The presented solution approach combines well-known methods from revenue management and time-dependent vehicle routing. In a computational study for a German metropolitan area, the potential and the limits of value-based demand fulfillment as well as its sensitivity regarding forecast accuracy and demand composition are investigated.
Access options
Buy single article
Instant access to the full article PDF.
USD 39.95
Price excludes VAT (USA)
Tax calculation will be finalised during checkout.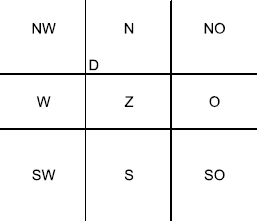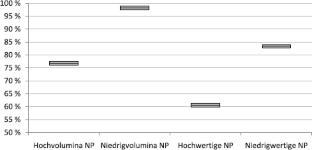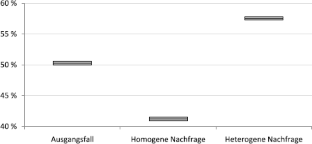 Literatur
Agatz N, Campbell AM, Fleischmann M, Savelsbergh M (2011) Time slot management in attended home delivery. Transportation Science 45(3):435–449

Allen J, Thorne G, Browne M (2007) BESTUFS good practice guide of urban freight transport. Manual. http://www.bestufs.net/download/BESTUFS_II/good_practice/English_BESTUFS_Guide.pdf. Abruf am 2013-06-30

Baldacci R, Mingozzi A, Roberti R (2012) Recent exact algorithms for solving the vehicle routing problem under capacity and time window constraints. European Journal of Operational Research 218(1):1–6

Belobaba PP (1987) Air travel demand and airline seat inventory management. Dissertation, Flight Transportation Laboratory, Massachusetts Institute of Technology, Cambridge

Bräysy O, Gendreau M (2005a) Vehicle routing problem with time windows. Part I. Route construction and local search algorithms. Transportation Science 39(1):104–118

Bräysy O, Gendreau M (2005b) Vehicle routing problem with time windows. Part II. Metaheuristics. Transportation Science 39(1):119–139

Campbell AM, Savelsbergh M (2005) Decision support for consumer direct grocery initiatives. Transportation Science 39(3):313–327

Cleophas C, Frank M, Kliewer N (2009) Recent developments in demand forecasting for airline revenue management. International Journal of Revenue Management 6(3):252–269

Donati AV, Montemanni R, Casagrande N, Rizzoli AE, Gambardella LM (2008) Time dependent vehicle routing problem with a multi ant colony system. European Journal of Operational Research 185(3):1174–1191

Ehmke JF, Steinert A, Mattfeld DC (2012a) Advanced routing for city logistics service providers based on time-dependent travel times. International Journal of Computational Science 3(4):193–205

Ehmke JF, Meisel S, Mattfeld DC (2012b) Floating car based travel times for city logistics. Transportation Research Part C: Emerging Technologies 21(1):338–352

Ehmke JF, Campbell AM (2014) Customer acceptance mechanisms for attended home deliveries in metropolitan areas. European Journal of Operational Research 233(1):193–207

Fleischmann B, Gietz M, Gnutzmann S (2004) Time-varying travel times in vehicle routing. Transportation Science 38(2):160–173

Figliozzi MA (2009) A route improvement algorithm for the vehicle routing problem with time dependent travel times. In: Proceedings of the 88th transportation research board annual meeting, Washington, DC

Gevaers R, van de Voorde E, Vanelslander T (2010) Characteristics and typology of last-mile logistics from an innovation perspective in an urban context. In: Proc of WCTR 2010, Lisbon, Portugal

Haghani A, Jung S (2005) A dynamic vehicle routing problem with time-dependent travel times. Computers & Operations Research 32(11):2959–2986

Hahn GJ, Kuhn H (2012) Designing decision support systems for value-based management: a survey and an architecture. Decision Support Systems 53:591–598

Hashimoto H, Yagiura M, Ibaraki T (2008) An iterated local search algorithm for the time-dependent vehicle routing problem with time windows. Discrete Optimization 5(2):434–456

Ichoua S, Gendreau M, Potvin J-Y (2003) Vehicle dispatching with time-dependent travel times. European Journal of Operational Research 144(2):379–396

Kelton WD, Law A (2000) Simulation modeling and analysis. McGraw Hill, Boston

Kok AL, Hans EW, Schutten JMJ (2012) Vehicle routing under time-dependent travel times: the impact of congestion avoidance. Computers & Operations Research 39(5):910–918

Landeshauptstadt Stuttgart (2012) Kleinräumige Einkommensverteilung in Stuttgart 2009. http://www.stuttgart.de/item/show/305805/1/publ/20908. Abruf am 2013-06-30

Littlewood K (1972) Forecasting and control of passenger booking. In: AGIFORS symposium proceedings

Maden W, Eglese R, Black D (2010) Vehicle routing and scheduling with time-varying data: a case study. Journal of Operations Research Society 61:515–522

Potvin JY, Rousseau JM (1993) A parallel route building algorithm for the vehicle routing and scheduling problem with time windows. European Journal of Operational Research 66(3):331–340

Punakivi M, Saranen J (2001) Identifying the success factors in e-grocery home delivery. Journal of Retail and Distribution Management 29(4):156–163

Quante R, Meyr H, Fleischmann M (2009) Revenue management and demand fulfillment: matching applications, models, and software. OR Spectrum 31:31–62

Stadtler H (2005) Supply chain management and advanced planning – basics, overview and challenges. European Journal of Operational Research 163(3):575–588

Talluri KT, Van Ryzin GJ (2004) The theory and practice of revenue management, Bd 68. Springer, Heidelberg

US Census Bureau (2012). Quarterly retail e-commerce sales 2nd quarter 2012. News release. http://www.census.gov/retail/mrts/www/data/pdf/ec_current.pdf. Abruf am 2012-09-30

Wirthman L (2013) Amazon, Ebay, Walmart same-day deliver, but should you? Forbes BrandVoice. http://www.forbes.com/sites/ups/2013/04/04/amazon-ebay-walmart-same-day-deliver-but-should-you/. Abruf am 2013-06-30

Yang X, Strauss AK, Currie C, Eglese R (2012) Choice-based demand management and vehicle routing in e-fulfilment. Working paper, University of Warwick. http://www2.warwick.ac.uk/fac/soc/wbs/subjects/orms/about/people/strauss/publications/jointdemandmanagementfinalplainr1.pdf. Abruf am 2013-10-15

Vinod B (2006) Advances in inventory control. Journal of Revenue and Pricing Management 4(4):367–381

Zeni R (2001) Improved forecast accuracy in airline revenue management by unconstraining demand estimates from censored data. Dissertation. State University of New Jersey
Additional information
Angenommen nach drei Überarbeitungen durch die Herausgeber des Schwerpunktthemas.
This article is also available in English via http://www.springerlink.com and http://www.bise-journal.org: Cleophas C, Ehmke JF (2014) When are Deliveries Profitable? Considering Order Value and Transport Capacity in Demand Fulfillment for Last-Mile Deliveries in Metropolitan Areas. Bus Inf Syst Eng. doi: 10.1007/s12599-014-0321-9.
About this article
Cite this article
Cleophas, C., Ehmke, J.F. Wann sind Lieferaufträge profitabel?. Wirtschaftsinf 56, 173–184 (2014). https://doi.org/10.1007/s11576-014-0412-8
Received:

Accepted:

Published:

Issue Date:

DOI: https://doi.org/10.1007/s11576-014-0412-8
Schlüsselwörter
Auftragserfüllung

Tourenplanung

Erlössteuerung

Simulation

City-Logistik
Keywords
Demand fulfillment

Vehicle routing

Revenue management

Simulation

City logistics