Zusammenfassung
In vielen Unternehmen der Dienstleistungsbranche bilden IT-Kosten nach den Personalkosten den zweitgrößten Kostenblock. Auch in anderen Branchen nehmen sie stetig zu. Wenn viele IT-Investitionen die geplanten Ziele nicht erreichen, dann führt dies bei einem steigenden Investitionsvolumen zu einer (noch) höheren "Mittelverschwendung". Gründe hierfür sind u. a. in einer Fehlallokation von Ressourcen infolge unzureichender Methoden im IT-Portfoliomanagement zu suchen. Um bei der Gestaltung solcher Methoden den aus der IT-Governance abgeleiteten Anforderungen an ein IT-Portfoliomanagement gerecht zu werden, ist dabei neben erwartetem Ertrag und Risiko auch das Strategic Alignment von IT-Investitionen zu berücksichtigen. Vor diesem Hintergrund wird ein Ansatz zur Quantifizierung des Strategic Alignments vorgeschlagen, wonach erläutert wird, wie dieses bei der Auswahl des Portfolios mit dem höchsten Wertbeitrag berücksichtigt werden kann.
Abstract
IT costs are the second biggest cost component in service industries, topped only by HR costs. They are steadily increasing in other industries as well. At the same time, many IT investments do not achieve their objectives due to inadequate methods in IT assessment implying bad allocation of resources. To meet the requirements of ITPM methods deduced from the main focuses of IT-Governance the consideration of strategic alignment in calculating the value propositions of IT Portfolios is essential. Against this backdrop, an approach to quantify strategic alignment and to consider it in determining the value of an IT Portfolio is presented in this paper.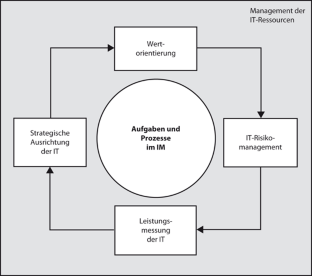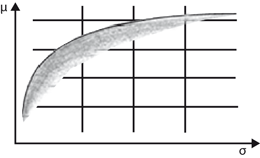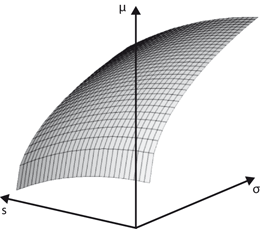 Literatur
Bamberg, Günter; Coenenberg, Adolf G. (2000): Betriebswirtschaftliche Entscheidungslehre. Vahlen, München.

Bardhan, Indranil; Bagchi, Sugato; Sougstad, Ryan (2004): Prioritizing a Portfolio of Information Technology Investment Projects. In: Journal of Management Information Systems 21 (2), S. 33–60.

Baumöl, Ulrike (2006): Methodenkonstruktion für das Business/IT Alignment. In: WIRTSCHAFTSINFORMATIK 48 (5), S. 314–322.

Boehm, Barry W.; Sullivan, Kevin J. (2000): Software Economics: A Roadmap. In: Finkelstein, Anthony (Hrsg.): The Future of Software Engineering. Limerick, S. 319–343.

Buhl, Hans U. (1988): Axiomatic considerations in multi-objective location theory. In: European Journal of Operational Research 37, S. 363–367.

Brynjolfsson, Erik; Hitt, Lorin, M.; Yang, Shinkyu (2002): Intangible Assets: How the interaction of computers and organizational structures affects stocks market valuations. In: Brooking Papers on Economic Activity: Macroeconomics 1, S. 137–199.

Chung, Sock H.; Rainer, R. Kelly; Lewis, Bruce R. (2003): The Impact of Information Technology Infrastructure Flexibility on the Strategic Alignment and Applications Implementation. In: Communication on the AIS 11, S. 191–206.

Dörner, Wolfgang (2003): IT-Investitionen, Investitionstheoretische Behandlung von Unsicherheit. Dr. Kovac, Hamburg.

Fischer, Franz (2004): Korrelationen von Risiken im Programm- und Projektportfoliomanagement: Ein hybrides Entscheidungsmodell zur Selektion alternativer Programme und Projektportfolien. Peter Lang, Frankfurt a. M.

Galdy, Alexander (2007): In IT investieren heißt Kosten senken. http://www.cio.de/strategien/methoden/838162, Abruf am 2007–07–23.

Gartner (2007): IT-Architekten brauchen IT-Portfoliomanagement. In: Computerzeitung 3–4, S. 15.

Henderson, Bruce D. (1973): The Experience Curve – Reviewed: IV. The Growth Share Matrix or The Product Portfolio. http://www.bcg.com/publications/files/experiencecurveIV.pdf, Abruf am 2007–09–05.

Hoppermann, Jost (2007): Banking Platform Renewal: Sizing the Market. http://www.forrester.com/ER/Press/Release/0,1769,1040,00.html, Abruf am 2007–07–10.

IT-Governance Institute (2003): IT Governance für Geschäftsführer und Vorstände. http://www.itgi.org/Template_ITGI.cfm?Section=About_IT_Governance1&Template=/ContentManagement/ContentDisplay.cfm&ContentID=14529, Abruf am 2007-09-23.

IT-Governance Institute (2006): Enterprise Value: Governance of IT Investments: The Val IT Framework. http://www.itgi.org/AMTemplate.cfm?Section=Deliverables&Template=/ContentManagement/ContentDisplay.cfm&ContentID=24259, Abruf am 2007-09-23.

Jeffery, Mark; Leliveld, Ingmar (2004): Best Practice in IT Portfolio Management. In: MIT Sloan Management Review 45 (3), S. 41–49.

Kargl, Herbert (2000): IV-Strategie. In: Dobschütz, L.; Barth, M.; Jäger-Goy, H.; Kütz, M.; Möller, H. (Hrsg.): IV-Controlling, Konzepte – Umsetzungen – Erfahrungen. Gabler, Wiesbaden, S. 39–74.

Kersten, Bert; Verhoef, Chris (2003): IT Portfolio Management: A Banker's Perspective on IT. In: Cutter IT Journal 16 (4), S. 27–33.

Krcmar, Helmut (2005): Informationsmanagement. Springer, Berlin.

Luftman, Jerry; Brier, Tom (1999): Achiving and Sustaining Business-IT Alignment. In: California Management Review 42 (1), S. 109–122.

Markowitz, Harry M. (1952): Portfolio Selection. In: The Journal of Finance 7 (1), S. 77–91.

McFarlan, Warren F. (1981): Portfolio approach to information systems. In: Havard Business Review 59 (5), S. 142–150.

Meyer, Matthias; Zarnekow, Rüdiger; Kolbe, Lutz M. (2003): IT-Governance Begriff, Status quo und Bedeutung. In: WIRTSCHAFTSINFORMATIK 45 (4), S. 445–448.

Porter, Michael E. (1980): Competetive Strategy: Techniques for Analyzing Industries and Competitors. Free Press, New York.

Rockart, John F. (1979): Chief Executives define their own data needs. In: Harvard Business Review 14 (2), S. 81–93.

Scholles, Frank (2006): Die Nutzwertanalyse und ihre Weiterentwicklung. http://www.laum.uni-hannover.de/ilr/lehre/Ptm/Ptm_BewNwa.htm, Abruf am 2007-09-10.

Tomschick, Oliver (2007): Quantifizierung von Projektrisiken und Risikoverbundeffekten im IT-Portfoliomanagement. Diplomarbeit an der Universität Augsburg.

Verhoef, Chris (2002): Quantitative IT portfolio management. In: Science of Computer Programming 45, S. 1-96.

Wehrmann, Alexander; Heinrich, Bernd; Seifert, Frank (2005): Quantitatives IT-Portfoliomanagement: Risiken von IT-Investitionen wertorientiert steuern. In: WIRTSCHAFTSINFORMATIK 48 (4), S. 234–245.

Wehrmann, Alexander; Zimmermann, Steffen (2005): Integrierte ex-ante Rendite-/Risikobewertung von IT-Investitionen. In: WIRTSCHAFTSINFORMATIK 47 (4), S. 247–257.

Weill, Peter; Ross, Jeanne W. (2004): How Top Performers Manage IT Decision Rights for Superior Results, Harvard Business School Press, 2004.

Zimmermann, Hans-Jürgen; Gutsche, Lothar (1991): Multi-Criteria-Analyse: Einführung in die Theorie der Entscheidungen bei Mehrfachzielsetzungen. Springer, Berlin.

Zimmermann, Steffen (2008): IT-Portfoliomanagement – Ein Konzept zur Bewertung und Gestaltung von IT. In: Informatik-Spektrum 30 (3) (abrufbar unter: http://www.springerlink.com/content/y272703671k93m24/fulltext.pdf).
Danksagung
Besonderer Dank gilt an dieser Stelle Frau Anna-Luisa Müller für ihre wertvolle Unterstützung bei der Erstellung dieses Beitrags.
Additional information
Eingereicht am 2007-09-26, nach zwei Überarbeitungen angenommen am 2008-06-10 durch die Herausgeber des Schwerpunktthemas.
About this article
Cite this article
Zimmermann, S. Governance im IT-Portfoliomanagement – Ein Ansatz zur Berücksichtigung von Strategic Alignment bei der Bewertung von IT. Wirtsch. Inform. 50, 357–365 (2008). https://doi.org/10.1007/s11576-008-0077-2
Schlüsselwörter
IT-Governance

Wertbeitrag

Strategic Alignment

Ertrags-/Risikoposition

Effizienzfläche
Keywords
IT-governance

value proposition

strategic alignment

risk-/return-position

surface of efficiency