Abstract
Purpose
Malignant neoplasms of the liver are among the most frequent cancers worldwide. Given the diversity of options for liver cancer therapy, the choice of treatment depends on various parameters including patient condition, tumor size and location, liver function, and previous interventions. To address this issue, we present the first approach to treatment strategy planning based on holistic processing of patient-individual data, practical knowledge (i.e., case knowledge), and factual knowledge (e.g., clinical guidelines and studies).
Methods
The contributions of this paper are as follows: (1) a formalized dynamic patient model that incorporates all the heterogeneous data acquired for a specific patient in the whole course of disease treatment; (2) a concept for formalizing factual knowledge; and (3) a technical infrastructure that enables storing, accessing, and processing of heterogeneous data to support clinical decision making.
Results
Our patient model, which currently covers 602 patient-individual parameters, was successfully instantiated for 184 patients. It was sufficiently comprehensive to serve as the basis for the formalization of a total of 72 rules extracted from studies on patients with colorectal liver metastases or hepatocellular carcinoma. For a subset of 70 patients with these diagnoses, the system derived an average of \(37 \pm 15\) assertions per patient.
Conclusion
The proposed concept paves the way for holistic treatment strategy planning by enabling joint storing and processing of heterogeneous data from various information sources.
This is a preview of subscription content, log in to check access.
Access options
Buy single article
Instant access to the full article PDF.
US$ 39.95
Price includes VAT for USA
Subscribe to journal
Immediate online access to all issues from 2019. Subscription will auto renew annually.
US$ 99
This is the net price. Taxes to be calculated in checkout.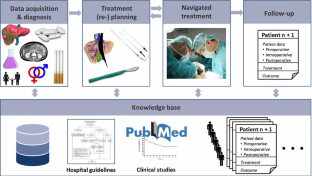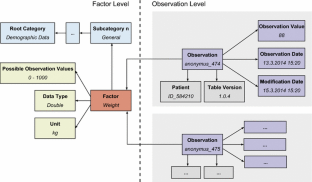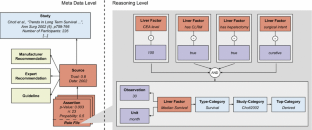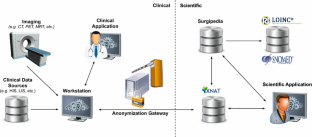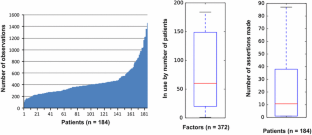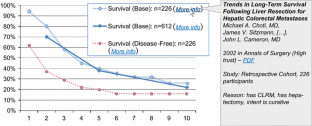 References
1.

Ananthakrishnan A, Gogineni V, Saeian K (2006) Epidemiology of primary and secondary liver cancers. Semin Intervent Radiol 23(1):47–63

2.

Beller S, Hunerbein M, Eulenstein S, Lange T, Schlag PM (2007) Feasibility of navigated resection of liver tumors using multiplanar visualization of intraoperative 3-dimensional ultrasound data. Ann Surg 246(2):288–294

3.

Bosch FX, Ribes J, Daz M, Clries R (2004) Primary liver cancer: worldwide incidence and trends. Gastroenterology 127(5, Supplement 1):S5–S16

4.

Chen RC, Huang YH, Bau CT, Chen SM (2012) A recommendation system based on domain ontology and SWRL for anti-diabetic drugs selection. Expert Syst Appl 39(4):3995–4006

5.

Choti MA, Sitzmann JV, Tiburi MF, Sumetchotimetha W, Rangsin R, Schulick RD, Lillemoe KD, Yeo CJ, Cameron JL (2002) Trends in long-term survival following liver resection for hepatic colorectal metastases. Ann Surg 235(6):759–766

6.

de Clercq P, Kaiser K, Hasman A (2008) Computer-interpretable guideline formalisms. Stud Health Technol Inform 139:22–43

7.

Drechsler K, Oyarzun Laura C, Wesarg S (2012) Interventional planning of liver resections: an overview. In: Engineering in Medicine and Biology Society (EMBC), 2012 annual international conference of the IEEE. IEEE, pp 3744–3747

8.

Dugas M, Schauer R, Volk A, Rau H (2002) Interactive decision support in hepatic surgery. BMC Med Inform Decis Mak 2(1):5

9.

Gores GJ (2009) HEPATOLOGY: a home for hepatocellular cancer publications. Hepatology 50(1):1–2

10.

Hansen C, Zidowitz S, Ritter F, Lange C, Oldhafer K, Hahn HK (2013) Risk maps for liver surgery. Int J Comput Assist Radiol Surg 8(3):419–428

11.

Konukoglu E, Glocker B, Zikic D, Criminisi A (2013) Neighbourhood approximation using randomized forests. Med Image Anal 17(7):790–804

12.

Mise Y, Tani K, Aoki T, Sakamoto Y, Hasegawa K, Sugawara Y, Kokudo N (2013) Virtual liver resection: computer-assisted operation planning using a three-dimensional liver representation. J Hepatobiliary Pancreat Sci 20(2):157–164

13.

Peterhans M, vom Berg A, Dagon B, Inderbitzin D, Baur C, Candinas D, Weber S (2011) A navigation system for open liver surgery: design, workflow and first clinical applications. Int J Med Robotics Comput Assist Surg 7(1):7–16

14.

Sun J, Wang F, Hu J, Edabollahi S (2012) Supervised patient similarity measure of heterogeneous patient records. ACM SIGKDD Explor Newsl 14(1):16–24

15.

Tomlinson JS, Jarnagin WR, DeMatteo RP, Fong Y, Kornprat P, Gonen M, Kemeny N, Brennan MF, Blumgart LH, D'Angelica M (2007) Actual 10-year survival after resection of colorectal liver metastases defines cure. JCO 25(29):4575–4580

16.

Wang HQ, Zhou TS, Tian LL, Qian YM, Li JS (2014) Creating hospital-specific customized clinical pathways by applying semantic reasoning to clinical data. J Biomed Inform

17.

Yang X, Lee W, Choi Y, You H (2012) Development of a user-centered virtual liver surgery planning system. Proc Hum Fact Ergon Soc Annu Meet 56(1):772–776
Acknowledgments
This work was carried out with the support of the German Research Foundation (DFG) as part of project A02, I01, and S01, SFB/TRR 125 Cognition-Guided Surgery, with additional support from the projects A01 and B01. All of the authors state no conflict of interests. All studies have been approved and performed in accordance with ethical standards. Patient data were gathered and evaluated under informed consent only.
About this article
Cite this article
März, K., Hafezi, M., Weller, T. et al. Toward knowledge-based liver surgery: holistic information processing for surgical decision support. Int J CARS 10, 749–759 (2015). https://doi.org/10.1007/s11548-015-1187-0
Received:

Accepted:

Published:

Issue Date:
Keywords
Cognition

Decision support

Ontology

Liver cancer

Computer-assisted intervention

Treatment planning