Abstract
Purpose
Percutaneous lung biopsies (PLBs) performed for the evaluation of pulmonary masses require image guidance to avoid critical structures. A new CT navigation system (SIRIO, "Sistema robotizzato assistito per il puntamento intraoperatorio") for PLBs was validated.
Methods
The local Institutional Review Board approved this retrospective study. Image-guided PLBs in 197 patients were performed with a CT navigation system (SIRIO). The procedures were reviewed based on the number of CT scans, patients' radiation exposure and procedural time recorded. Comparison was performed with a group of 72 patients undergoing standard CT-guided PLBs. Sensitivity, specificity and overall diagnostic accuracy were assessed in both groups.
Results
SIRIO-guided PLBs showed a significant reduction in procedure time, number of required CT scans and the radiation dose administered to patients (\(p<0.001\)). In terms of diagnostic accuracy, SIRIO proved to be more accurate for small-sized lesions (\(<\)20 mm) than standard CT-guidance.
Conclusion
SIRIO proved to be a reliable and effective tool when performing CT-guided PLBs and was especially useful for sampling small (\(<\)20 mm) lesions.
This is a preview of subscription content, log in to check access.
Access options
Buy single article
Instant access to the full article PDF.
US$ 39.95
Price includes VAT for USA
Subscribe to journal
Immediate online access to all issues from 2019. Subscription will auto renew annually.
US$ 99
This is the net price. Taxes to be calculated in checkout.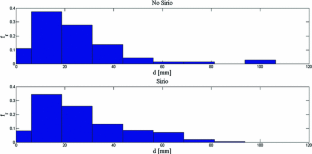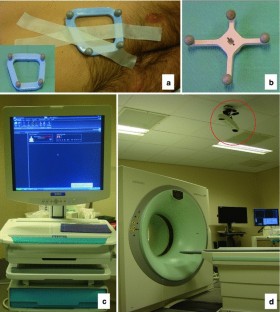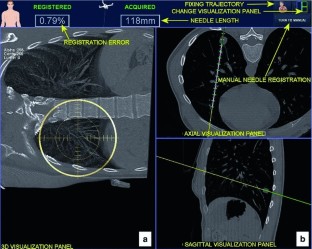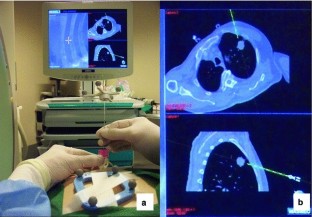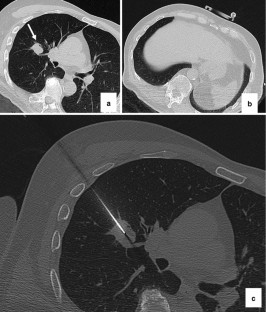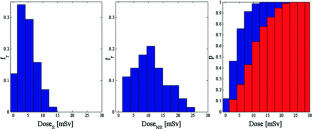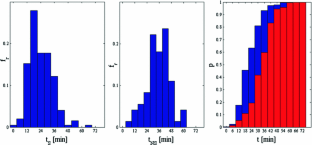 References
1.

Jin KN, Park CM, Goo JM, Lee HJ, Lee Y, Kim JI, Choi SY, Kim HC (2010) Initial experience of percutaneous transthoracic needle biopsy of lung nodules using C-arm cone-beam CT systems. Eur Radiol 20(9):2108–2115

2.

Yaniv Z, Cheng P, Wilson E et al (2010) Needle-based interventions with the image-guided surgery toolkit (IGSTK): from phantoms to clinical trials. IEEE Trans Biomed Eng 57(4):922–933

3.

Wood BJ, Zhang H, Durrani A, Glossop N, Ranjan S, Lindisch D et al (2005) Navigation with electromagnetic tracking for interventional radiology procedures: a feasibility study. J Vasc Interv Radiol 16(4):493–505

4.

Hoheisel M, Skalej M, Beuing O, Bill U, Klingenbeck-Regn K, Petzold R et al (2009) Kyphoplasty interventions using a navigation system and C-arm CT data: first clinical results. In: Medical imaging 2009: physics of medical imaging. Proceedings of SPIE, vol 7258, 72580E

5.

Appelbaum L, Sosna J, Nissenbaum Y, Benshtein A, Goldberg SN (2011) Electromagnetic navigation system for CT-guided biopsy of small lesions. AJR Am J Roentgenol 196(5):1194–1200

6.

Bruners P, Penzkofer T, Nagel M, Elfring R, Gronloh N, Schmitz-Rode T et al (2009) Electromagnetic tracking for CT-guided spine interventions: phantom, ex-vivo and in-vivo results. Eur Radiol 19(4):990–994

7.

Meier-Meitinger M, Nagel M, Kalender W, Bautz WA, Baum U (2008) Computer-assisted navigation system for interventional CT-guided procedures: results of phantom and clinical studies. Rofo 180(4):310–317

8.

Aghayev E, Ebert LC, Christe A, Jackowski C, Rudolph T, Kowal J et al (2008) CT data-based navigation for post-mortem biopsy-a feasibility study. J Forensic Leg Med 15(6):382–387

9.

Khan MF, Dogan S, Maataoui A, Gurung J, Schiemann M, Ackermann H et al (2005) Accuracy of biopsy needle navigation using the Medarpa system-computed tomography reality superimposed on the site of intervention. Eur Radiol 5(11):2366–2374

10.

Khan MF, Dogan S, Maataoui A, Wesarg S, Gurung J, Ackermann H et al (2006) Navigation-based needle puncture of a cadaver using a hybrid tracking navigational system. Invest Radiol 41(10):713–720

11.

Wallace MJ, Gupta S, Hicks ME (2009) Out-of-plane computed-tomography-guided biopsy using a magnetic-field-based navigation system. Cardiovasc Intervent Radiol 29(1):108–113

12.

Grand DJ, Atalay MA, Cronan JJ, Mayo-Smith WW, Dupuy DE (2011) CT-guided percutaneous lung biopsy: comparison of conventional CT fluoroscopy to CT fluoroscopy with electromagnetic navigation system in 60 consecutive patients. Eur J Radiol 79(2):e133–e136

13.

Brunetti G (2010) SIRIO users's manual. Masmec S.p.A, Modugno

14.

Council Directive 93/42/EEC concerning medical devices (1993). Official Journal of the European Communities No L 169/1

15.

Office for Official Publications of the European Communities (1999) European guidelines on quality criteria for computed tomography, Luxembourg

16.

Yamagami T, Iida S, Kato T, Tanaka O, Nishimura T (2003) Combining fine-needle aspiration and core biopsy under CT fluoroscopy guidance: a better way to treat patients with lung nodules? AJR Am J Roentgenol 181(4):1011–1015

17.

Sconfienza LM, Mauri G, Grossi F, Truini M, Serafini G, Sardanelli F et al (2012) Pleural and peripheral lung lesions: comparison of US- and CT-guided Biopsy. Radiology (epub ahead of print)

18.

Lal H, Neyaz Z, Nath A, Borah S (2012) CT-guided percutaneous biopsy of intrathoracic lesions. Korean J Radiol 13(2):210–226

19.

Kim GR, Hur J, Lee SM, Lee HJ, Hong YJ, Nam JE et al (2010) CT fluoroscopy-guided lung biopsy versus conventional CT-guided lung biopsy: a prospective controlled study to assess radiation doses and diagnostic performance. Eur Radiol 21(2):232–239

20.

Braak SJ, Herder GJ, van Heesewijk JP, van Strijen MJ (2011) Pulmonary masses: initial results of cone-beam C guidance with needle planning software for percutaneous lung biopsy. Cardiovasc Intervent Radiol (epub ahead of print)

21.

Bolger C, Wigfield C (2000) Image guided surgery: applications to the cervical and thoracic spine and a review of the first 120 procedures. J Neurosurg Spine 92:175–180

22.

Laine T, Lund T, Ylikoski M, Lohikoski J, Schlenzka D (2000) Accuracy of pedicle screw insertion with and without computer assistance: a randomised controlled clinical study in 100 consecutive patients. Eur Spine J 9:235–240 (discussion 241)

23.

Schwarz Y, Mehta AC, Ernst A, Herth F, Engel A, Besser D et al (2003) Electromagnetic navigation during flexible bronchoscopy. Respiration 70:516–522

24.

Coenen VA, Krings T, Axer H et al (2003) Intraoperative three-dimensional visualization of the pyramidal tract in neuronavigation system (PTV) reliability predicts true position of principal motor pathways. Surg Neurol 60(5):381–390

25.

Klein JS, Salomon G, Stewart EA (1996) Transthoracic needle biopsy with a coaxially placed 20-gauge automated cutting needle: results in 122 patients. Radiology 198(3):715–720

26.

Tsukada H, Satou T, Iwashima A, Souma T (2000) Diagnostic accuracy of CT-guided automated needle biopsy of lung nodules. AJR Am J Roentgenol 175(1):239–243

27.

Laurent F, Latrabe V, Vergier B, Montaudon M, Vernejoux JM, Dubrez J (2000) CT-guided transthoracic needle biopsy of pulmonary nodules smaller than 20 mm: results with an automated 20-gauge coaxial cutting needle. Clin Radiol 55(4):281–287

28.

Lucidarme O, Howarth N, Finet JF, Grenier P (1998) Intrapulmonary lesions: percutaneous automated biopsy with a detachable, 18-gauge, coaxial cutting needle. Radiology 207(3):759–765

29.

Krücker J, Xu S, Glossop N, Viswanathan A, Borgert J, Schulz H et al (2007) Electromagnetic tracking for thermal ablation and biopsy guidance: clinical evaluation of spatial accuracy. J Vasc Interv Radiol 18(9):1141–1150
Conflict of interest
Authors have no conflict of interest to disclose.
About this article
Cite this article
Grasso, R.F., Faiella, E., Luppi, G. et al. Percutaneous lung biopsy: comparison between an augmented reality CT navigation system and standard CT-guided technique. Int J CARS 8, 837–848 (2013). https://doi.org/10.1007/s11548-013-0816-8
Received:

Accepted:

Published:

Issue Date:
Keywords
Optical tracking

CT scan

Lung biopsy

Virtual navigation guidance