Abstract
Purpose
To evaluate the accuracy of a secretin-enhanced MRCP Chronic Pancreatitis Severity Index (CPSI) in the diagnosis of chronic pancreatitis (CP) based on endoscopic ultrasound (EUS) Rosemont criteria.
Methods
In this retrospective study, 31 patients (20 women; median age 48 years, range 18–77) with known/suspected CP evaluated with both EUS and secretin-enhanced MRCP were included. CP severity was graded using a ten-point-scale secretin-enhanced MRCP-based CPSI scoring system which considered ductal, parenchymal and secretin-based dynamic abnormalities. Cases were categorized as normal, mild, moderate or severe CP. Correlation between CPSI and the EUS Rosemont criteria was performed using Cohen's kappa coefficient. Comparative evaluation of test performance was obtained using ROC analysis.
Results
Using EUS Rosemont criteria, eight patients had features consistent/suggestive of CP, 20 patients were normal and three were indeterminate. On CPSI, five patients were normal, 12 had mild and 14 had moderate/severe CP. There was only fair agreement (k = 0.272) between CPSI and Rosemont criteria categories. CPSI showed 87.5% sensitivity, 69.6% specificity and 74.2% accuracy (cutoff value = 3.5 points; area under the curve = 0.804; p = 0.0026) for CP diagnosis based on EUS Rosemont criteria.
Conclusion
CPSI showed relatively high diagnostic accuracy for diagnosis of CP based on Rosemont criteria. The CPSI scoring system can be proposed as a noninvasive alternative to the EUS Rosemont criteria for CP diagnosis.
This is a preview of subscription content, log in to check access.
Access options
Buy single article
Instant access to the full article PDF.
US$ 39.95
Price includes VAT for USA
Subscribe to journal
Immediate online access to all issues from 2019. Subscription will auto renew annually.
US$ 99
This is the net price. Taxes to be calculated in checkout.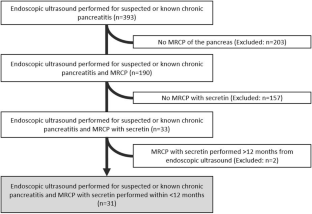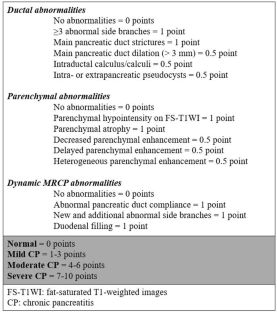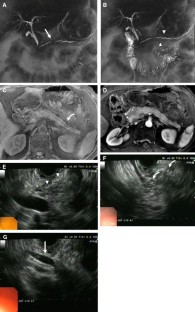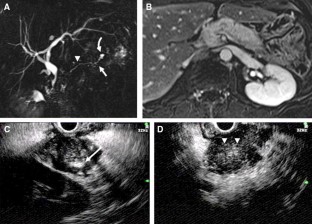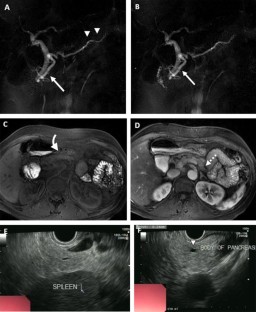 References
1.

Braganza JM, Lee SH, McCloy RF, McMahon MJ (2011) Chronic pancreatitis. Lancet 377:1184–1197

2.

Steer ML, Waxman I, Freedman S (1995) Chronic pancreatitis. N Engl J Med 332(22):1482–1490

3.

Otsuki M (2007) Symposium 3. Chronic pancreatitis: current problems of the diagnostic criteria. J Gastroenterol 42(S17):52–54

4.

Etemad B, Whitcomb DC (2001) Chronic pancreatitis: diagnosis, classification, and new genetic developments. Gastroenterology 120(3):682–707

5.

Tirkes T, Sandrasegaran K, Sanyal R et al (2013) Secretin-enhanced MR cholangiopancreatography: spectrum of findings. Radiographics 33(7):1889–1906

6.

Catalano MF, Sahai A, Levy M et al (2009) EUS-based criteria for the diagnosis of chronic pancreatitis: the Rosemont classification. Gastrointest Endosc 69(7):1251–1261

7.

Sarner M, Cotton PB (1984) Classification of pancreatitis. Gut 25(7):756–759

8.

Hernandez LV, Catalano MF (2010) EUS in the diagnosis of early-stage chronic pancreatitis. Best Pract Res Clin Gastroenterol 24(3):243–249

9.

Ito T, Ishiguro H, Ohara H et al (2016) Evidence-based clinical practice guidelines for chronic pancreatitis 2015. J Gastroenterol 51(2):85–92

10.

Tirkes T, Shah ZK, Takahashi N et al (2019) Reporting standards for chronic pancreatitis by using CT, MRI, and MR cholangiopancreatography: the consortium for the study of chronic pancreatitis, diabetes, and pancreatic cancer. Radiology 290(1):207–215

11.

Fulcher AS, Turner MA (2002) MR cholangiopancreatography. Radiol Clin North Am 40(6):1363–1376

12.

Pungpapong S, Wallace MB, Woodward TA et al (2007) Accuracy of endoscopic ultrasonography and magnetic resonance cholangiopancreatography for the diagnosis of chronic pancreatitis: a prospective comparison study. J Clin Gastroenterol 41(1):88–93

13.

Balci NC, Smith A, Momtahen AJ et al (2010) MRI and S-MRCP findings in patients with suspected chronic pancreatitis: correlation with endoscopic pancreatic function testing (ePFT). J Magn Reson Imaging 31(3):601–606

14.

Sainani NI, Kadiyala V, Mortele K et al (2015) Evaluation of qualitative magnetic resonance imaging features for diagnosis of chronic pancreatitis. Pancreas 44(8):1280–1289

15.

Hellerhoff KJ, Helmberger H 3rd, Rösch T et al (2002) Dynamic MR pancreatography after secretin administration: image quality and diagnostic accuracy. AJR Am J Roentgenol 179(1):121–129

16.

Issa Y, Kempeneers MA, van Santvoort HC et al (2017) Diagnostic performance of imaging modalities in chronic pancreatitis: a systematic review and meta-analysis. Eur Radiol 27(9):3820–3844

17.

Tirkes T, Fogel EL, Sherman S et al (2017) Detection of exocrine dysfunction by MRI in patients with early chronic pancreatitis. Abdom Radiol 42(2):544–551

18.

Sherman S, Freeman ML, Tarnasky PR et al (2014) Administration of secretin (RG1068) increases the sensitivity of detection of duct abnormalities by magnetic resonance cholangiopancreatography in patients with pancreatitis. Gastroenterology 147(3):646–654

19.

Zhang TT, Wang L, Wang DB et al (2013) Correlation between secretin-enhanced MRCP findings and histopathologic severity of chronic pancreatitis in a cat model. Pancreatology 13(5):491–497

20.

Matos C, Metens T, Devière J et al (1997) Pancreatic duct: morphologic and functional evaluation with dynamic MR pancreatography after secretin stimulation. Radiology 203(2):435–441

21.

Conwell DL, Lee LS, Yadav D et al (2014) American Pancreatic Association practice guidelines in chronic pancreatitis: evidence-based report on diagnostic guidelines. Pancreas 43(8):1143–1162

22.

Testoni PA, Mariani A, Curioni S et al (2009) Pancreatic ductal abnormalities documented by secretin-enhanced MRCP in asymptomatic subjects with chronic pancreatic hyperenzymemia. Am J Gastroenterol 104(7):1780–1786

23.

Singh VK, Yadav D, Garg PK (2019) Diagnosis and management of chronic pancreatitis: a review. JAMA 322(24):2422–2434

24.

Sai JK, Suyama M, Kubokawa Y et al (2008) Diagnosis of mild chronic pancreatitis (Cambridge classification): comparative study using secretin injection-magnetic resonance cholangiopancreatography and endoscopic retrograde pancreatography. World J Gastroenterol 14(8):1218–1221

25.

Alkaade S, Cem Balci N, Momtahen AJ et al (2008) Normal pancreatic exocrine function does not exclude MRI/MRCP chronic pancreatitis findings. J Clin Gastroenterol 42(8):950–955

26.

Schneider A, Löhr JM, Singer MV (2007) The M-ANNHEIM classification of chronic pancreatitis: introduction of a unifying classification system based on a review of previous classifications of the disease. J Gastroenterol 42:101–119

27.

Manfredi R, Pozzi Mucelli R (2016) Secretin-enhanced MR imaging of the pancreas. Radiology 279(1):29–43

28.

Manfredi R, Costamagna G, Brizi MG et al (2000) Severe chronic pancreatitis versus suspected pancreatic disease: dynamic MR cholangiopancreatography after secretin stimulation. Radiology 214(3):849–855

29.

Heuck A, Maubach PA, Reiser M et al (1987) Age-related morphology of the normal pancreas on computed tomography. Gastrointest Radiol 12(1):18–22

30.

Ketwaroo G, Brown A, Young B et al (2013) Defining the accuracy of secretin pancreatic function testing in patients with suspected early chronic pancreatitis. Am J Gastroenterol 108(8):1360–1366

31.

Landis JR, Koch GG (1977) The measurement of observer agreement for categorical data. Biometrics 33(1):159–174

32.

Kalmin B, Hoffman B, Hawes R et al (2011) Conventional versus Rosemont endoscopic ultrasound criteria for chronic pancreatitis: comparing interobserver reliability and intertest agreement. Can J Gastroenterol 25(5):261–264

33.

Petrone MC, Terracciano F, Perri F et al (2014) Pancreatic abnormalities detected by endoscopic ultrasound (EUS) in patients without clinical signs of pancreatic disease: any difference between standard and Rosemont classification scoring? Pancreatology 14(3):227–230
Funding
This research did not receive any specific grant from funding agencies in the public, commercial or not-for-profit sectors.
Ethics declarations
Conflict of interest
Daniel Souza, Francesco Alessandrino, Gyanprakash A. Ketwaroo, Mandeep Sawhney, Koenraad J. Mortele declare that they have no conflict of interest.
Ethical approval
All procedures performed in studies involving human participants were in accordance with the ethical standards of the institutional and/or national research committee and with the 1964 Helsinki declaration and its later amendments or comparable ethical standards.
Informed consent
For this type of study, formal consent is not required.
Additional information
Publisher's Note
Springer Nature remains neutral with regard to jurisdictional claims in published maps and institutional affiliations.
About this article
Cite this article
Souza, D., Alessandrino, F., Ketwaroo, G.A. et al. Accuracy of a novel noninvasive secretin-enhanced MRCP severity index scoring system for diagnosis of chronic pancreatitis: correlation with EUS-based Rosemont criteria. Radiol med 125, 816–826 (2020). https://doi.org/10.1007/s11547-020-01181-3
Received:

Accepted:

Published:

Issue Date:
Keywords
Chronic pancreatitis

Endoscopic ultrasound

Magnetic resonance imaging

MRCP

Secretin