This is a preview of subscription content, log in to check access.
Access options
Buy single article
Instant access to the full article PDF.
US$ 39.95
Price includes VAT for USA
Subscribe to journal
Immediate online access to all issues from 2019. Subscription will auto renew annually.
US$ 99
This is the net price. Taxes to be calculated in checkout.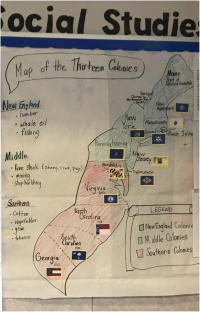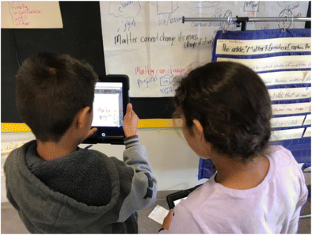 References
Cassella, D. (2009). What is augmented reality (ar): Augmented reality defined, iPhone augmented reality apps and games and more. Retrieved from http://www.digitaltrends.com/gaming/what-is-augmented-reality-iphone-apps-games-flash-yelp-android-ar-software-and-more.

Davison, J. (2016). WTF is 'Pokemon Go,' explained: Everything you need to know about the app that's taking gaming outside. Rolling Stone, July 11, 2016. Retrieved from http://www.rollingstone.com/culture/features/wtf-is-pokemon-go-explained-20160711.

Dunleavy, M., & Dede, C. (2014). Augmented reality teaching and learning. In Handbook of research on educational communications and technology (pp. 735–745). New York: Springer.

Klopfer, E., & Sheldon, J. (2010). Augmenting your own reality: Student authoring of science-based augmented reality games. New Directions for Student Leadership, 2010(128), 85–94.

Niantic, Inc. (2017). Pokemon GO. Retrieved from http://pokemongo.nianticlabs.com/en.

Santos, M. E. C., Taketomi, T., Yamamoto, G., Rodrigo, M. M. T., Sandor, C., & Kato, H. (2016). Augmented reality as multimedia: The case for situated vocabulary learning. Research and Practice in Technology Enhanced Learning, 11(1), 4.

Sterling, B. (2009). Augmented reality: "The ultimate display" by Ivan Sutherland, 1965. Wired Magzine [online]. Retrieved https://www.wired.com/2009/09/augmented-reality-the-ultimate-display-by-ivan-sutherland-1965/.
About this article
Cite this article
Green, J., Green, T. & Brown, A. Augmented Reality in the K-12 Classroom. TechTrends 61, 603–605 (2017). https://doi.org/10.1007/s11528-017-0223-z
Keywords
Augmented Reality (AR)

Classroom

Aurasma

Explain Everything

Astronomical Content