Abstract
In this article, we analyze the production of learner-generated playgrids. Playgrids are produced when learners knit together social media tools to participate across settings and scales, accomplish their goals, pursue interests, and make their learning more enjoyable and personally meaningful. Through case study methodology we examine how two platforms - Slack and Hypothesis - enabled learners to curate and participate among their own digital resources and pathways for learning. We contend that both theoretical and pedagogical development is necessary to support adult learners as they curate tools and pathways based upon their contingent needs and goals, and that the concept of playgrids does so by usefully connecting less formal social media practice with more formal professional learning across various settings and scales. In the end, we demonstrate the importance of honoring learners' desire to connect their completion of formal course activities with their less formal social media practices; both sets of practices need not be in conflict and may be complementary.
This is a preview of subscription content, log in to check access.
Access options
Buy single article
Instant access to the full article PDF.
US$ 39.95
Price includes VAT for USA
Subscribe to journal
Immediate online access to all issues from 2019. Subscription will auto renew annually.
US$ 99
This is the net price. Taxes to be calculated in checkout.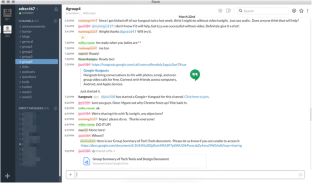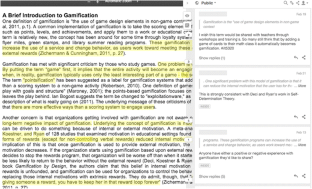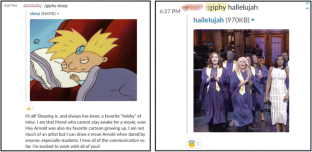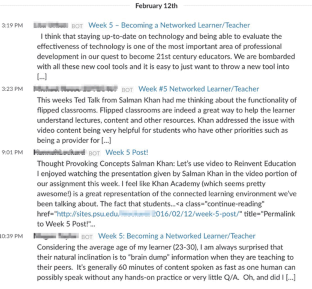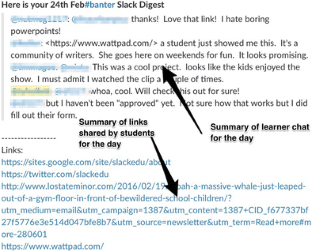 References
Author, A.

Author, B.

Barron, B. (2004). Learning ecologies for technological fluency: gender and experience differences. Journal Educational Computing Research, 31(1), 1–36.

Barron, B. (2006). Interest and self-sustained learning as catalysts of development: a learning ecologies perspective. Human Development, 49(4), 193–224.

Campbell, G. (2016). Networked learning as experiential learning. EDUCAUSE Review, 51(1), 70–71.

Cochran-Smith, M., & Lytle, S. L. (1999). Relationships of knowledge and practice: teacher learning in communities. Review of Research in Education, 24, 249–305.

Deleuze, G., & Guattari, F. (1988). A thousand plateaus: Capitalism and schizophrenia. Bloomsbury Publishing.

Gee, J. (2004). Situated language and learning: A critique of traditional schooling. New York: Routledge.

Gleason, B. (2015). New literacies practices of teenage Twitter users. Learning, Media and Technology, 41(1), 31–54.

Glover, I., Xu, Z., & Hardaker, G. (2007). Online annotation–research and practices. Computers & Education, 49(4), 1308–1320.

Greenhow, C., & Lewin, C. (2016). Social media and education: reconceptualizing the boundaries of formal and informal learning. Learning, Media and Technology, 41(1), 6–30.

Hagel, J., III, & Brown, J. S. (2011). From push to pull: emerging models for mobilizing resources. Journal of Service Science (JSS), 1(1), 93–110.

Karunanayaka, S. P., Naidu, S., Rajendra, J. C. N., & Ratnayake, H. U. W. (2015). From OER to OEP: shifting practitioner perspectives and practices with innovative learning experience design. Open Praxis, 7(4), 339.

Knobel, M., & Lankshear, C. (2010). DIY media: Creating, sharing and learning with new technologies. New York: Peter Lang.

Kumpulainen, K., & Sefton-Green, J. (2014). What is connected learning and how to research it? International Journal of Learning and Media, 4(2), 7–18.

Lankshear, C., & Knobel, M. (2011). New literacies. New York: McGraw-Hill Education.

Leander, K. M., Phillips, N. C., & Taylor, K. H. (2010). The changing social spaces of learning: mapping new mobilities. Review of Research in Education, 34(1), 329–394.

Liu, S. B. (2014). Crisis crowdsourcing framework: designing strategic configurations of crowdsourcing for the emergency management domain. Computer Supported Cooperative Work (CSCW), 23(4-6), 389–443.

Liu, S. B., & Palen, L. (2010). The new cartographers: Crisis map mashups and the emergence of neogeographic practice. Cartography and Geographic Information Science, 37(1), 69–90.

Mazman, S. G., & Usluel, Y. K. (2010). Modeling educational usage of Facebook. Computers & Education, 55(2), 444–453.

Mishra, P., Fahnoe, C., & Henriksen, D. (2013). Creativity, self-directed learning and the architecture of technology rich environments. TechTrends, 57(1), 10.

Morris, S. M., & Stommel, J. (2014). If Freire made a MOOC: Open education as resistance. Hybrid Pedagogy: A Digital Journal of Learning, Teaching, and Technology. Retrieved from http://www.digitalpedagogylab.com/hybridped/freire-made-mooc-open-education-resistance/.

Peppler, K., & Kafai, Y. (2010). Gaming fluencies: pathways into participatory culture in a community design studio. International Journal of Learning and Media, 1(4), 45–58.

Pierre, E. A. S., & Jackson, A. Y. (2014). Qualitative data analysis after coding. Qualitative Inquiry, 20(6), 715–719.

Rau, P. L. P., Chen, S. H., & Chin, Y. T. (2004). Developing web annotation tools for learners and instructors. Interacting with Computers, 16(2), 163–181.

Salen, K. (Ed.). (2008). The ecology of games: connecting youth, games, and learning. Cambridge: The MIT Press.

Salen, K., & Zimmerman, E. (2004). Rules of play: Game design fundamentals. Cambridge: MIT Press.

Slack (2016). Slack. Retrieved from www.slack.com.

Turner, A. J. (2006). Introduction to neogeography. Cabastopol: O'Reilly Media Inc.

Watters, A. (2016). The ideology of the blockchain (for education). Retrieved from http://hackeducation.com/2016/04/14/blockchain-ideology

Yin, R. K. (2013). Case study research: Design and methods. London: Sage.
About this article
Cite this article
Hollett, T., Kalir, J.H. Mapping Playgrids for Learning Across Space, Time, and Scale. TechTrends 61, 236–245 (2017). https://doi.org/10.1007/s11528-016-0138-0
Keywords
Online learning

Play

Web annotation

Slack

Hypothesis

Digital media

Social media