Access options
Buy single article
Instant access to the full article PDF.
USD 39.95
Price excludes VAT (USA)
Tax calculation will be finalised during checkout.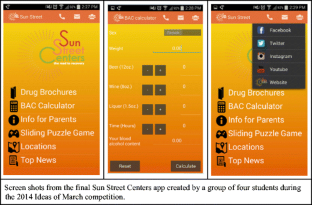 References
Artiles, J. A., & Wallace, D. R. (2013). Borrowing from hackathons: overnight designathons as a template for creative idea hubs in the space of hands-on learning, digital learning, and systems re-thinking. In: WEEF 2013, Cartagena.

Aungst, T. D. (2015). Using a hackathon for interprofessional health education opportunities. Journal of Medical Systems, 39(5), 1–2.

Briscoe, G., & Hon, J. X. (2014). Choreograthons: hackathons for dance composition. Retrieved from: http://webspace.qmul.ac.uk/gbriscoe-disabled/site/Publications_files/Choreograthons-%20Hackathons%20for%20Dance.pdf.

Briscoe, G., & Mulligan, C. (2014). Digital innovation: the hackathon phenomenon (CreativeWorks London Working Paper No. 6). London: CreativeWorks.

Calco, M., & Veeck, A. (2015). The markathon: adapting the hackathon model for an introductory marketing class project. Marketing Education Review, 25(1), 33–38.

Fowler, A., Khosmood, F., Arya, A., & Lai, G. (2013). The global game jam for teaching and learning. In: Proceedings of the 4th Annual Conference on Computing and Information Technology Research and Education New Zealand (pp. 28–34).

Gosser, D. K., Cracolice, M. S., Kampmeier, J. A., Roth, V., Strozak, V. S., & Varma-Nelson, P. (Eds.). (2001). Peer-led team learning: a guidebook. Upper Saddle River: Prentice-Hall.

Gould, R. (2014). DATAFEST: Celebrating data in the data deluge. Retrieved from: http://iase-web.org/icots/9/proceedings/pdfs/ICOTS9_4F2_GOULD.pdf.

Lave, J., & Wenger, E. (1991). Situated learning: legitimate peripheral participation. Cambridge: Cambridge University Press.

Linnell, N., Figueira, S., Chintala, N., Falzarano, L., & Ciancio, V. (2014). Hack for the homeless: a humanitarian technology hackathon. In: Global Humanitarian Technology Conference (GHTC), 2014 I.E. (pp. 577–584). IEEE.

Matthews, B. (2014). Are hackathons the classrooms of tomorrow? My journey to the frontier of education. The Ubiquitous Librarian, Chronicle of Higher Education blog network. April 28, 2014. Retrieved from http://chronicle.com/blognetwork/theubiquitouslibrarian/2014/04/28/are-hackathons-the-classrooms-of-tomorrow-my-journey-to-the-frontier-of-education/.

Munro, D. (2015). Hosting hackathons a tool in retaining students with beneficial side effects. Journal of Computing Sciences in Colleges, 30(5), 46–51.

Sunstreetcenters. (2015). Welcome to Sun Street Centers. Retrieved June 5, 2015, from http://sunstreetcenters.org/.

Thomas, J. W. (2000). A review of research on project-based learning.

Trainer, E. H., & Herbsleb, J. D. (2014). Beyond code: prioritizing issues, sharing knowledge, and establishing identity at Hackathons for Science. In: CSCW Workshop on Sharing, Re-use, and Circulation of Resources in Scientific Cooperative Work
Appendices
Appendix 1
Survey Questions
These questions were included in the anonymous survey conducted after the Ideas of March Hackathon in 2015. All questions were required and most of them were open ended.
Was this your first hackathon? If not, which other similar events have you participated in? *
Tell us your three top reasons for participating (in order of relevance). *
How was your experience working with a team? Did you contribute more/less than others? *
Did you make new friends during the event? How likely is it that you continue collaborating with them? *
What did you like the most about this event? *
What did you dislike the most about this event? *
Please describe anything that you learned from this event. Would you have been able to learn it as part of your regular classes? *
Are you planning on participating again next Fall? *
MENTORS
How helpful were the mentors to your team? *
(Not helpful at all) 1 2 3 4 5 (Extremely helpful)
How was the interaction with the mentor(s)? Did they help your team? How?
Please mention any suggestion you might have to improve mentors participation.
How helpful were Professional Mentors to your team?
How helpful were the mentors to your team?
CLIENTS
How was the communication with your client? Was s/he available to answer questions? *
Did you like the selection of pitches at the event? Please explain why/why not.
JUDGES
What is your opinion about the judging process? (criteria, fairness, ways to improve, etc.)
LAST QUESTIONS!
What courses you've taken so far were helpful in the process of creating your app?
Please, mention here anything else you'd like to suggest for improving this event
Appendix 2
Appendix 3
About this article
Cite this article
Lara, M., Lockwood, K. Hackathons as Community-Based Learning: a Case Study. TechTrends 60, 486–495 (2016). https://doi.org/10.1007/s11528-016-0101-0
Published:

Issue Date:

DOI: https://doi.org/10.1007/s11528-016-0101-0
Keywords
Community Partner

Android

Soft Skill

Boot Camp

Community College Student