Access options
Buy single article
Instant access to the full article PDF.
US$ 39.95
Tax calculation will be finalised during checkout.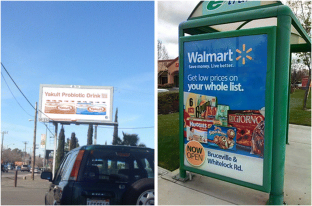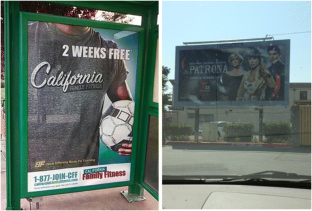 References
1.

Cohen DA. Obesity and the built environment: changes in environmental cues cause energy imbalances. Int J Obes. 2008; 32(Suppl 7): S137–42.

2.

Zimmerman FJ. Using marketing muscle to sell fat: the rise of obesity in the modern economy. Annu Rev Public Health. 2011; 32: 285–306.

3.

Abbatangelo-Gray J, Byrd-Bredbenner C, Austin SB. Health and nutrient content claims in food advertisements on Hispanic and mainstream prime-time television. J Nutr Educ Behav. 2008; 40(6): 348–54.

4.

Bell RA, Cassady D, Culp J, Alcalay R. Frequency and types of foods advertised on Saturday morning and weekday afternoon English- and Spanish-language American television programs. J Nutr Educ Behav. 2009; 41(6): 406–13.

5.

Henderson VR, Kelly B. Food advertising in the age of obesity: content analysis of food advertising on general market and African American television. J Nutr Educ Behav. 2005; 37(4): 191–6.

6.

Mink M, Evans A, Moore CG, Calderon KS, Deger S. Nutritional imbalance endorsed by televised food advertisements. J Am Diet Assoc. 2010; 110(6): 904–10.

7.

Lesser LI, Zimmerman FJ, Cohen DA. Outdoor advertising, obesity, and soda consumption: a cross-sectional study. BMC Public Health. 2013; 13: 20.

8.

Kwate NO, Lee TH. Ghettoizing outdoor advertising: disadvantage and ad panel density in black neighborhoods. J Urban Health: Bull N Y Acad Med. 2007; 84(1): 21–31.

9.

Lowery BC, Sloane DC. The prevalence of harmful content on outdoor advertising in Los Angeles: land use, community characteristics, and the spatial inequality of a public health nuisance. Am J Public Health. 2014; 104(4): 658–64.

10.

Yancey AK, Cole BL, Brown R, et al. A cross-sectional prevalence study of ethnically targeted and general audience outdoor obesity-related advertising. Milbank Quart. 2009; 87(1): 155–84.

11.

Ogden CL, Carroll MD, Kit BK, Flegal KM. Prevalence of childhood and adult obesity in the United States, 2011-2012. JAMA. 2014; 311(8): 806–14.

12.

National Center for Health Statistics. Health, United States. Hyattsville: With Special Feature on Death and Dying; 2010.

13.

American Community Survey. www.factfinder2.census.gov.

14.

U.S. Department of Agriculture and U.S. Department of Health and Human Services Dietary Guidelines for Americans. Washington, D.C.: Government Printing Office; 2010.

15.

Landis JR, Koch GG. The measurement of observer agreement for categorical data. Biometrics. 1977; 33(1): 159–74.

16.

The Editorial Board. Close the five-year billboard loophole. The Los Angeles Times. 2015. http://www.latimes.com/opinion/editorials/la-ed-billboard-law-20150204-story.html. Accessed 6 June 2015.

17.

Mermin SE, Graff SK. A legal primer for the obesity prevention movement. Am J Public Health. 2009; 99(10): 1799–805.

18.

Wansink B. Environmental factors that increase the food intake and consumption volume of unknowing consumers. Annu Rev Nutr. 2004; 24: 455–79.

19.

Ashe M, Bennett G, Economos C, et al. Assessing coordination of legal-based efforts across jurisdictions and sectors for obesity prevention and control. J Law Med Ethics. 2009; 37(Suppl 1): 45–54.
Acknowledgments
This work was funded by the National Institutes of Health, R01CA159447.
About this article
Cite this article
Cassady, D.L., Liaw, K. & Miller, L.M.S. Disparities in Obesity-Related Outdoor Advertising by Neighborhood Income and Race. J Urban Health 92, 835–842 (2015). https://doi.org/10.1007/s11524-015-9980-1
Keywords
Food Choice

Unhealthy Food

Neighborhood Income

Food Advertising

Sugary Drink