Abstract
Multiple sclerosis (MS) is the most common human demyelinating disease of the central nervous system where oxidative stress has been proposed to play an important role in oligodendroglial death. However, molecular mechanisms that couple oxidative stress to the loss of oligodendrocytes are poorly understood. This study underlines the importance of neutral sphingomyelinase–ceramide pathway in mediating oxidative stress-induced apoptosis and cell death of human primary oligodendrocytes. Various oxidative stress-inducing agents, such as, superoxide radical produced by hypoxanthine and xanthine oxidase, hydrogen peroxide, aminotriazole capable of inhibiting catalase and increasing intracellular level of H2O2, or reduced glutathione-depleting diamide induced the activation of neutral sphingomyelinase and the production of ceramide. It is interesting to note that antisense knockdown of neutral but not acidic sphingomyelinase ablated oxidative stress-induced apoptosis and cell death in human primary oligodendrocytes. This study identifies neutral but not acidic sphingomyelinase as a target for possible therapeutic intervention in MS.
Access options
Buy single article
Instant access to the full article PDF.
USD 39.95
Price includes VAT (USA)
Tax calculation will be finalised during checkout.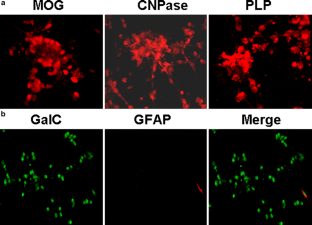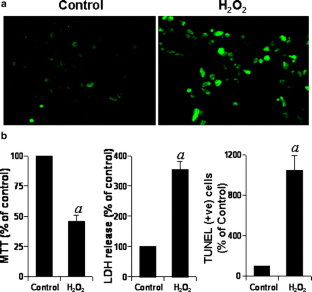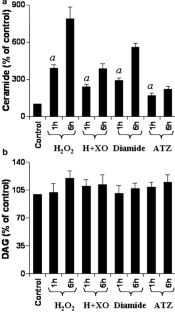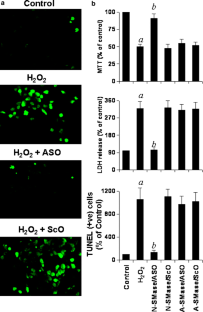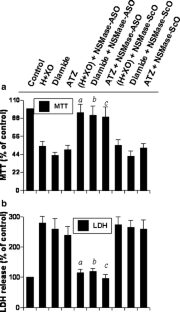 References
Back SA, Gan X, Li Y, Rosenberg PA, Volpe JJ (1998) Maturation-dependent vulnerability of oligodendrocytes to oxidative stress-induced death caused by glutathione depletion. J Neurosci 18:6241–6253

Boccaccio GL, Steinman L (1996) Multiple sclerosis: from a myelin point of view. J Neurosci Res 45:647–654

Brugg B, Mitchel PP, Agid Y, Ruberg M (1996) Ceramide induces apoptosis in cultured mesencephalic neurons. J Neurochem 66:733–739

Connor JR, Pavlick G, Karli D, Menzies SL, Palmer C (1995) A histochemical study of iron-positive cells in the developing rat brain. J Comp Neurol 355:111–123

Dowling P, Husar W, Menonna J, Donnenfeld H, Cook S, Sidhu M (1997) Cell death and birth in multiple sclerosis brain. J Neurol Sci 149:1–11

Garg AK, Aggarwal BB (2002) Reactive oxygen intermediates in TNF signaling. Mol Immunol 39:509–517

Halliwell B (1992) Reactive oxygen species and the central nervous system. J Neurochem 59:1609–1623

Hannun YA (1996) Functions of ceramide in coordinating cellular responses to stress. Science 274:1855–1859

Jana A, Pahan K (2004a) Fibrillar amyloid-beta peptides kill human primary neurons via NADPH oxidase-mediated activation of neutral sphingomyelinase. Implications for Alzheimer's disease. J Biol Chem 279:51451–51459

Jana A, Pahan K (2004b) Human immunodeficiency virus type 1 gp120 induces apoptosis in human primary neurons through redox-regulated activation of neutral sphingomyelinase. J Neurosci 24:9531–9540

Jana M, Pahan K (2005) Redox regulation of cytokine-mediated inhibition of myelin gene expression in human primary oligodendrocytes. Free Radic Biol Med 39:823–831

Juurlink BHJ, Thorburne SK, Hertz L (1998) Peroxide-scavenging deficit underlies oligodendrocyte susceptibility to oxidative stress. Glia 22:371–378

Konishi H, Tanaka M, Takemura Y, Matsuzaki H, Ono Y, Kikkawa U, Nishizuka Y (1997) Activation of protein kinase C by tyrosine phosphorylation in response to H2O2. Proc Natl Acad Sci U S A94:11233–11237

Levy M, Castillo SS, Goldcorn T (2006) nSMase2 activation and trafficking are modulated by oxidative stress to induce apoptosis. Biochem Biophys Res Commun 344:900–905

Liu B, Andrieu-Abadie N, Levade T, Zhang P, Obeid LM, Hannun YA (1998) Glutathione regulation of neutral sphingomyelinase in tumor necrosis factor-alpha-induced cell death. J Biol Chem 273:11313–11320

Lucchinetti CF, Bruck W, Rodriguez M, Lassmann H (1996) Distinct patterns of multiple sclerosis pathology indicates heterogeneity on pathogenesis. Brain Pathol 6:259–274

Miller RH (2002) Regulation of oligodendrocyte development in the vertebrate CNS. Prog Neurobiol 67:451–467

Mronga T, Stahnke T, Goldbaum O, Richter-Landsberg C (2004) Mitochondrial pathway is involved in hydrogen-peroxide-induced apoptotic cell death of oligodendrocytes. Glia 46:446–455

Oka A, Belliveau MJ, Rosenberg PA, Volpe JJ (1993). Vulnerability of oligodendroglia to glutamate: pharmacology, mechanisms, and prevention. J Neurosci 13:1441–1453

Pahan K, Khan M, Singh I (2000) Interleukin-10 and interleukin-13 inhibit proinflammatory cytokine-induced ceramide production through the activation of phosphatidylinositol 3-kinase. J Neurochem 75:576–582

Pahan K, Sheikh FG, Khan M, Namboodiri AM, Singh I (1998) Sphingomyelinase and ceramide stimulate the expression of inducible nitric-oxide synthase in rat primary astrocytes. J Biol Chem 273:2591–2600

Pettus BJ, Chalfant CE, Hannun YA (2002) Ceramide in apoptosis: an overview and current perspectives. Biochim Biophys Acta 1585:114–125

Pfeiffer SE, Warrington AE, Bansal R (1993) The oligodendrocyte and its many cellular processes. Trends Cell Biol 3:191–197

Richter-Landsberg C, Vollgraf U (1998) Mode of cell injury and death after hydrogen peroxide exposure in cultured oligodendroglia cells. Exp Cell Res 244:218–229

Ruvolo PP (2003) Intracellular signal transduction pathways activated by ceramide and its metabolites. Pharmacol Res 47:383–392

Singh I, Pahan K, Khan M, Singh AK (1998) Cytokine-mediated induction of ceramide production is redox-sensitive. Implications to proinflammatory cytokine-mediated apoptosis in demyelinating diseases. J Biol Chem 273:20354–20362

Smith KJ, Kapoor R, Felts PA (1999) Demyelination: the role of reactive oxygen and nitrogen species. Brain Pathol 9:69–92

Testai FD, Landek MA, Dawson G (2004). Regulation of sphingomyelinases in cells of the oligodendrocyte lineage. J Neurosci Res 75:66–74

Wiesner DA, Dawson G (1996) Staurosporine induces programmed cell death in embryonic neurons and activation of the ceramide pathway. J Neurochem 66:1418–1425
Acknowledgements
This study was supported by grants from National Multiple Sclerosis Society (RG3422A1/1) and NIH (NS39940).
About this article
Cite this article
Jana, A., Pahan, K. Oxidative Stress Kills Human Primary Oligodendrocytes Via Neutral Sphingomyelinase: Implications for Multiple Sclerosis. Jrnl Neuroimmune Pharm 2, 184–193 (2007). https://doi.org/10.1007/s11481-007-9066-2
Received:

Accepted:

Published:

Issue Date:
Keywords
oligodendrocytes

cell death

oxidative stress

ceramide

neutral sphingomyelinase

antisense knockdown