Zusammenfassung
Die Kriterien für die Bewertung von Risiken bei der Wahl und Ausübung eines Berufs oder einer Tätigkeit sind für Menschen mit Diabetes, aber auch für das berufliche Umfeld und die Gesellschaft, häufig nicht transparent und nachvollziehbar. Konkrete Tätigkeiten können durchaus für einzelne Menschen mit Diabetes durch arbeitsbedingte Risiken und/oder diabetesassoziierte Belastungen eine besondere Gefährdung darstellen. Eine individuelle Analyse und Bewertung der tätigkeits- und krankheitsbedingten Risiken ist daher notwendig, um Benachteiligungen von Menschen mit Diabetes zu verhindern, aber auch arbeitsbedingte Gefährdungen der Menschen mit Diabetes zu minimieren.
Abstract
The criteria for assessment of risks in the choice and exercise of a profession or an activity for people with diabetes as well as for the professional environment and society are often not transparent and understandable. Specific activities may well represent a particular hazard for individuals with diabetes by work-related risks and/or diabetes-associated stress. An individual analysis and evaluation of activity-related and disease-related risks is necessary to prevent discrimination against people with diabetes mellitus.
Access options
Buy single article
Instant access to the full article PDF.
US$ 39.95
Tax calculation will be finalised during checkout.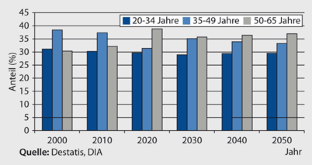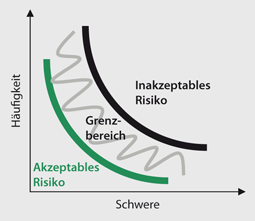 Literatur
1.

American Diabetes Association (2012) Diabetes and driving. Diabetes Care 35(Suppl 1):S 81–86

2.

Arbeitsschutzgesetz (1996) Gesetz über die Durchführung von Maßnahmen des Arbeitsschutzes zur Verbesserung der Sicherheit und des Gesundheitsschutzes der Beschäftigten bei der Arbeit (Arbeitsschutzgesetz – ArbSchG) vom 7.August 1996 (BGBl. I 1246), geändert durch Artikel 9 des Gesetzes vom 27.September 1996 (BGBl I 1461)

3.

Ausschuss Soziales der Deutschen Diabetes-Gesellschaft (2009) Empfehlungen zur Beurteilung beruflicher Möglichkeiten von Personen mit Diabetes mellitus. http://www.deutsche-diabetes-gesellschaft.de

4.

Deutsches Institut für Altersvorsorge (2011) Daten und Fakten. http://www.dia-vorsorge.de/104–0-Altersstruktur + der + Beschaeftigten.htm. Zugegriffen 31. Januar 2011

5.

Diabetes Control and Complications Trial Research Group (1993) The effect of intensive treatment on the development and progression of long-term complications in insulin-dependent diabetes mellitus. N Engl J Med 329: 977–986

6.

diabetesDE (2012) Deutscher Gesundheitsbericht Diabetes 2012. Kirchheim, Mainz

7.

Deutsche Gesetzliche Unfallversicherung (DGUV) (2007) Fachausschuss "Persönliche Schutzausrüstung" bei der Berufsgenossenschaftlichen Zentrale für Sicherheit und Gesundheit-BGZ, BGR 191 (Regeln für den Einsatz von Fußschutz). Eigenverlag, Sankt Augustin

8.

Deutsche Gesetzliche Unfallversicherung (DGUV) (Hrsg) (2007) Arbeitsmedizinische Vorsorge – Berufsgenossenschaftliche Grundsätze für arbeitsmedizinische Vorsorgeuntersuchungen, 4. vollst. neubearb. Aufl. Gentner, Stuttgart

9.

Fehm-Wolfsdorf G (2001) Hypoglykämien gut erkennen und behandeln – und am besten vorhersehend vermeiden. In: Hirsch A, Kulzer B, Lange K (Hrsg) Diabetes und Psychologie: Patientenzentriert beraten und behandeln. Kirchheim, Mainz

10.

Heidemann C, Du Y, Scheidt-Nave C (2011) Diabetes mellitus in Deutschland. In: Robert Koch-Institut (Hrsg.) GBE kompakt 2(3). Eigenverlag, Berlin. http://www.rki.de/gbe-kompakt. Zugegriffen 06. Mai 2011

11.

Hermanns N, Kulzer B, Krichbaum M et al (2010) Long-term effect of an education programme (HyPOS) on the incidence of severe hypoglycaemia in patients with type 1 diabetes. Diabetes Care 33:e36

12.

IKK Bundesverband (2007) Presseinformation "Diabetiker haben nicht mehr Unfälle als Nicht-Diabetiker". http://www.aplusa.de/cipp/md_aplusa/custom/pub/content,oid,5954/lang,1/ticket,g_u_e_s_t/~/Diabetiker_haben_nicht_mehr_Unf%C3%A4lle_als_Nicht-Diabetiker.html

13.

Illmarinen JE (2001) Aging workers. Occup Environ Med 58:546

14.

Leckie AM, Graham MK, Grant JB et al (2005) Frequency, severity, and morbidity of hypoglycemia occurring in the workplace in people with insulin-treated diabetes. Diabetes Care 28:1333–1338

15.

Renn O (2005). Vortrag im Rahmen der 45. Jahrestagung der Deutschen Gesellschaft für Arbeitsmedizin und Umweltmedizin, Abteilung für Technik- und Umweltsoziologie an der Universität Stuttgart, http://www.bgfa.ruhr-uni-bochum.de/publik/info0205/risiko.php

16.

Rinnert K (2009) Diabetes und Beruf. In: Letzel St, Nowak D (Hrsg) Handbuch der Arbeitsmedizin, 11. Ergänzungslieferung. Ecomed, Landsberg/Lech, IV-10.7.1

17.

Statistisches Bundesamt (2011) Todesursachenstatistik, Fortschreibung des Bevölkerungsstandes, Statistisches Bundesamt, Zweigstelle Bonn. http://www.gbe-bund.de
Interessenkonflikt
Der korrespondierende Autor weist auf folgende Beziehungen hin: Dr. Rinnert ist bei der Fa. Santémed Gesundheitszentren AG angestellt und verantwortlicher Werkarzt der Novartis Pharma AG, Basel.
About this article
Cite this article
Rinnert, K. Diabetes in der Arbeitswelt. Diabetologe 8, 163–175 (2012). https://doi.org/10.1007/s11428-012-0868-3
Schlüsselwörter
Hypoglykämie

Arbeitsplatz

Gesetz

Risikomanagement

Checkliste
Keywords
Hypoglycemia

Workplace

Law

Risk management

Checklist