Zusammenfassung
Jedes Jahr werden in Deutschland knapp 18.000 Patienten, davon bis zu 30% Menschen mit Diabetes, erstmalig in Verfahren der chronischen Nierenersatztherapie aufgenommen und kommen damit als potenzielle Empfänger eines Nierentransplantates infrage. Die Nierentransplantation bedeutet auch für Diabetespatienten eine Verbesserung der Lebenserwartung und Lebensqualität. Die sorgfältige Vorbereitung des diabetischen Patienten auf der Warteliste ist gerade bei älteren Empfängern maßgeblich für den langfristigen Erfolg der Transplantation verantwortlich. Die meisten Dialysepatienten mit Diabetes mellitus haben multiple Begleiterkrankungen, u. a. ein metabolisches Syndrom mit einer kardiovaskulären Anamnese. Bei diesen Hochrisikopatienten sollte vor Transplantation eine detaillierte kardiovaskuläre Diagnostik erfolgen. Nach Transplantation kann auch die Wahl der Immunsuppression zur Verbesserung der Prognose beitragen und sollte im Hinblick auf den Transplantationsverlauf und die Vorerkrankungen des einzelnen Patienten modifiziert werden. So kann eine langfristig steroidfreie Immunsuppression die Blutglukoseeinstellung und damit das kardiovaskuläre Risikoprofil verbessern.
In der Nachsorge sind abhängig vom klinischen Verlauf regelmäßige Intervalle zur Beobachtung wichtiger Stoffwechselparameter vor allem engmaschige klinische Untersuchungen im Hinblick auf die Progression der kardiovaskulären Begleiterkrankungen und anderer diabetischer Sekundärkomplikationen notwendig. Es sollte nach klinischer Einschätzung eine evidenzbasierte Indikationsstellung zur weiteren Diagnostik erfolgen. Jede schwerwiegende Komplikation die z. B. aus einer Überimmunsuppression (Infektionen) oder einer Unterimmunsuppression (Abstoßungsreaktion) hervorgeht, führt zu einer Reevaluation der immunsuppressiven Dauertherapie und bedarf engerer Nachsorgeintervalle in Abstimmung mit dem Transplantationszentrum.
Abstract
Every year in Germany about 18,000 patients of whom up to 30% are diabetics begin renal replacement therapy. All these patients are potential candidates for renal transplantation, which clearly improves survival and quality of life for all patients including those suffering from diabetes. The key to an optimal long-term outcome of any transplantation is a careful evaluation of the increasingly older target recipient population on the waiting list. Especially in high risk recipients with diabetes or impaired glucose tolerance a thorough cardiovascular diagnostic evaluation is warranted. After transplantation the choice of immunosuppressive agents plays the leading role in the long-term prognosis. A glucocorticoid-free regimen can substantially improve the cardiovascular risk profile and thereby reduce cardiovascular mortality which is still the leading cause of death after transplantation. Post-transplantation follow-up care is best carried out within fixed intervals including a careful evaluation of all relevant cardiovascular parameters. Any serious adverse event which leads to hospitalization due to either over-immunosuppression (infection) or under-immunosuppression (rejection) should prompt a re-evaluation of the immunosuppressive regimen with the need for a closer follow-up in close cooperation with the transplantation center.
Access options
Buy single article
Instant access to the full article PDF.
US$ 39.95
Tax calculation will be finalised during checkout.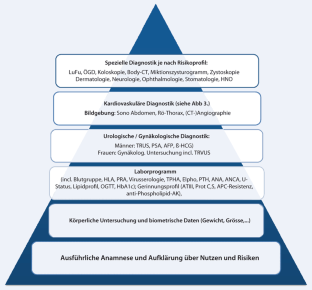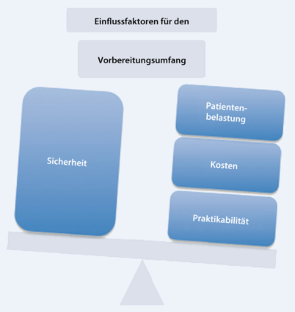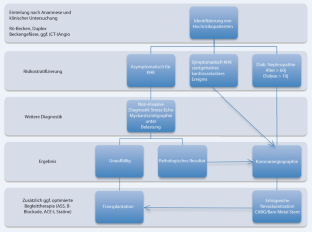 Literatur
1.

Frei U, Schober J (2007) Nierenersatztherapie in Deutschland. Jahresbericht 2006/2007. QUASI-Niere

2.

AQUA Institut Jahresbericht (2010) Nierentransplantation in Deutschland. 14(05):298–298

3.

Garg PP (1999) Effect of the ownership of dialysis facilities on patients' survival and referral for transplantation. N Engl J Med 341(22):1653–1660

4.

Meier-Kriesche H, Schold JD (2005) The impact of pretransplant dialysis on outcomes in renal transplantation. Semin Dial 18(6):499–504

5.

Terasaki PI, Cecka JM, Gjertson DW, Takemoto S (1995) High survival rates of kidney transplants from spousal and living unrelated donors. N Engl J Med 333(6):333–336

6.

Giessing M, Budde K, Fritsche L et al (2003) Old-for-old cadaveric renal transplantation: surgical findings, perioperative complications and outcome. Eur Urol 44(6):701–708

7.

Giessing M, Fuller TF, Friedersdorff F et al (2009) Outcomes of transplanting deceased-donor kidneys between elderly donors and recipients. J Am Soc Nephrol 20(1):37–40

8.

Fritsche L, Vanrenterghem Y, Nordal KP et al (2000) Practice variations in the evaluating of adult candidates for cadaveric kidney transplantation: a survey of the European Transplant Centers 12. Transplantation 70:1492–1497

9.

Matas AJ, Humar A, Gillingham KJ et al (2002) Five preventable causes of kidney graft loss in the 1990 s: a single-center analysis. Kidney Int 62(2):704–714

10.

Pilmore H, Dent H, Chang S et al (2010) Reduction in cardiovascular death after kidney transplantation. Transplantation 89(7):851–857

11.

Israni AK, Snyder JJ, Skeans MA et al (2010) Predicting coronary heart disease after kidney transplantation: Patient Outcomes in Renal Transplantation (PORT) Study. Am J Transplant 10(2):338–353

12.

Gomes MB, Cobas RA (2009) Post-transplant diabetes mellitus. Diabetol Metab Syndr 1(1):14

13.

Kälble T, Alcarez A, Budde K et al (2009) Guidelines on renal transplantation. European Association of Urology (EAU), Arnhem

14.

Kasiske B, Eckhardt K (2009) KDIGO clinical practice guideline for the care of kidney transplant recipients. Am J Transplant 9 (Suppl 3):S1–S155

15.

Li QY, Li F, Sun JH et al (2009) Mechanisms of diabetes mellitus induced with FK506 in SD rats models. Immunopharmacol Immunotoxicol 31(4):675–681

16.

Webster A, Woodroffe RC, Taylor RS et al (2005) Tacrolimus versus cyclosporin as primary immunosuppression for kidney transplant recipients. Cochrane Database Syst Rev (Online) (4):CD003961

17.

Budde K, Geissler S, Hallebach G et al (2002) Prospective randomized pilot study of steroid withdrawal with mycophenolate mofetil in long-term cyclosporine-treated patients: 4-year follow-up. Transplant Proc 34(5):1703–1705

18.

Grinyo JM, Gil-Vernet S, Serón D et al (1997) Steroid withdrawal in mycophenolate mofetil-treated renal allograft recipients. Transplantation 63(11):1688–1690

19.

Offermann G, Schwarz A, Krause PH (1993) Long-term effects of steroid withdrawal in kidney transplantation. Transpl Int 6(5):290–292

20.

Opelz G, Döhler B, Laux G (2005) Long-term prospective study of steroid withdrawal in kidney and heart transplant recipients. Am J Transplant 5:720–728

21.

Pascual J, Hooff JP van, Salmela K et al (2006) Three-year observational follow-up of a multicenter, randomized trial on tacrolimus-based therapy with withdrawal of steroids or mycophenolate mofetil after renal transplant. Transplantation 82(1):55–61

22.

Pascual J, Zamora J, Galeano C et al (2009) Steroid avoidance or withdrawal for kidney transplant recipients. Cochrane Database Syst Rev (Online) (1):CD005632

23.

Rama I, Cruzado JM, Gil-Vernet S et al (2005) Steroids can be safely withdrawn from cyclosporine and mycophenolate mofetil-treated renal allograft recipients: long-term results. Transplantation 80(2):164–184

24.

Pascual J, Quereda C, Zamora J, Hernández D (2005) Updated metaanalysis of steroid withdrawal in renal transplant patients on calcineurin inhibitor and mycophenolate mofetil. Transplant Proc 37(9):3746–3748

25.

Cruzado JM, Bestard O, Grinyó JM (2009) New immunosuppressive protocols with the advent of novel biological drugs. Transplantation 88 (3 Suppl):S20–S23
Interessenkonflikt
Der korrespondierende Autor gibt an, dass kein Interessenkonflikt besteht.
About this article
Cite this article
Burgwinkel, P., Neumayer, HH. & Budde, K. Betreuung des Patienten auf der Warteliste und nach Transplantation. Diabetologe 6, 469–476 (2010). https://doi.org/10.1007/s11428-010-0566-y
Schlüsselwörter
Transplantationsvorbereitung

Immunsuppression

Warteliste

Patientenmanagement

Follow-up
Keywords
Preparation

Immunosuppression

Waiting list

Patient management

Follow-up