Abstract
We explored the impact of participating in a Virtual Internship (VI) computer-supported collaborative learning simulation, on high school students' (n = 43) development of knowledge and skills for critiquing the political media with which they engage. Second, we evaluated the effect of this intervention on students' self-efficacy for using specific media strategies to take political action. Finally, we explored the epistemic (knowledge-seeking) and non-epistemic aims that students set for themselves while participating within our VI, which was designed specifically to address students' epistemic cognition. Analyses of both the quantitative and qualitative data revealed that students: (1) evinced gains in knowledge about what "fracking" is and also knowledge about why it is a controversial topic; (2) evinced gains in self-efficacy for civic engagement—a key indicator to students' likelihood for acting; and (3) were able to understand the politicized nature of a social media post, and therefore reported wanting to pursue knowledge-seeking goals to understand both sides of the argument and the trustworthiness of the information sources. We discuss these results vis-à-vis the literature on epistemic games, which can help students develop the knowledge, skills, identity, and values of a profession.
Access options
Buy single article
Instant access to the full article PDF.
US$ 39.95
Tax calculation will be finalised during checkout.
References
Bagley, E., & Shaffer, D. W. (2009). When people get in the way: Promoting civic thinking through epistemic gameplay. International Journal of Gaming and Computer-Mediated Simulations, 1(1), 36–52.

Banaji, S., Buckingham, D., Zoonen, L., & Hirzalla, F. (2009). CivicWeb synthesis of results and policy outcomes. London: Institute of Education, University of London.

Bandura, A. (2006). Guide for constructing self-efficacy scales. In F. Pajares & T. C. Urdan (Eds.), Self-efficacy beliefs of adolescents (pp. 307–337). Greenwich, Connecticut: Information Age Publishing.

Blevins, B., LeCompte, K., & Wells, S. (2014). Citizenship education goes digital. The Journal of Social Studies Research, 38(1), 33–44.

Brown, A. L. (1992). Design experiments. Theoretical and methodological challenges in creating interventions. Journal of the Learning Sciences., 2(2), 141–178.

Caulfield, Mike, "Web Literacy for Student Fact-Checkers" (2017).Textbooks. 5. https://digitalcommons.liberty.edu/textbooks/5

Charmaz, K. (1995). The search for meanings—grounded theory. In J. A. Smith, R. Harre, & L. Van Langenhove (Eds.), Rethinking Methods in Psychology (pp. 27–49). London: Sage Publications.

Chinn, C. A., Buckland, L. A., & Samarapungavan, A. (2011). Expanding the dimensions of epistemic cognition: Arguments from philosophy and psychology. Educational Psychologist, 46(3), 141–167.

Chinn, C. A., Rinehart, R. W., & Buckland, L. A. (2014). Epistemic cognition and evaluating information: Applying the AIR model of epistemic cognition. In D. N. Rapp & J. L. G. Braasch (Eds.), Processing inaccurate information: Theoretical and applied perspectives from cognitive science and the educational sciences (pp. 425–453). Cambridge, MA: MIT Press.

Creswell, J. W. (2008). Educational research: Planning, conducting, and evaluatingquantitative and qualitative research (3rd ed). NJ: Pearson Education.

Dede, C. (2004). If design-based research is the answer, what is the question? Journal of the Learning Sciences, 13(1), 105–114.

Flanagin, A. J., & Metzger, M. J. (2007). The role of site features, user attributes, and information verification behaviors on the perceived credibility of web-based information. New media & society, 9(2), 319–342.

Fogg, B. J. (2003, April). Prominence-interpretation theory: Explaining how people assess credibility online. In CHI'03 extended abstracts on human factors in computing systems (pp. 722–723). ACM.

Gage, N. L. (1991). The obviousness of social and educational research results. Educational Researcher, 20(1), 10–16.

Glaser, B. G., & Strauss, A. L. (1967). The discovery of grounded theory: Strategies for qualitative research. Chicago, IL: Aldine Publishing Company.

Gould, J. (2011). Guardian of democracy: The civic mission of schools. Philadelphia, PA: Annenberg Public Policy Center of the University of Pennsylvania.

Hofer, B. K. (2016). Epistemic cognition as a psychological construct. In J. A. Greene, W. A. Sandoval, & I. Bråten (Eds.), Handbook of Epistemic Cognition (pp. 19–38). New York, NY, USA: Routledge.

Kahne, J., & Bowyer, B. (2017). Educating for democracy in a partisan age: Confronting the challenges of motivated reasoning and misinformation. American Educational Research Journal, 54(1), 3–34.

Kahne, J., Middaugh, E., & Allen, D. (2014). Youth, new media, and the rise of participatory politics. Youth, New Media and Citizenship. Chicago, IL: MacArthur Foundation.

Kelly, T. E. (1986). Discussing controversial issues: Four perspectives on the teacher's role. Theory & Research in Social Education, 14(2), 113–138.

Lave, J., & Wenger, E. (1991). Situated learning: Legitimate peripheral participation. Cambridge, UK: Cambridge University Press.

LeCompte, K., Moore, B., & Blevins, B. (2011). The impact of iCivics on students' core civic knowledge. Research in the Schools, 18(2), 58–74.

Levy, B. L. (2011). Fostering cautious political efficacy through civic advocacy projects: A mixed methods case study of an innovative high school class. Theory & Research in Social Education, 39(2), 238–277.

Metzger, M. J., Flanagin, A. J., & Medders, R. B. (2010). Social and heuristic approaches to credibility evaluation online. Journal of communication, 60(3), 413–439.

Nash, P., & Shaffer, D. W. (2013). Epistemic trajectories: Mentoring in a game design practicum. Instructional Science, 41(4), 745–771.

Parker, W. C., & Lo, J. C. (2016). Reinventing the high school government course: Rigor, simulations, and learning from text. Democracy and Education, 24(1), 6.

Parker, W. C., Valencia, S. W., & Lo, J. C. (2017). Teaching for deeper political learning: a design experiment. Journal of Curriculum Studies, 50, 1–26.

Parker, W. C., Mosborg, S., Bransford, J. D., Vye, N. J., Wilkerson, J., & Abbott, R. (2011). Rethinking advanced high school coursework: Tackling the depth/breadth tension in the AP US Government and Politics course. Journal of Curriculum Studies, 43(4), 533–559.

Parker, W., Lo, J., Yeo, A. J., Valencia, S. W., Nguyen, D., Abbott, R. D., & Vye, N. J. (2013). Beyond breadth-speed-test: Toward deeper knowing and engagement in an Advanced Placement course. American Educational Research Journal, 50(6), 1424–1459.

Poole, K., Berson, M., & Levine, P. (2010). On becoming a legislative aide: enhancing civic engagement through a digital simulation. Action in Teacher Education, 32(4), 70–82.

Raphael, C., Bachen, C., Lynn, K. M., Baldwin-Philippi, J., & McKee, K. A. (2010). Games for civic learning: A conceptual framework and agenda for research and design. Games and Culture, 5(2), 199–235.

Rich, M. & Kavanagh, J. (2018) Truth decay: A threat to policymaking and democracy. Santa Monica, CA: RAND Corporation. https://www.rand.org/pubs/research_briefs/RB10002.html.

Robb, M. B. (2017). News and America's kids: How young people perceive and are impacted by the news. San Francisco, CA, USA: Common Sense.

Sandoval, W. A. (2016). Disciplinary insights into the study of epistemic cognition. In J. A. Greene, W. A. Sandoval, & I. Bråten (Eds.), Handbook of Epistemic Cognition (pp. 184–219). New York, NY, USA: Routledge.

Shaffer, D. W. (2006a). How computer games help children learn. New York, NY: Palgrave MacMillan.

Shaffer, D. W. (2006b). Epistemic frames for epistemic games. Computers & education, 46(3), 223–234.

Stoddard, J. (2014). The need for media education in democratic education. Democracy & Education 22(1). https://democracyeducationjournal.org/home/vol22/iss1/4.

Stoddard, J., Banks, A., Nemacheck, C., and Wenska, L. (2016). The challenges of gaming for democratic education: the case of iCivics. Democracy & Education, 24 (2), Article 2. https://democracyeducationjournal.org/home/vol24/iss2/2.

Stoddard, J., & Rodriguez, K. (2019). Using iterative design to improve student engagement and learning in media and democratic education in an online simulation. In B. Rubin, E. Freedman, & J. Kim (Eds.), Design research in social studies education. New York: Routledge.

Wineburg, S., McGrew, S., Breakstone, J., & Ortega, T. (2016). Evaluating information: The cornerstone of civic online reasoning. Stanford Digital Repository, 8, 2018.

Wright-Maley, C. (2015). Beyond the "babel problem": Designing simulations for social studies. Journal of Social Studies Research, 39(2), 63–77.
Funding
This work was supported by a grant from the Spencer Foundation's New Civics Initiative (#201600081), which was awarded to Jeremy D. Stoddard (PI). All opinions, findings, conclusions, or recommendations expressed here are those of the authors and do not necessarily reflect the views of the Spencer Foundation.
Ethics declarations
Conflict of interest
The authors declare that they have no conflicts of interest.
Additional information
Publisher's Note
Springer Nature remains neutral with regard to jurisdictional claims in published maps and institutional affiliations.
Appendices
APPENDIX A: SURVEY ITEMS
Pre-Intervention Survey and Post-Intervention Survey
Self-Efficacy for Civic Engagement:
Prompt: If you had to do the following tasks RIGHT NOW, how confident are you that you could do it? Scale of 1 = Not at all Confident to 6 = Completely Confident.
Participate in an INFORMED discussion of political issues

Construct good arguments about political issues

Begin a discussion regarding a controversial political issue with someone who disagrees with me.

Identify hidden political messages in advertising

Identify hidden political messages in journalism

Persuade someone who disagrees with me to REACH CONCENSUS on a controversial issue

Do something to get local officials to address a problem

Use social media to effectively communicate about controversial political issues.

Evaluate the quality of different internet sources of political information

Take action to address a local policy or social issue
Knowledge of Fracking (2 open-ended items):
Prompt 1: What is the process of hydraulic fracturing or "fracking"? Please describe with as much detail as possible.
Scoring Guide:
1 = Fails to convey any specific understanding of the technologies used (e.g., horizontal drilling, high-pressure water, chemicals), to identify the specific product (natural gas) or the nature of the process (fracturing rocks to release the shale gas inside). Also makes inaccurate assertions.
2 = Conveys understanding that the purpose of fracking is to generate natural gas. Also gives vague/simplistic but broadly accurate descriptions of the basic process.
3 = Conveys a broad understanding of most of the products, processes, and technologies involved in fracking.
4 = Conveys a systematic understanding of the various products, processes, and technologies involved in fracking, and how they play out sequentially.
Prompt 2: Why is the use of the fracking process considered a controversial public policy issue in the US? Please be as specific as possible in your answer. Why do people disagree about whether or not we should use the fracking process?
Scoring Guide:
1 = Does not convey accurate knowledge of either the benefits or costs associated with fracking; does not indicate an understanding of how these benefits and costs conflict with each other (environmental protection vs. economic growth); does not give general or specific examples of the benefits/costs associated with fracking; and makes vague or incorrect assertions that indicate confusion about specifics.
2 = Identifies the benefits of fracking, but not the costs, or vice-versa; and gives general (fracking raises environmental concerns) rather than specific (fracking leads to water pollution) but accurate examples of benefits and/or costs. OR gives a specific example of benefits but not costs, or vice-versa.
3 = Identifies both benefits and costs of fracking; and gives general examples of benefits and/or costs.
4 = Identifies both benefits and costs of fracking; gives specific examples of both costs and benefits.
Epistemic Cognition (Epistemic Aims – two items):
Analyze the source provided below and then answer the following questions.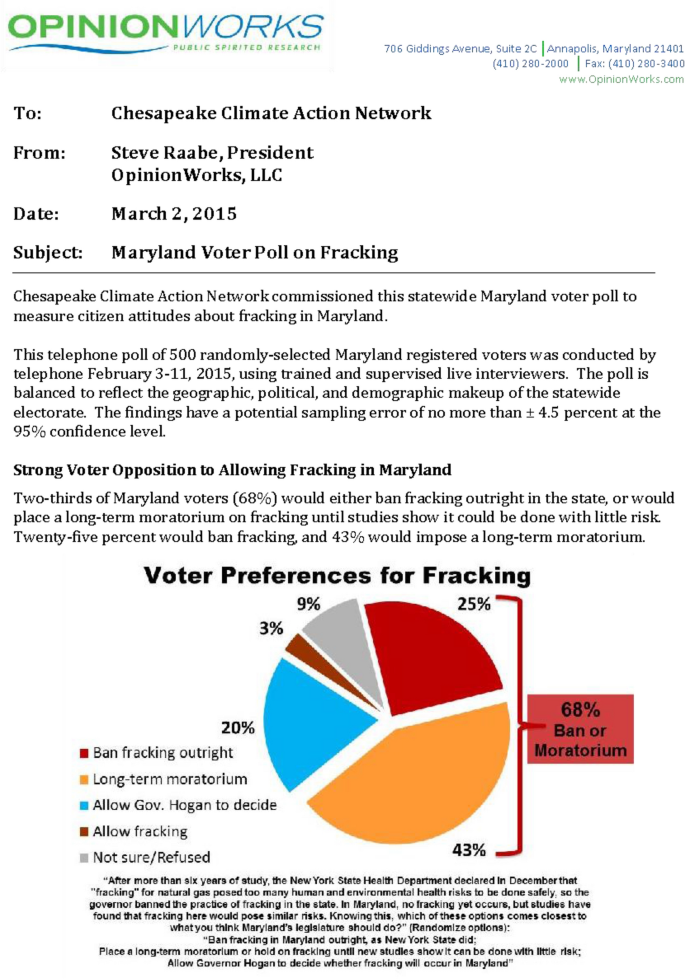 Ranking Prompt: If you came across this memo while you were on social media (e.g., Facebook), what would you be most likely to do next? Please drag and drop the items listed below to rank them from top (MOST likely to do) to bottom (LEAST likely to do).
Forced Choice Ranking Options:
Look for more information about the polling agency

Learn more about the topic of fracking

Find out more information about the recipient of the memo

Do nothing with it and move on to something else

Re-Post the memo on social media

Look for multiple polling results concerning this topic
Open-ended Prompt: For the top TWO (2) things that you listed in the previous question, please explain WHY you might be inclined to do those things.
About this article
Cite this article
Chen, J.A., Stoddard, J.D. A virtual internship to prepare high school students for civic and political action. Education Tech Research Dev 68, 3449–3470 (2020). https://doi.org/10.1007/s11423-020-09847-5
Accepted:

Published:

Issue Date:
Keywords
Epistemic cognition

Self-efficacy

Epistemic games

Democratic education

Civic engagement