Abstract
Although research emphasizes the importance of integrating technology into the curriculum, the use of technology can only be effective if teachers themselves possess the expertise to use technology in a meaningful way in the classroom. The aim of this study was to assist Egyptian teachers in developing teaching and learning through the application of a particular digital technology. Students were encouraged to work through the process of producing their own digital stories using MS Photo Story, while being introduced to desktop production and editing tools. They also presented, published and shared their own stories with other students in the class. Quantitative and qualitative instruments, including digital story evaluation rubric, integration of technology observation instruments and interviews for evaluating the effectiveness of digital storytelling into learning were implemented to examine the extent to which students were engaged in authentic learning tasks using digital storytelling. The findings from the analysis of students-produced stories revealed that overall, students did well in their projects and their stories met many of the pedagogical and technical attributes of digital stories. The findings from classroom observations and interviews revealed that despite problems observed and reported by teachers, they believed that the digital storytelling projects could increase students' understanding of curricular content and they were willing to transform their pedagogy and curriculum to include digital storytelling.
This is a preview of subscription content, log in to check access.
Access options
Buy single article
Instant access to the full article PDF.
US$ 39.95
Price includes VAT for USA
Subscribe to journal
Immediate online access to all issues from 2019. Subscription will auto renew annually.
US$ 99
This is the net price. Taxes to be calculated in checkout.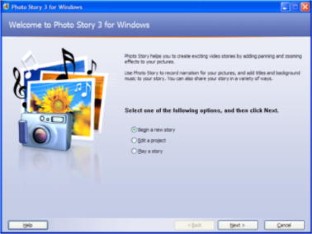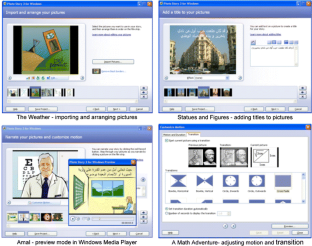 References
Allen, D., & Tanner, K. (2006). Rubrics: Tools for making learning goals and evaluation criteria explicit for both teachers and learners. CBE—Life Sciences Education, 5, 197–203.

Barrett, H. (2006). Researching and evaluating digital storytelling as a deep learning tool. In C. Crawford, et al. (Eds.), Proceedings of Society for Information Technology and Teacher Education International Conference 2006 (pp. 647–654). Chesapeake, VA: AACE.

Bruner, J. (1990). Acts of meaning. Cambridge, MA: Harvard University Press.

Combs, A., & Beach, D. (1994). Stories and storytelling: Personalizing the social studies. The Reading Teacher, 47, 464–471.

Dexter, S., Anderson, R., & Becker, H. (1999). Teachers' views of computers as catalysts for changes in their teaching practice. Journal of Research on Computing in Education, 31(3), 221–239.

Dorner, R., Grimm, P., & Abawi, D. (2002). Synergies between interactive training simulations and digital storytelling: a component-based framework. Computers & Graphics, 26, 45–55.

Duffy, M., & Cunningham, J. (1996). Constructivism: Implications for the design and delivery of instruction. In D. H. Jonassen (Ed.), Educational communications and technology (pp. 170–199). New York: Simon & Schuster Macmillan.

Earle, R. S. (2002). The integration of instructional technology into public education: Promises and challenges. ET Magazine, 42(1), 5–13. http://bookstoread.com/etp/earle.pdf. Retrieved 11 January 2007.

Gils, F. (2005). Potential applications of digital storytelling in education. In 3rd Twente Student Conference on IT, University of Twente, Faculty of Electrical Engineering, Mathematics and Computer Science, Enschede, February 17–18.

Griest, G. (1996). Computer education as an obstacle to integration and Internet working. Learning and Leading with Technology, 24(8), 59–63.

Harris, J. (2005). Our agenda for technology integration: It's time to choose. Contemporary Issues in Technology and Teacher Education, 5(2). http://www.citejournal.org/vol5/iss2/editorial/article1.cfm. Retrieved 27 February 2007.

Herrington, J., Oliver, R., & Reeves, C. (2003). Patterns of engagement in authentic online learning environments. Australian Journal of Educational Technology, 19(1), 59–71.

Hoffman, B. (1997). Integrating technology into school. Education Digest, 62(5), 51–55.

ISTE (International Society for Technology in Education). (2003). National educational technology standards. http://www.iste.org. Retrieved 15 March 2006.

Jacobsen, M. (2001). Building different bridges: Technology integration, engaged student learning, and new approaches to professional development. Paper presented at AERA 2001: What We Know and How We Know It, the 82nd Annual Meeting of the American Educational Research Association, Seattle, WA, April 10–14.

Jonassen, D. H. (2003). Designing research-based instruction for story problems. Educational Psychology Review, 15(3), 267–296.

Jonassen, D. H., & Carr, C. (2000). Mindtools: Affording multiple knowledge representations in learning. In S. P. Lajoie (Ed.), Computers as cognitive tools, Vol. 2: No more walls (pp. 165–196). Mahwah, NJ: Lawrence Erlbaum Associates.

Jonassen, D.H., & Hernandez-Serrano, J. (2002). Case-based reasoning and instructional design using stories to support problem solving. Educational Technology Research and Development, 50(2), 65–77.

Jonassen, D., Peck, K., & Wilson, B. (1999). Learning with technology: A constructivist perspective. Upper Saddle River, NJ: Prentice Hall.

Jonassen, H., Wilson, G., Wang, S., & Grabinger, S. (1993). Constructivist uses of expert systems to support learning. Journal of Computer-Based Instruction, 20(3), 86–94.

Kafai, B., Ching, C., & Marshall, S. (1997). Children as designers of educational multimedia software. Computers & Education, 29(2–3), 117–126.

Lim, P., & Tay, Y. (2003). Information and communication technologies (ICT) in an elementary school: Students' engagement in higher-order thinking. Journal of Educational Multimedia and Hypermedia, 12(4), 425–451.

Lim, P., Nonis, D., & Hedberg, J. (2006). Gaming in a 3D multiuser virtual environment: Engaging students in science lessons. British Journal of Educational Technology, 37(2), 211–231.

Lynch, G., & Fleming, D. (2007) Innovation through design: A constructivist approach to learning. LAB 3000, RMIT University. http://lab.3000.com.au/research/research/index.jsp. Retrieved 5 March 2007.

Meadows, D. (2003). Digital storytelling: Research-based practice in new media. Visual Communication, 2(2), 189–193.

Mergendollar, J. (1997). Technology and learning: The research. Education Digest, 62(8), 12–15.

Mertler, A. (2001). Designing scoring rubrics for your classroom. Practical Assessment, Research & Evaluation, 7(25). http://PAREonline.net/getvn.asp?v=7&n=25. Retrieved 4 April 2007.

Moskal, M. (2003). Recommendations for developing classroom performance assessments and scoring rubrics. Practical assessment. Research & Evaluation, 8(14). http://PAREonline.net/getvn.asp?v=8&n=14. Retrieved 4 April 2007.

Nanjappa, A., & Grant, M. (2003). Constructing on constructivism: The role of technology. Electronic Journal for the integration of Technology in Education, 2(1). http://ejite.isu.edu/Volume2No1/nanjappa.htm. Retrieved 11 January 2007.

Office of Technology Assessment. (1995). Teachers and technology: Making the connection. Report Summary, U.S. Congress, Washington, DC: U.S. Government Printing Office. OTA-EHR-616.

Painter, R. (2001). Issues in the observation and evaluation of technology integration in K-12 classrooms. Journal of Computing in Teacher Education, 17(4), 21–25.

Papadimitriou, C. (2003). MythematiCS: In praise of storytelling in the teaching of CS and Math. In The International Conference on CS Education, ITICSE, Thessaloniki, Greece, July 2.

Pedersen, E. (1995). Storytelling and the art of teaching. FORUM, 33(1). http://exchanges.state.gov/forum. Retrieved 17 February 2008.

Pritchard, A. (2004). Introducing new students to ICT: Giving a purpose to it all. Active Learning in Higher Education, 5(3), 248–262.

Rakes, G., & Casey, H. (2002). An analysis of teacher concerns toward instructional technology. International Journal of Educational Technology, 3(1). http://www.ed.uiuc.edu/ijet/v3n1/v3n1articles.html. Retrieved 2 March 2007.

Richards, T. (1998). Infusing technology and literacy into the undergraduate teacher education curriculum through the use of electronic portfolios. T.H.E. Journal, 25(9), 46–50.

Robin, B. (2005). Educational uses of digital storytelling. Main directory for the educational uses of digital storytelling. Instructional technology Program. University of Huston. http://www.coe.uh.edu/digital-storytelling/default.htm. Retrieved 12 February 2007.

Robin, B., & Pierson, M. (2005). A multilevel approach to using digital storytelling in the classroom. Digital Storytelling Workshop, SITE 2005, University of Houston. http://www.coe.uh.edu/digital-storytelling/course/SITE2005. Retrieved 12 February 2007.

Roe, D., Stoodt, D., & Burns, C. (1998). Secondary school literacy instruction: The content areas. New York, NY: Houghton Mifflin Company.

Sadik, A. (2006). From national challenges to a global community: establishing and implementing a low-cost learning object repository for Egyptian teachers. Paper presented at the 2nd International Open & Distance Learning Symposium, 13–15 September, Anadolu University, Turkey.

Schiro, M. (2004). Oral storytelling and teaching mathematics. Thousand Oaks, CA: SAGE Publications.

Schofield, J. (1995). Computers and classroom culture. Cambridge, NY: Cambridge University Press.

SERVE. (1996). Technology infrastructure in schools. Hot topic publication for the U.S. Department of Education, Office of Educational Research and Improvement. Tallahassee, FL: SERVE.

Sheingold, K., & Hadley, M. (1990). Accomplished teachers: Integrating computers into classroom practice. New York: Center for Technology in Education, Bank Street College.

Spivey, N. (1997). The constructivist metaphor: Reading, writing, and the making of meaning. New York: Academic Press.

Stake, E. (1995). The art of case study research. Thousand Oaks, CA: Sage.

Standley, M. (2003). Digital storytelling using new technology and the power of stories to help our students learn—and teach. Cable in the Classroom. http://www.ciconline.org/home. Retrieved 5 December 2006.

Strommen, E., & Lincoln, B. (1992). Constructivism, technology, and the future of classroom learning. Education and Urban Society, 24, 466–467.

The Digital Storytelling Association. (2002). The center for digital storytelling. http://www.dsaweb.org. Retrieved 18 February 2007.

Trilling, B., & Hood, P. (1999). Learning, technology, and education reform in the knowledge age or "We're Wired, Webbed, and Windowed, Now What?" Educational Technology, 39(3), 5–18.

Tsou, W., Wang, W., & Tzeng, Y. (2006). Applying a multimedia storytelling website in foreign language learning. Computers & Education, 47, 17–28.

Tyner, K. (1998). Literacy in a digital world. Mahwah, NJ: Lawrence Erlbaum.

WestEd. (2002). Preparing tomorrow's teachers to use technology (PT3), Integration of Technology Observation Instrument grant. Arizona State University West. http://www.west.asu.edu/pt3. Retrieved 5 March 2006.

Wheatley, G. (1991). Constructivist perspectives on science and mathematics learning. Science Education, 75(1), 9–21.
About this article
Cite this article
Sadik, A. Digital storytelling: a meaningful technology-integrated approach for engaged student learning. Education Tech Research Dev 56, 487–506 (2008). https://doi.org/10.1007/s11423-008-9091-8
Keywords
Digital storytelling

Engaged learning

Photo story

Technology integration