Abstract
As part of a series of investigations in which we explore the integration of verbal and nonverbal aspects of communication into a dialectical, sense-constitutive unit during science lectures, this study adapts the notions of catchments (i.e., repetitions of essential features of the gesture-speech dialectic) and growth points (i.e., moments in which ideas in the form of a gesture-speech dialectic are born) to analyze, from a multimodal communicative perspective, the articulation and development of scientific concepts in the course of several consecutive lessons dealing with the circulatory system. The presence of catchments and the identification of growth points within and across lessons allow us to understand how scientific concepts are instantiated (i.e., taught) in and during science lectures. The results of our analysis make evident the dialectical relations between the various semiotic resources that are integrated into the communicative unit, helping us elucidate teaching of scientific concepts as a process, a drama in several acts, that unfolds in time and across consecutive lectures.
This is a preview of subscription content, log in to check access.
Access options
Buy single article
Instant access to the full article PDF.
US$ 39.95
Price includes VAT for USA
Subscribe to journal
Immediate online access to all issues from 2019. Subscription will auto renew annually.
US$ 99
This is the net price. Taxes to be calculated in checkout.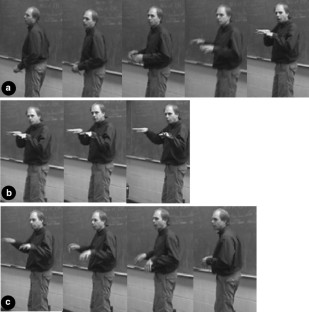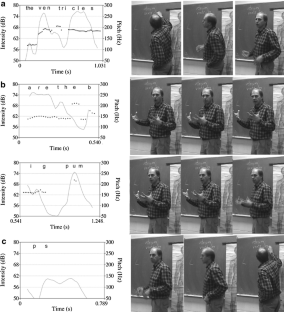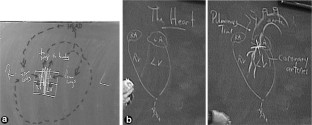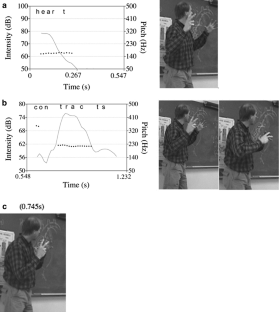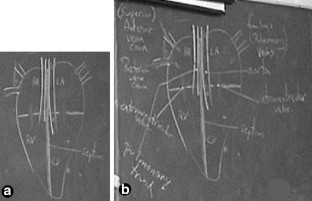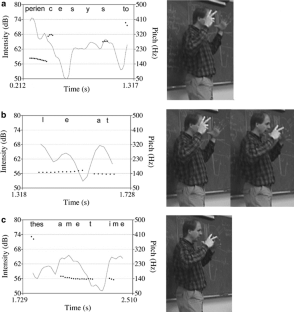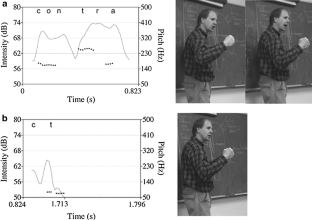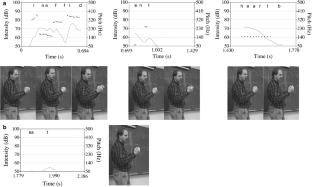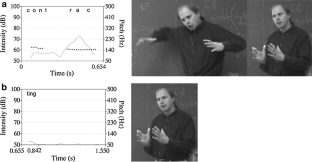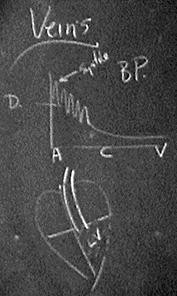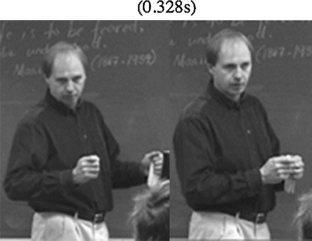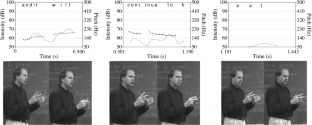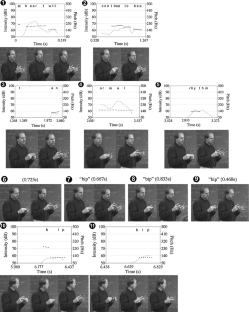 References
Aubusson, P. J., Harrison, A. G., & Ritchie, S. M. (Eds.). (2006). Metaphor and analogy in science education. Dordrecht: Springer. https://doi.org/10.1007/1-4020-3830-5.

Deleuze, G. (1968). Différence et répétition [Difference and repetition]. Paris: Presses Universitaires de France.

El'konin, B. D. (1994). Vvedenie v psixologiju razvitija: b tradicii kul'turno-istoričeskoj teorii L. S. Vygotskogo [Introduction to the psychology of development: in the tradition of the cultural-historical theory of L. S. Vygotsky]. Moscow: Trivola.

Friesen, N. (2011). The lecture as a transmedial pedagogical form. Educational Researcher,40(3), 95–102. https://doi.org/10.3102/0013189X11404603.

Friesen, N., & Roth, W.-M. (2014). The anatomy lecture then and now: A Foucauldian analysis. Educational Philosophy and Theory,46, 1111–1129. https://doi.org/10.1080/00131857.2013.796872.

Iverson, J. M., & Goldin-Meadow, S. (2005). Gesture paves the way for language development. Psychological Science,16, 367–371. https://doi.org/10.1111/j.0956-7976.2005.01542.x.

Kress, G., Jewitt, C., Ogborn, J., & Tsatsarelis, C. (2001). Multimodal teaching and learning: The rhetorics of the science classroom. London: Continuum. DOI.

Kress, G. & Van Leeuwen, T. (1996/2006). Reading images: The grammar of visual design. New York: Routledge.

Leont'ev, A. A. (1969/1971). Jazyk, rec', recevaja dejatel'nost'. Moscow, Russia: Prosveščenje (We checked our translation with the German one, Sprache, Sprechen, Sprechtätigkeit, C. Heeschen, Trans. Stuttgart: Kohlhammer, 1971).

Leont'ev, A. N. (1978). Activity, consciousness and personality. Englewood Cliffs, NJ: Prentice Hall.

McNeill, D. (1985). Language viewed as action. In J. V. Wertsch (Ed.), Culture, communication, and cognition: Vygotskian perspectives (pp. 259–270). Cambridge: Cambridge University Press.

McNeill, D. (2002). Gesture and language dialectic. Acta Linguistica Hafniensia,34, 7–37. https://doi.org/10.1080/03740463.2002.10414607.

McNeill, D. (2005). Gesture and thought. Chicago: University of Chicago Press.

Merleau-Ponty, M. (1945). Phénoménologie de la perception [Phenomenology of perception]. Paris: Gallimard.

Pozzer-Ardenghi, L., & Roth, W.-M. (2007). On performing concepts during science lectures. Science Education,91(1), 96–114. https://doi.org/10.1002/sce.20172.

Pozzer-Ardenghi, L., & Roth, W.-M. (2008). Catchments, growth points, and the iterability of signs in classroom communication. Semiotica,172(1/4), 389–409. https://doi.org/10.1515/SEMI.2008.105.

Roth, W.-M. (2000). From gesture to scientific language. Journal of Pragmatics,32, 1683–1714. https://doi.org/10.1016/S0378-2166(99)00115-0.

Roth, W.-M. (2001). Gestures: Their role in teaching and learning. Review of Educational Research,71, 365–392. https://doi.org/10.3102/00346543071003365.

Roth, W.-M. (2014). Science language Wanted Alive: Through the dialectical/dialogical lens of Vygotsky and the Bakhtin circle. Journal of Research in Science Teaching,51, 1049–1083. https://doi.org/10.1002/tea.21158.

Roth, W.-M., & Bowen, G. M. (1999). Decalages in talk and gesture: Visual and verbal semiotics of ecology lectures. Linguistics & Education,10, 335–358. https://doi.org/10.1016/S0898-5898(99)00012-1.

Roth, W.-M., & Friesen, N. (2014). History and the relationship between scientific and pedagogical knowledge: Anatomy lectures then and now. Journal of Curriculum Studies,46, 180–200. https://doi.org/10.1080/00220272.2013.773597.

Roth, W.-M., & Pozzer-Ardenghi, L. (2006). Tracking situated, distributed, and embodied communication in real time. In M. A. Vanchevsky (Ed.), Focus on cognitive psychology research (pp. 237–261). Hauppauge, NY: Nova Science.

Schütz, A. (1932). Der sinnhafte Aufbau der sozialen Welt [The phenomenology of the social world]. Vienna: Julius Springer.

Unsworth, L. (2001). Teaching multiliteracies across the curriculum. Buckingham: Open University Press.

Vološinov, V. N. (1973). Marxism and the philosophy of language. New York: Seminar Press.

Vygotskij, L. S. (1984). Sobranie sočinenij tom 6 [Collected works vol. 6]. Moscow: Pedagogika.

Vygotskij, L. S. (2001). Lekcii pop pedologgii [Lectures on pedology]. Iževsk: Udmurtskij Universitet.

Vygotskij, L. S. (2005). Psixologija razvitija čeloveka [Psychology of human development]. Moscow: Eksmo (We checked our translation of the chapter on thinking and speech with the German, Denken und Sprechen, Munich, German: Beltz, 2002).
Acknowledgements
The research project from which this article derives was funded by a grant from the Social Sciences and Humanities Research Council of Canada to Wolff-Michael Roth. We thank the students for their participation in this project, and we would like to express our gratitude especially to Mr. Burl Jantzen, for his collaboration and interest in this project. We thank Diego M. Ardenghi for helping us with the videotaping and subsequent transcribing of the videotapes. We thank reviewers and journal editors for their insightful comments on earlier versions of this manuscript, which helped us improve the article.
Additional information
Lead Editor: M. J. Reiss.
About this article
Cite this article
Pozzer, L., Roth, W. A cultural-historical perspective on the multimodal development of concepts in science lectures. Cult Stud of Sci Educ 15, 31–70 (2020). https://doi.org/10.1007/s11422-019-09910-5
Received:

Accepted:

Published:

Issue Date:
Keywords
Multimodality

Gestures

Dialectics

Cultural-historical activity theory

Speech activity