Abstract
In this article I present a study on learners' conceptions in cosmology by situating the results in the context of broader historical and sociocultural themes. Participants were community college students in California from non-dominant cultural and linguistic backgrounds finishing their first semester of astronomy. Data were collected through a drawing activity and card sort given during clinical-style interviews. This type of work is typically done from the perspective of conceptual change theory, using drawings to reveal student "misconceptions." I argue that in analyzing this kind of data, we need to come from the perspective that students are competent, and put their conceptions in context. I begin by presenting traditional frameworks for evaluating and describing learning, all of which rely on an outdated "banking" or "transmission" model of learning that puts an over-emphasis on the performance and attributes of individuals. Not only do these theories provide an incomplete picture of what learning looks like, they create and reify unnecessary divides between "scientific" and "unscientific" that can contribute to student alienation from the world of science. To illustrate this, I present my own results as a window into the logic of learners' assumptions within a sociocultural context, and suggest ways to support their learning trajectories, rather than figuring out how to unlearn their misconceptions. Through this analysis, I hope to show how taking student conceptions out of sociocultural context can potentially exclude students from non-dominant cultural and linguistic backgrounds from science.
This is a preview of subscription content, log in to check access.
Access options
Buy single article
Instant access to the full article PDF.
US$ 39.95
Tax calculation will be finalised during checkout.
Subscribe to journal
Immediate online access to all issues from 2019. Subscription will auto renew annually.
US$ 79
Tax calculation will be finalised during checkout.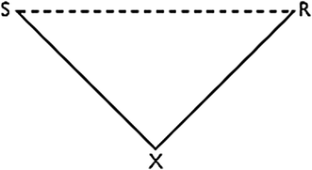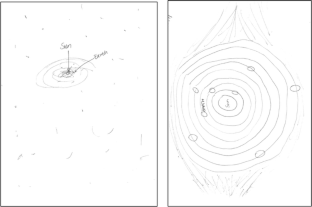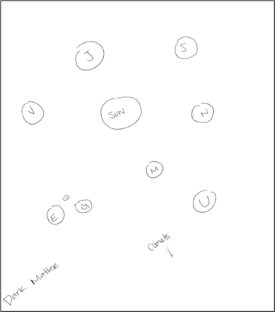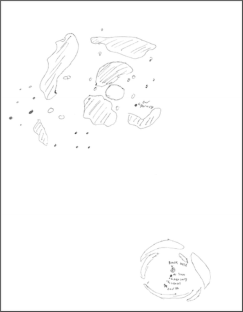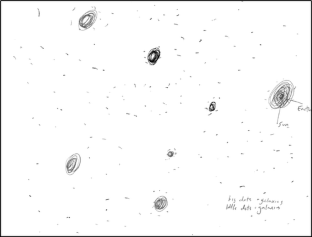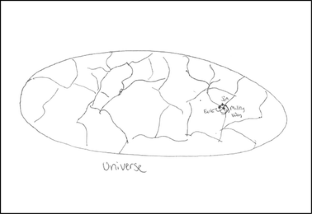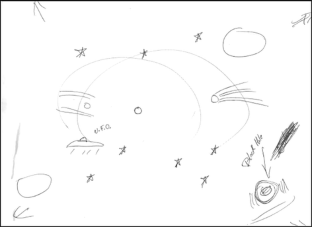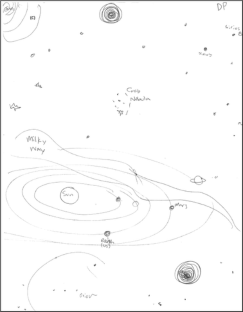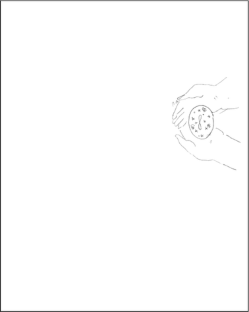 References
Barton, A. C. (1998). Feminist science education. New York: Teachers College Press.

Bourdieu, P. (1993). The field of cultural production: Essays on art and literature. New York: Columbia University Press.

Bransford, J. D., Brown, A. L., & Cocking, R. R. (2000). How People Learn: Brain, Mind, Experience, and School: Expanded Edition. Washington DC: National Academy Press.

Coble, K. A., Cochran, G., Larrieu, D., Bailey, J., Sanchez, R., Cominsky, L., and McLin, K. (2010). Probing student understanding of cosmology. In American Astronomical Society Meeting Abstracts #215, volume 42 of Bulletin of the American Astronomical Society. Bibliographic code: 2010AAS...21546614C.

Darder, A. (1991). Culture and power in the classroom: A critical foundation for bicultural education. Greenwood Publishing Group.

diSessa, A. (1983). Phenomenology and the Evolution of Intuition, chapter 2. Mahwah: Lawrence Erlbaum Associates.

Freire, P. (1993). Pedagogy of the Oppressed. New York: Continuum.

Gutiérrez, K. D., & Rogoff, B. (2003). Cultural ways of learning: Individual traits or repertoires of practice. Educational Researcher, 32(5), 19–25. doi:10.3102/0013189X032005019.

Haney, W., Russell, M., Gulek, C., & Fierros, E. (1998). Drawing on education: Using student drawings to promote middle school improvement. Schools in the Middle, 7(3), 38–43. ISSN: ISSN-0276-4482, ERIC Number: EJ561666.

Hogan, K., & Fisherkeller, J. (1996). Representing students' thinking about nutrient cycling in ecosystems: Bidimensional coding of a complex topic. Journal of Research in Science Teaching, 33(9), 941–970. doi:10.1002/(SICI)1098-2736(199611)33:9<941::AID-TEA1>3.0.CO;2-V.

Ladson-Billings, G. (2006). From the achievement gap to the education debt: Understanding achievement in US schools. Educational researcher, 35(7), 3–12. doi:10.3102/0013189X035007003.

Lave, J., & Wenger, E. (1991). Situated learning. New York: Cambridge University Press.

Lemke, J. L. (1990). Talking Science: Language Learning and Values. Language and Educational Processes. Westport: Ablex Publishing.

Lemke, J. L. (2001). Articulating communities: Sociocultural perspectives on science education. Journal of Research in Science Teaching, 38(3), 296–316. doi:10.1002/1098-2736(200103)38:3<296::AID-TEA1007>3.0.CO;2-R.

Moschkovich, J. N. (2006). Using video to document mathematical activity among bilingual/multilingual learners. In International psychology of mathematics education meeting in Prague. Multilingual Mathematics Classrooms Group.

Moschkovich, J. N. (2007). Beyond words to mathematical content: Assessing English learners in the mathematics classroom. In A. H. Schoenfeld (Ed.), Assessing mathematical proficiency (Chapter 20 (pp. 345–352). New York: Cambridge University Press.

Moschkovich, J. (2013). Principles and guidelines for equitable mathematics teaching practices and materials for english language learners. Journal of Urban Mathematics Education, 6(1), 45–57. ISSN: EISSN-2151-2612, ERIC Number: EJ1085793.

NGSS Lead States. (2013). Next generation science standards: For States, By States. Washington, DC: The National Academies Press.

Palen, S., & Proctor, A. (2006). Astronomy in the K–8 core curriculum: A survey of state requirements nationwide. Astronomy Education Review, 5(1), 23–35. doi:10.3847/AER2006002.

Panagiotaki, G., Nobes, G., & Potton, A. (2009). Mental models and other misconceptions in children's understanding of the earth. Journal of Experimental Child Psychology, 104(1), 52–67. doi:10.1016/j.jecp.2008.10.003.

Piaget, J., & Inhelder, B. (1969). The Psychology of the Child. New York: Basic Books.

Primack, J. R., & Abrams, N. E. (2006). The view from the center of the Universe: Discovering our extraordinary place in the cosmos. New York: Riverhead Books.

Richardson, T., & Villenas, S. (2000). "Other" encounters: Dances with whiteness in multicultural education. Educational Theory, 50(2), 255–273. doi:10.1111/j.1741-5446.2000.00255.x.

Schneps, M. H., & Sadler, P. M. (1988). A private universe. Santa Monica: Pyramid Films.

Skinner, B. F. (1953). Science and human behavior. New York: Simon and Schuster.

Smith, J. P., diSessa, A. A., & Roschelle, J. (1994). Misconceptions reconceived: A constructivist analysis of knowledge in transition. The journal of the learning sciences, 3(2), 115–163. doi:10.1207/s15327809jls0302_1.

Stoddart, T., Pinal, A., Latzke, M., & Canaday, D. (2002). Integrating inquiry science and language development for english language learners. Journal of Research in Science Teaching, 39(8), 664–687. doi:10.1002/tea.10040.

Strike, K. A., & Posner, G. J. (1985). A conceptual change view of learning and understanding. In L. H. T. West & A. L. Pines (Eds.), Cognitive structure and conceptual change (pp. 211–231). New York: Academic Press.

Vosniadou, S., & Brewer, W. F. (1992). Mental models of the earth: A study of conceptual change in childhood. Cognitive Psychology, 24, 535–585. doi:10.1016/0010-0285(92)90018-W.

Vygotsky, L. (1978). Mind in society: The development of higher psychological processes. Cambridge: Harvard University Press.

Warren, B., Ballenger, C., Ogonowski, M., Rosebery, A. S., & Hudicourt-Barnes, J. (2001). Rethinking diversity in learning science: The logic of everyday sense-making. Journal of Research in Science Teaching, 38(5), 529–552. doi:10.1002/tea.1017.

Warren, B., Pothier, S., & Ogonowski, M. (2005). "Everyday" and "Scientific": Rethinking Dichotomies in Modes of Thinking in Science Learning (p. 119+). Mahwah: Lawrence Erlbaum Associates.

Wells, G. (1999). Dialogic inquiry: Towards a socio-cultural practice and theory of education. Cambridge: Cambridge University Press.
About this article
Cite this article
Buck Bracey, Z. Personal Universes: revealing community college students' competences though their organization of the cosmos. Cult Stud of Sci Educ 13, 925–944 (2018). https://doi.org/10.1007/s11422-017-9827-z
Received:

Accepted:

Published:

Issue Date:
Keywords
Astronomy

Community college

Equity

Student ideas