Abstract
Simulations and games are not new artifacts to the study of science in secondary school settings (Hug, Kriajcik and Marx 2005), however teachers remain skeptical as to their value, use and appropriateness (Rice 2006). The difficulty is not only the design and development of effective play environments that produce measurable changes in knowledge and/or understanding, but also in their on-the-ground use (Jaipal and Figg 2010). This paper reports on the use of a science-focused video game in five very different secondary school settings in Ontario, Canada. A mixed-methods approach was used in the study, and included data gathered on general gameplay habits and technology use, as well as informal interviews with teachers and students who played the game. In total, 161 participants played a series of games focused on the "life of a plant", and were given both a pre and post quiz to determine if the game helped them retain and/or change what they knew about scientific processes like plant cell anatomy and photosynthesis. Participants showed statistically significant improvement on quizzes that were taken after playing the game for approximately one-hour sessions, despite difficulties in some cases both accessing and playing the game for the full hour. Our findings also reveal the ongoing challenges in making use of technology in a variety of school sessions, even when using a browser-based game, that demanded very little other than a reliable internet connection.
Access options
Buy single article
Instant access to the full article PDF.
US$ 39.95
Tax calculation will be finalised during checkout.
Subscribe to journal
Immediate online access to all issues from 2019. Subscription will auto renew annually.
US$ 79
Tax calculation will be finalised during checkout.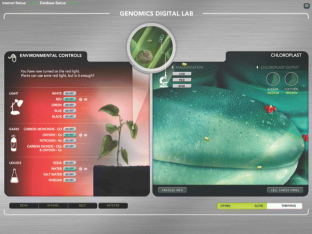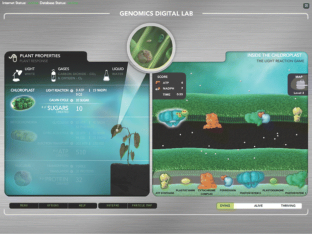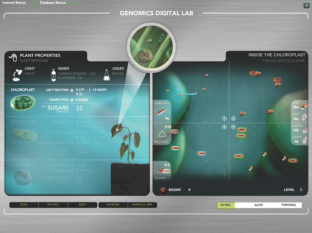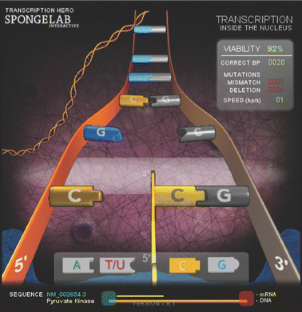 References
Barab, S., Zuiker, S., Warren, S., Hickey, D., Ingram-Goble, A., Kwon, E., et al. (2007). Situationally embodied curriculum: Relating formalisms and contexts. Science Education, 91, 750–782.

Cai, Y., Lu, B., Fan, Z., Indhumathi, C., Lim, K. T., Chan, W. C., et al. (2006). Bio-edutainment: Learning life science through X gaming. Computers & Graphics, 30, 3–9.

Canadian Educational Association. (2010). Waiting for superman: A Canadian perspective. Retrieved October 1, 2010 from http://www.cea-ace.ca/publication/waiting-superman-canadian-perspective.

de Castell, S., & Jenson, J. (2007). Digital games for education: When meanings play. Intermedialities, 9, 113–132.

de Castell, S., Jenson, J., & Boschman, L. (2009). In and out of control: Learning to play differently. Regulation and resistance, 7th International conference of the gender and education association. Institute of Education, University of London, 25–27 March, 2009.

Ducheneaut, N., & Moore, R. J. (2004). The social side of gaming: A study of interaction patterns in a massively multiplayer online game. In J. D. Herbsleb & G. M. Olson (Eds.), Conference proceedings on computer-supported cooperative work (CSCW) (pp. 360–369). Chicago: Egenfeldt-Nielsen.

Egenfeldt-Nielsen, S. (2007). Third generation educational use of computer games. Journal of Educational Multimedia and Hypermedia, 16, 263–281.

Gee, J. P. (2003). What video games have to teach us about learning and literacy. New York: Palgrave Macmillan.

Genomics Digital Lab [Online Game]. (2007). Toronto: Spongelab Interactive.

Hug, B., Krajcik, J. S., & Marx, R. W. (2005). Using innovative learning technologies to promote learning and engagement in an urban science classroom. Urban Education, 40, 446–472.

Jaipal, K., & Figg, C. (2010). Using video games in science instruction: Pedagogical, social and concept-related aspects. Canadian Journal of Science, Technology and Mathematics Education, 9, 117–134.

Ketelhut, D. J. (2007). The impact of student self-efficacy on scientific inquiry skills: An exploratory investigation in River City, a multi-user virtual environment. Journal of Science Education and Technology, 16, 99–111.

Lave, J., & Wenger, E. (1991). Situated learning: Legitimate peripheral participation. Cambridge, UK: Cambridge University Press.

National Research Council. (2011). Learning science through computer games and simulations. M. Honey & M. Hilton (Eds.). Washington, DC: The National Academies Press.

Neulight, N., Kafai, Y. B., Kao, L., Foley, B., & Galas, C. (2006). Children's participation in a virtual epidemic in the science classroom: Making connections to natural infectious diseases. Journal of Science Education and Technology, 16, 47–58.

Nilsson, E., & Jakobsson, A. (2010). Simulated sustainable societies: Students' reflections on creating future cities in computer games. Journal of Science Education and Technology, 20, 33–50.

Ontario Ministry of Education. (2011). School information finder. Retrieved January 4, 2011 from http://www.edu.gov.on.ca/eng/sift/index.html.

Spence, I., & Feng, J. (2010). Video games and spatial cognition. Review of General Psychology, 14, 92–104.

Squire, K. D. (2004). Replaying history: Learning world history through playing Civilization III. Unpublished doctoral dissertation, University of Wisconsin. Retrieved October 1 from: http://website.education.wisc.edu/kdsquire/dissertation.html.

Squire, K. D. (2008). Video game-based learning: An emerging paradigm for instruction. Performance Improvement Quarterly, 21(2), 7–36.

Steinkuehler, C., & Duncan, S. C. (2008). Scientific habits of mind in virtual worlds. Journal of Science Education and Technology, 17, 530–543.

Taylor, N., de Castell, S., & Jenson, J. (2010). Epidemic: E-Learning goes viral. Proceedings of the international academic conference on the future of game design and technology (Futureplay '10) (pp. 113–118). New York: ACM.

Wrzesien, M., & Raya, A. R. (2010). Learning in serious virtual worlds: Evaluation of learning effectiveness and appeal to students in the E-Junior project. Computers & Education, 55, 178–187.
About this article
Cite this article
Muehrer, R., Jenson, J., Friedberg, J. et al. Challenges and opportunities: using a science-based video game in secondary school settings. Cult Stud of Sci Educ 7, 783–805 (2012). https://doi.org/10.1007/s11422-012-9409-z
Received:

Accepted:

Published:

Issue Date:
Keywords
Digital gaming

Education

Science learning