Abstract
Background
Anterior cervical fusion offers surgeons a safe and reliable surgical option for single-level and multilevel pathology; however, multilevel fusions pose a higher risk of complications than single-level fusions, including possible pseudoarthrosis, adjacent segment disease, sagittal imbalance, and construct subsidence. Various techniques can be used to mitigate risk in multilevel anterior cervical fusion.
Questions/Purposes
We reviewed the literature to determine the best surgical strategies in multilevel anterior cervical fusion.
Methods
We searched the PubMed database for articles published from January 1980 through July 2019. Two authors identified relevant articles and then manually screened them for others to include in this review.
Results
We initially identified 1936 articles and included 48 in our review. We found that clinical outcomes of multilevel anterior cervical fusion can be optimized through the use of biologics and graft selection, the evaluation of pre-existing deformity, the assessment of comorbidities, and the selection of fusion levels. Meticulous surgical technique in conjunction with modern surgical tools, such as instrumentation and biologics, allow surgeons to address complex cervical problems while limiting morbidity and enhancing clinical outcomes.
Conclusions
Multilevel anterior cervical fusions offer a relatively safe and reliable treatment option for both single-level and multilevel pathology.
This is a preview of subscription content, log in to check access.
Access options
Buy single article
Instant access to the full article PDF.
US$ 39.95
Price includes VAT for USA
Subscribe to journal
Immediate online access to all issues from 2019. Subscription will auto renew annually.
US$ 99
This is the net price. Taxes to be calculated in checkout.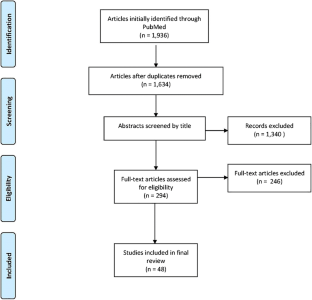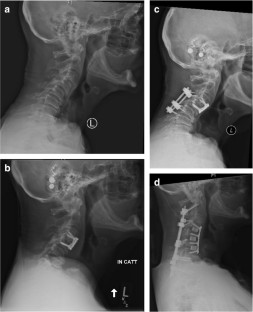 References
1.

Andreassen TT, et al. Increases in callus formation and mechanical strength of healing fractures in old rats treated with parathyroid hormone. Acta Orthop Scand. 2001;72(3):304–307.

2.

Bakhsheshian J, Mehta VA, Liu JC. Current diagnosis and management of cervical spondylotic myelopathy. Global Spine J. 2017;7(6):572–586.

3.

Benglis D, Wang MY, Levi AD. A comprehensive review of the safety profile of bone morphogenetic protein in spine surgery. Neurosurgery. 2008;62(5 Suppl 2):ONS423–31.

4.

Bostrom MP, Seigerman DA. The clinical use of allografts, demineralized bone matrices, synthetic bone graft substitutes and osteoinductive growth factors: a survey study. HSS J. 2005;1(1):9–18.

5.

Burkus JK, et al. Use of rhBMP-2 in combination with structural cortical allografts: clinical and radiographic outcomes in anterior lumbar spinal surgery. J Bone Joint Surg Am. 2005;87(6):1205–1212.

6.

Buser Z, et al. Synthetic bone graft versus autograft or allograft for spinal fusion: a systematic review. J Neurosurg Spine. 2016;25(4):509–516.

7.

Buttermann GR. Anterior cervical discectomy and fusion outcomes over 10 years: a prospective study. Spine (Phila Pa 1976). 2018;43(3):207–214.

8.

Cahill KS, et al. Prevalence, complications, and hospital charges associated with use of bone-morphogenetic proteins in spinal fusion procedures. JAMA. 2009;302(1):58–66.

9.

Carlson BC, Robinson WA, Wanderman NR, et al. A review and clinical perspective of the impact of osteoporosis on the spine. Geriatr Orthop Surg Rehabil. 2019;10:2151459319861591. doi:https://doi.org/10.1177/2151459319861591

10.

Cheng H, et al. Estimated prevalence and patterns of presumed osteoporosis among older Americans based on Medicare data. Osteoporosteoporos Int. 2009;20(9):1507–1515.

11.

Dai LY, Jiang LS. Anterior cervical fusion with interbody cage containing beta-tricalcium phosphate augmented with plate fixation: a prospective randomized study with 2-year follow-up. Eur Spine J. 2008;17(5):698–705.

12.

DeWald CJ, Stanley T. Instrumentation-related complications of multilevel fusions for adult spinal deformity patients over age 65: surgical considerations and treatment options in patients with poor bone quality. Spine (Phila Pa 1976). 2006;31(19 Suppl):S144–S151.

13.

Dipaola C.P., et al., Survey of spine surgeons on attitudes regarding osteoporosis and osteomalacia screening and treatment for fractures, fusion surgery, and pseudoarthrosis. Spine J. 2009;9(7):537–544.

14.

Emery SE, et al. Robinson anterior cervical fusion comparison of the standard and modified techniques. Spine (Phila Pa 1976). 1994;19(6):660–663.

15.

Epstein NE. Efficacy of posterior cervical fusions utilizing an artificial bone graft expander, beta tricalcium phosphate. Surg Neurol Int. 2011;2:15.

16.

Epstein NE. Preliminary documentation of the comparable efficacy of vitoss versus NanOss bioactive as bone graft expanders for posterior cervical fusion. Surg Neurol Int. 2015;6(Suppl 4): S164–S171.

17.

Fischer CR, et al. A systematic review of treatment strategies for degenerative lumbar spine fusion surgery in patients with osteoporosis. Geriatr Orthop Surg Rehabil. 2016;7(4):188–196.

18.

Fraser JF, Hartl R. Anterior approaches to fusion of the cervical spine: a metaanalysis of fusion rates. J Neurosurg Spine. 2007;6(4):298–303.

19.

Goffin J, et al. Long-term results after anterior cervical fusion and osteosynthetic stabilization for fractures and/or dislocations of the cervical spine. J Spinal Disord. 1995;8(6):500–508.

20.

Graham RS, et al. Evaluation of glycerol-preserved bone allografts in cervical spine fusion: a prospective, randomized controlled trial. J Neurosurg Spine. 2015;22(1):1–10.

21.

Greene AC, Hsu HK. Orthobiologics in minimally invasive lumbar fusion. J Spine Surg. 2019;5(Suppl 1):S11–S18.

22.

Guzman JZ, et al. Osteoporosis in cervical spine surgery. Spine (Phila Pa 1976). 2016;41(8):662–668.

23.

Hardacker JW, et al. Radiographic standing cervical segmental alignment in adult volunteers without neck symptoms. Spine (Phila Pa 1976). 1997;22(13):1472–1480.

24.

Hilibrand AS, et al. Radiculopathy and myelopathy at segments adjacent to the site of a previous anterior cervical arthrodesis. J Bone Joint Surg Am. 1999;81(4):519–528.

25.

Holick MF. Vitamin D deficiency. N Engl J Med. 2007;357(3):266–281.

26.

Kaiser MG, et al. Anterior cervical plating enhances arthrodesis after discectomy and fusion with cortical allograft. Neurosurgery. 2002;50(2):229–236.

27.

Kaiser MG, et al. Guideline update for the performance of fusion procedures for degenerative disease of the lumbar spine. Part 16: bone graft extenders and substitutes as an adjunct for lumbar fusion. J Neurosurg Spine. 2014;21(1):106–132.

28.

Khan AF, et al. Bioactive behavior of silicon substituted calcium phosphate based bioceramics for bone regeneration. Mater Sci Eng C Mater Biol Appl. 2014;35:245–252.

29.

Kleerekoper M, et al. Assessing the effects of teriparatide treatment on bone mineral density, bone microarchitecture, and bone strength. J Bone Joint Surg Am. 2014;96(11):e90.

30.

Komura S, et al. Lower incidence of adjacent segment degeneration after anterior cervical fusion found with those fusing C5-6 and C6-7 than those leaving C5-6 or C6-7 as an adjacent level. J Spinal Disord Tech. 2012;25(1):23–29.

31.

Lehman RA Jr, Kang DG, Wagner SC. Management of osteoporosis in spine surgery. J Am Acad Orthop Surg. 2015;23(4):253–263.

32.

Liu X, et al. Anterior corpectomy versus posterior laminoplasty for multilevel cervical myelopathy: a systematic review and meta-analysis. Eur Spine J. 2014;23(2):362–372.

33.

Nakajima A, et al. Mechanisms for the enhancement of fracture healing in rats treated with intermittent low-dose human parathyroid hormone (1-34). J Bone Miner Res. 2002;7(11):2038–2047.

34.

Nassr A, et al. Does incorrect level needle localization during anterior cervical discectomy and fusion lead to accelerated disc degeneration? Spine (Phila Pa 1976). 2009;34(2):189–192.

35.

Oda I, et al. Does spinal kyphotic deformity influence the biomechanical characteristics of the adjacent motion segments? An in vivo animal model. Spine (Phila Pa 1976). 1999;24(20):2139–2146.

36.

Park Y, et al. Comparison of anterior cervical fusion after two-level discectomy or single-level corpectomy: sagittal alignment, cervical lordosis, graft collapse, and adjacent-level ossification. Spine J. 2010;10(3):193–199.

37.

Polikeit A, et al. The importance of the endplate for interbody cages in the lumbar spine. Eur Spine J. 2003;12(6):556–561.

38.

Rao RD, Gourab K, David KS. Operative treatment of cervical spondylotic myelopathy. J Bone Joint Surg Am. 2006;88(7):1619–1640.

39.

Rosen CJ. Clinical practice. Vitamin D insufficiency. N Engl J Med. 2011;364(3):248–254.

40.

Shamji MF, et al. The association of cervical spine alignment with neurologic recovery in a prospective cohort of patients with surgical myelopathy: analysis of a series of 124 cases. World Neurosurg. 2016;86:112–119.

41.

Suchomel P, et al. Autologous versus allogenic bone grafts in instrumented anterior cervical discectomy and fusion: a prospective study with respect to bone union pattern. Eur Spine J. 2004;13(6):510–515.

42.

Sugawara T, et al. β-tricalcium phosphate promotes bony fusion after anterior cervical discectomy and fusion using titanium cages. Spine (Phila Pa 1976). 2011. 36(23): p. E1509–E514.

43.

Suh PB, et al. The effect of cervical interbody cage morphology, material composition, and substrate density on cage subsidence. J Am Acad Orthop Surg. 2017;25(2):160–168.

44.

Tang JA, et al. The impact of standing regional cervical sagittal alignment on outcomes in posterior cervical fusion surgery. Neurosurgery. 2012;71(3):662–669.

45.

Truumees E, et al. Failure of human cervical endplates: a cadaveric experimental model. Spine (Phila Pa 1976). 2003;28(19):2204–2208.

46.

Wang JC, et al. Increased fusion rates with cervical plating for two-level anterior cervical discectomy and fusion. Spine (Phila Pa 1976). 2000;25(1):41–45.

47.

Wang JC, et al. Increased fusion rates with cervical plating for three-level anterior cervical discectomy and fusion. Spine (Phila Pa 1976). 2001;26(6):643–646.

48.

Wang JC, et al. A comparison of commercially available demineralized bone matrix for spinal fusion. Eur Spine J. 2007;16(8):1233–1240.

49.

Wang JC, et al. Complications and mortality associated with cervical spine surgery for degenerative disease in the United States. Spine (Phila Pa 1976). 2007;32(3):342–347.

50.

Zadegan SA, et al. Demineralized bone matrix in anterior cervical discectomy and fusion: a systematic review. Eur Spine J. 2017;26(4):958–974.

51.

Zhang ZH, et al. Anterior intervertebral disc excision and bone grafting in cervical spondylotic myelopathy. Spine (Phila Pa 1976). 1983;8(1):16–19.
Ethics declarations
Conflict of Interest
Michael H. McCarthy, MD, MPH, and Joseph A. Weiner, MD, declare that they have no conflicts of interest. Alpesh A. Patel, MD, FACS, reports royalties from Amedica, Nuvasive, and Zimmer Biomet; stock ownership from Amedica, Nocimed, Vital 5, and Cytonics; personal fees as a consultant from Amedica, Relievant, Pacira, Nuvasive, and Zimmer Biomet; and board of director membership from Cervical Spine Research Society, outside the submitted work.
Human/Animal Rights
N/A
Informed Consent
N/A
Required Author Forms
Disclosure forms provided by the authors are available with the online version of this article.
About this article
Cite this article
McCarthy, M.H., Weiner, J.A. & Patel, A.A. Strategies to Achieve Spinal Fusion in Multilevel Anterior Cervical Spine Surgery: An Overview. HSS Jrnl 16, 155–161 (2020). https://doi.org/10.1007/s11420-019-09738-3
Received:

Accepted:

Published:

Issue Date:
Keywords
current concepts

fusion

multilevel anterior cervical

anterior cervical discectomy and fusion (ACDF)