Abstract
Proximal hamstring tendon ruptures are rare in children and adolescents. The typical pediatric hamstring injury pattern involves an apophyseal avulsion fracture. We present the case of a 14-year-old male with a widely displaced ischial avulsion fracture and a bony fragment that was too small to allow for bony fixation. The patient presented with left-buttock pain and ecchymosis, as well as tenderness at the ischial tuberosity, following an injury sustained while running 2 weeks prior. Imaging demonstrated an avulsion of the proximal hamstrings with a 4-mm bony fragment, too small to allow for repair. The patient underwent primary repair using two 3-mm suture anchors. The bony fragment was not excised but incorporated into the repair. Although most proximal hamstring injuries in children and adolescents are treated non-operatively, operative treatment may confer a small but clinically important difference in rates of healing and return to play in adolescent athletes. This case demonstrates successful treatment of a proximal hamstring rupture with suture anchor fixation, which may be considered for pediatric and adolescent displaced avulsion fractures when the bony fragment is too small to allow for bony fixation.
This is a preview of subscription content, log in to check access.
Access options
Buy single article
Instant access to the full article PDF.
US$ 39.95
Price includes VAT for USA
Subscribe to journal
Immediate online access to all issues from 2019. Subscription will auto renew annually.
US$ 99
This is the net price. Taxes to be calculated in checkout.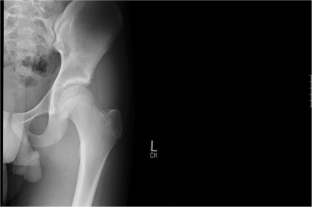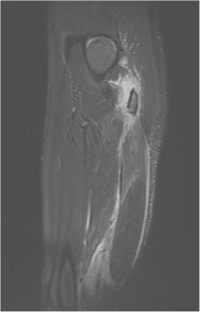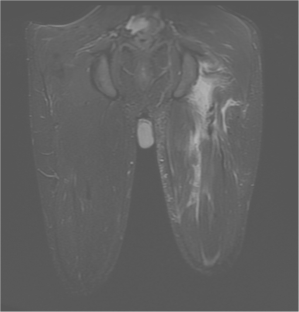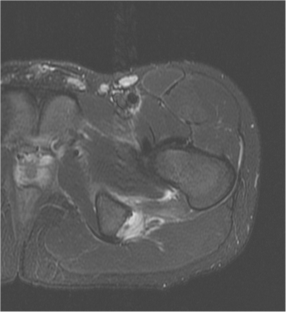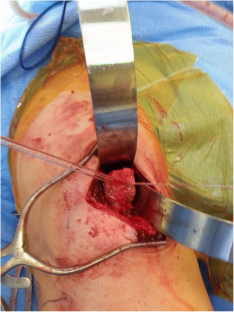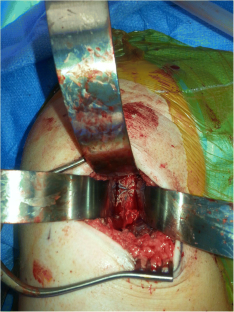 References
1.

Bennell KL, Crossley K. Musculoskeletal injuries in track and field: incidence, distribution, and risk factors. Aust J Sci Med Sport. 1996;28:69–75.

2.

Brandser EA, EL-Khoury GY, Kathol MH, Callaghan JJ, Tearse DS. Hamstring injuries: radiographic, conventional tomographic, CT, and MR imaging characteristics. Radiology. 1995;197:257–262.

3.

Bright RW, Burstein AH, Elmore SM. Epiphyseal-plate cartilage: a biomechanical and histological analysis of failure modes. J Bone Joint Surg Am. 1974;56:688–703.

4.

Clanton TO, Coupe KJ. Hamstring strain in athletes: diagnosis and treatment. J Am Acad Orthop Surg. 1998;6:237–248.

5.

Cohen S, Bradley J. Acute proximal hamstring rupture. J Am Acad Orthop Surg. 2007;15(6):350–355.

6.

Eberbach H, Hohloch L, Feucht MJ, Konstantinidis L, Sudkamp NP, Zwingmann J. Operative versus conservative treatment of apophyseal avulsion fractures of the pelvis in the adolescents: a systematical review with meta-analysis of clinical outcome and return to sports. BMC Musculoskelet Disord. 2017;18(1):162.

7.

Ferlic PW, Sadoghi P, Singer G, Kraus T, Ebert R. Treatment for ischial tuberosity avulsion fractures in adolescent athletes. Knee Surg Sports Traumatol Arthrosc. 2014;22(4):893–897.

8.

Frush TJ, Lindenfield TN. Peri-epiphyseal and overuse injuries in adolescent athletes. Sports Health. 2009;1(3):201–211.

9.

McKinney BL, Nelson C, Carrion W. Apophyseal avulsion fractures of the hip and pelvis. Orthopaedics. 2009;32(1):42.

10.

Ortega HW, Reid S, Velden HV, Truong W, Laine J, Weber L, Engels J. Patterns of injury and management of children with pelvic fractures at a non-trauma center. J Emerg Med. 2014; 47(2):140–146.

11.

Puranen J, Ovara S. The Hamstring Syndrome: a new diagnosis for gluteal sciatic pain. Am J Sports Med. 1988;16(5):517–521.

12.

Schuett DJ, Bomar JD, Pennock AT. Pelvic apophyseal avulsion fractures: a retrospective review of 228 cases. J Pediatr Orthop. 2015;35(6):617–623.

13.

Sikka RS, Fetzer GB, Fischer DA. Ischial apopyseal avulsions: proximal hamstring repair with bony fragment excision. J Pediatr Orthop. 2013;33(8):e72–76.

14.

Singer G, Eberl R, Wegmann H, Marterer R, Kraus T, Sorantin E. Diagnosis and treatment of apophyseal injuries of the pelvis in adolescents. Semin Musculoskelet Radiol. 2014;18(5):498–504.

15.

Subbu R, Benjamin-Laing H, Haddad F. Timing of surgery for complete proximal hamstring avulsion injuries. Am J Sports Med. 2015;43(2):385–391.

16.

Van der Made AD, Reurink G, Gourrebarge V, Tol JL, Kerkhoffs GM. Outcome after surgical repair of proximal hamstring avulsions: a systematic review. Am J Sports Med. 2015;43(11):2841–2851.

17.

Wood DG, Packham I, Trikha SP, Linklater J. Avulsion of the proximal hamstring origin. J Bone Joint Surg Am. 2008;90(11):2365–2374.
Ethics declarations
Conflict of Interest
Patrick S. Buckley, MD, declares that he has no conflicts of interest. Christopher C. Dodson, MD, reports being a paid consultant to Arthrex, Inc., during the conduct of the study.
Human/Animal Rights
All procedures followed were in accordance with the ethical standards of the responsible committee on human experimentation (institutional and national) and with the Helsinki Declaration of 1975, as revised in 2013.
Informed Consent
Informed consent was obtained from all patients for being included in this case study.
Required Author Forms
Disclosure forms provided by the authors are available with the online version of this article.
Additional information
Work performed at Rothman Institute at Thomas Jefferson University Hospital
Electronic supplementary material
About this article
Cite this article
Buckley, P.S., Dodson, C.C. Repair of a Proximal Hamstring Rupture in a 14-Year-Old Patient: A Case Report. HSS Jrnl 14, 302–306 (2018). https://doi.org/10.1007/s11420-018-9620-x
Received:

Accepted:

Published:

Issue Date:
Keywords
proximal hamstring

ischial avulsion fracture

adolescent

pediatric

suture anchor repair