This is a preview of subscription content, log in to check access.
Access options
Buy single article
Instant access to the full article PDF.
US$ 39.95
Price includes VAT for USA
Subscribe to journal
Immediate online access to all issues from 2019. Subscription will auto renew annually.
US$ 99
This is the net price. Taxes to be calculated in checkout.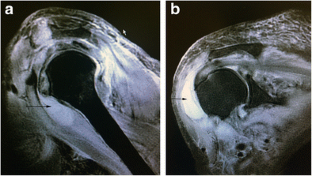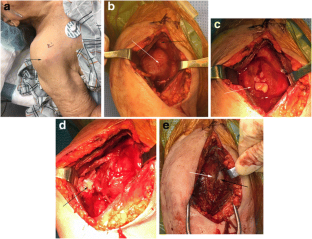 References
1.

Atanasoff S, Ryan T, Lightfoot R, Johann-Liang R. Shoulder injury related to vaccine administration (SIRVA). Vaccine. 2010;28(51):8049–8052.

2.

Bliddal H, Torp-Pedersen S, Falk-Riecke B, Bartels E. Bursitis after vaccination in the shoulder region. Ugeskr Laeger. 2017;179(43):V05170423.

3.

Bodor M, Montalvo E. Vaccination-related shoulder dysfunction. Vaccine. 2007;25(4):585–587.

4.

Cleeman E, Auerbach JD, Klingenstein GG, Flatow EL. Septic arthritis of the glenohumeral joint: a review of 23 cases. J Surg Orthop Adv. 2005;14(2):102–107.

5.

Cook IF. Subdeltoid/subacromial bursitis associated with influenza vaccination. Hum Vaccin Immunother. 2014;10(3):605–606.

6.

Cook IF. Sepsis, parenteral vaccination and skin disinfection. Hum Vaccin Immunother. 2016;12(10):2546–2559.

7.

Cross GB, Moghaddas J, Buttery J, Ayoub S, Korman TM. Don't aim too high: avoiding shoulder injury related to vaccine administration. Aust Fam Physician. 2016;45(5):303–306.

8.

Foster SL, Davis MV. Vaccine administration: preventing serious shoulder injuries. J Am Pharm Assoc (2003). 2013;53(1):102–103.

9.

Floyd MW, Boyce BM, Castellan RM, McDonough EB. Pseudoseptic arthritis of the shoulder following pneumococcal vaccination. Orthopedics. 2012;35(1):e101–103.

10.

Hexter AT, Gee E, Sandher D. Management of glenohumeral synovitis secondary to influenza vaccination. Shoulder Elbow. 2015;7(2):100–103.

11.

Klinger HM, Baums MH, Freche S, Nusselt T, Spahn G, Steckel H. Septic arthritis of the shoulder joint: an analysis of management and outcome. Acta Orthop Belg. 2010;76(5):598–603.

12.

Kuether G, Dietrich B, Smith T, Peter C, Gruessner S. Atraumatic osteonecrosis of the humeral head after influenza A-(H1N1) v-2009 vaccination. Vaccine. 2011;29(40):6830–6833.

13.

Martin Arias LH, Sanz Fadrique R, Sainz Gil M, Salgueiro-Vazquez ME. Risk of bursitis and other injuries and dysfunctions of the shoulder following vaccinations. Vaccine. 2017;35(37):4870–4876.

14.

McColgan BP, Borschke FA. Pseudoseptic arthritis after accidental intra-articular deposition of the pneumococcal polyvalent vaccine: a case report. Am J Emerg Med. 2007;25(7):864 e1–3.

15.

Salmon JH, Geoffroy M, Eschard JP, Ohl X. Bone erosion and subacromial bursitis caused by diphtheria-tetanus-poliomyelitis vaccine. Vaccine. 2015;33(46):6152–6155.

16.

Zuckerman JN. The importance of injecting vaccines into muscle: different patients need different needle sizes. BMJ. 2000;321(7271):1237–1238.

17.

Zuckerman J. Importance of needle size for effective intramuscular delivery of vaccines. Br J Gen Pract. 2000;50(458):753.
Ethics declarations
Conflict of Interest
Michael J. DeRogatis, MS, Lalitha Parameswaran, MD, Patrick Lee, PA-C, Theodore G. Mayer, MD, and Paul S. Issack, MD, PhD, declare that they have no conflicts of interest.
Human/Animal Rights
All procedures followed were in accordance with the ethical standards of the responsible committee on human experimentation (institutional and national) and with the Helsinki Declaration of 1975, as revised in 2013.
Informed Consent
Informed consent was obtained from the patient for being included in this case study.
Required Author Forms
Disclosure forms provided by the authors are available with the online version of this article.
Electronic Supplementary Material
About this article
Cite this article
DeRogatis, M.J., Parameswaran, L., Lee, P. et al. Septic Shoulder Joint After Pneumococcal Vaccination Requiring Surgical Debridement. HSS Jrnl 14, 299–301 (2018). https://doi.org/10.1007/s11420-018-9613-9
Received:

Accepted:

Published:

Issue Date:
Keywords
septic arthritis

vaccination

pneumococcal vaccine

bursitis