This is a preview of subscription content, log in to check access.
Access options
Buy single article
Instant access to the full article PDF.
US$ 39.95
Price includes VAT for USA
Subscribe to journal
Immediate online access to all issues from 2019. Subscription will auto renew annually.
US$ 99
This is the net price. Taxes to be calculated in checkout.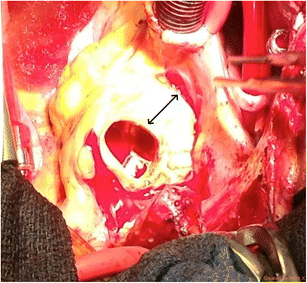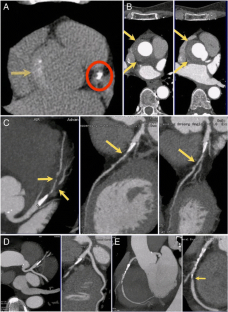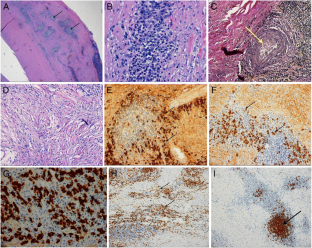 References
1.

Dalton JC, Case 22-1962. New England Journal of Medicine, 1962. 266(14): p. 719–725.

2.

Frulloni L, et al., Identification of a novel antibody associated with autoimmune pancreatitis. N Engl J Med, 2009. 361(22): p. 2135–42.

3.

Hoff JA, et al., Age and gender distributions of coronary artery calcium detected by electron beam tomography in 35,246 adults. Am J Cardiol, 2001. 87(12): p. 1335–9.

4.

Kasashima S, et al., Inflammatory abdominal aortic aneurysm: close relationship to IgG4-related periaortitis. Am J Surg Pathol, 2008. 32(2): p. 197–204.

5.

Khosroshahi A, et al., Rituximab therapy leads to rapid decline of serum IgG4 levels and prompt clinical improvement in IgG4-related systemic disease. Arthritis Rheum, 2010. 62(6): p. 1755–62.

6.

Khosroshahi A, et al., Rituximab for the treatment of IgG4-related disease: lessons from 10 consecutive patients. Medicine (Baltimore), 2012. 91(1): p. 57–66.

7.

Khosroshahi A and JH Stone, Treatment approaches to IgG4-related systemic disease. Curr Opin Rheumatol, 2011. 23(1): p. 67–71.

8.

Khosroshahi A, et al., International consensus guidance statement on the management and treatment of IgG4-related disease. Arthritis Rheumatol, 2015. 67(7): p. 1688–99.

9.

Masaki Y, et al., Proposal for a new clinical entity, IgG4-positive multiorgan lymphoproliferative syndrome: analysis of 64 cases of IgG4-related disorders. Ann Rheum Dis, 2009. 68(8): p. 1310–5.

10.

Monach PA, IgG4-related disease: 2013 update. Curr Treat Options Cardiovasc Med, 2013. 15(2): p. 214–23.

11.

Najari BB, et al., Clinical, radiographic, and pathologic description of IgG4-related perivasal fibrosis: a previously undescribed etiology of chronic orchialgia. Urology, 2014. 84(4): p. 748–50.

12.

Nishimori I, A Tamakoshi, M Otsuki, Prevalence of autoimmune pancreatitis in Japan from a nationwide survey in 2002. J Gastroenterol, 2007. 42 Suppl 18: p. 6–8.

13.

Paravastu SC, et al., A systematic review of open versus endovascular repair of inflammatory abdominal aortic aneurysms. Eur J Vasc Endovasc Surg, 2009. 38(3): p. 291–7.

14.

Perugino CA, et al., Large vessel involvement by IgG4-related disease. Medicine (Baltimore), 2016. 95(28): p. e3344.

15.

Raina A, et al., Evaluation and management of autoimmune pancreatitis: experience at a large US center. Am J Gastroenterol, 2009. 104(9): p. 2295–306.

16.

Rojo-Leyva F, et al., Study of 52 patients with idiopathic aortitis from a cohort of 1,204 surgical cases. Arthritis Rheum, 2000. 43(4): p. 901–7.

17.

Stone JH, et al., IgG4-related systemic disease accounts for a significant proportion of thoracic lymphoplasmacytic aortitis cases. Arthritis Care Res (Hoboken), 2010. 62(3): p. 316–22.

18.

Stone JH, Y Zen, V Deshpande, IgG4-related disease. N Engl J Med, 2012. 366(6): p. 539–51.

19.

Stone WM, et al., Comparison of open and endovascular repair of inflammatory aortic aneurysms. J Vasc Surg, 2012. 56(4): p. 951–5; discussion 955-6.

20.

Waheed S, et al., Collective impact of conventional cardiovascular risk factors and coronary calcium score on clinical outcomes with or without statin therapy: the St Francis Heart Study. Atherosclerosis, 2016. 255: p. 193–199.

21.

Zen Y Y Nakanuma, IgG4-related disease: a cross-sectional study of 114 cases. Am J Surg Pathol, 2010. 34(12): p. 1812–9.
Ethics declarations
Conflict of Interest
Ozan Unlu, MD; Elizabeth Schulman, MD; Steven D. Wolff, MD, PhD; Navneet Narula, MD; John H. Stone, MD, PhD; Anne Bass, MD; and Doruk Erkan, MD, MPH have declared that they have no conflict of interest.
Human/Animal Rights
All procedures followed were in accordance with the ethical standards of the responsible committee on human experimentation (institutional and national) and with the Helsinki Declaration of 1975, as revised in 2008.
Informed Consent
Informed consent was waived from all patients for being included in the study.
Required Author Forms
Disclosure forms provided by the authors are available with the online version of this article.
Electronic supplementary material
About this article
Cite this article
Unlu, O., Schulman, E., Wolff, S.D. et al. Immunoglobulin G4-related Aortitis. HSS Jrnl 13, 307–312 (2017). https://doi.org/10.1007/s11420-017-9565-5
Received:

Accepted:

Published:

Issue Date:
Keywords
Immunoglobulin G4-related disease

IgG4

Aortitis

Aortic aneurysm