This is a preview of subscription content, log in to check access.
Access options
Buy single article
Instant access to the full article PDF.
US$ 39.95
Price includes VAT for USA
Subscribe to journal
Immediate online access to all issues from 2019. Subscription will auto renew annually.
US$ 99
This is the net price. Taxes to be calculated in checkout.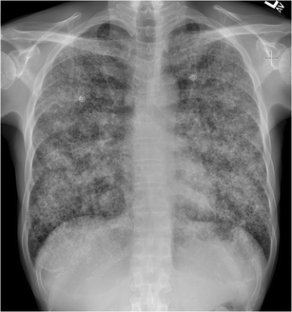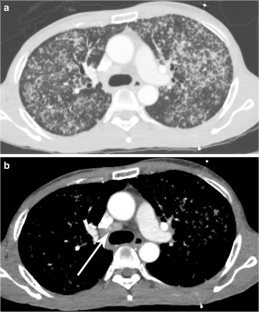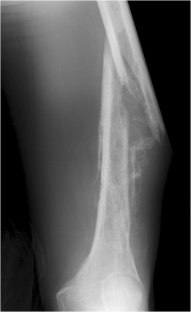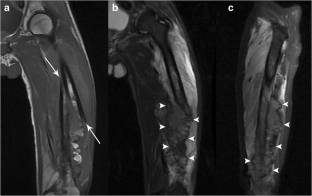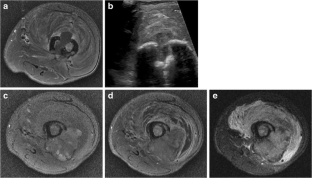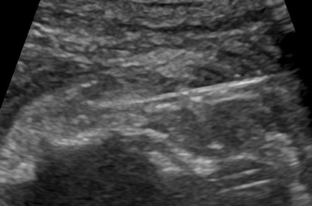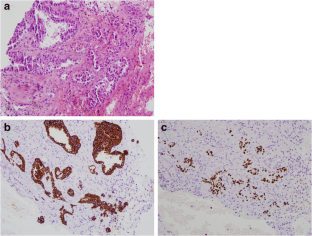 References
1.

Austin JH, Garg K, Aberle D, et al. Radiologic implications of the 2011 classification of adenocarcinoma of the lung. Radiology. 2013; 266(1): 62-71.

2.

Battafarano RJ, Meyers BF, Guthrie TJ, Cooper JD, Patterson GA. Surgical resection of multifocal non-small cell lung cancer is associated with prolonged survival. The Annals of Thoracic Surgery. 2002; 74(4): 988-93. discussion 93-4.

3.

Boitsios G, Bankier AA, Eisenberg RL. Diffuse pulmonary nodules. AJR American Journal of Roentgenology. 2010; 194(5): W354-66.

4.

Burrill J, Williams CJ, Bain G, Conder G, Hine AL, Misra RR. Tuberculosis: a radiologic review. Radiographics. 2007; 27(5): 1255-73.

5.

Chun-Yi L, Yiing-Feng H, Hua-Tzu H, Chang-Sheng L. Lung cancer with solitary bone metastasis in the radius. Clinical Nuclear Medicine. 2009; 34(10): 684-5.

6.

Davidson PT, Horowitz I. Skeletal tuberculosis. A review with patient presentations and discussion. The American Journal of Medicine. 1970; 48(1): 77-84.

7.

Deutsch A, Resnick D. Eccentric cortical metastases to the skeleton from bronchogenic carcinoma. Radiology. 1980; 137(1 Pt 1): 49-52.

8.

Furqan M, Butler J. Miliary pattern on chest radiography: TB or not TB? Mayo Clinic Proceedings. 2010; 85(2): 108.

9.

Galmarini CM, Kertesz A, Oliva R, Porta J, Galmarini FC. Metastasis of bronchogenic carcinoma to the thumb. Medical Oncology. 1998; 15(4): 282-5.

10.

Guangsheng P, Weijiao Y, Gang L, Xiaoli W, Lingxia L, Yimin M. Miliary lung adenocarcinoma: a case report. International Journal of Clinical and Experimental Pathology. 2016; 9(2): 2563-6.

11.

Gurrieri L, Longhi A, Braghetti A. Lung cancer presenting as a metastasis to the tibial bones: a case report. Tumori. 2015; 101(1): e18-20.

12.

Jayaram Subhashchandra B, Ismailkhan M, Chikkaveeraiah Shashidhar K, Gopalakrishna Narahari M. A rare case of non-small cell carcinoma of lung presenting as miliary mottling. Iran J Med Sci. 2013; 38(1): 65-8.

13.

Kaila R, Malhi AM, Mahmood B, Saifuddin A. The incidence of multiple level noncontiguous vertebral tuberculosis detected using whole spine MRI. Journal of Spinal Disorders & Techniques. 2007; 20(1): 78-81.

14.

Laack E, Simon R, Regier M, et al. Miliary never-smoking adenocarcinoma of the lung: strong association with epidermal growth factor receptor exon 19 deletion. Journal of Thoracic Oncology. 2011; 6(1): 199-202.

15.

Mir NA, Baba AN, Ahmad SM, Paljor SD, Bhat JA. Big toe metastases as first clinical sign of occult bronchogenic carcinoma. Journal of the College of Physicians and Surgeons–Pakistan. 2010; 20(10): 699-700.

16.

Nagata M, Kudoh S, Mitsuoka S, et al. Skeletal-related events in advanced lung adenocarcinoma patients evaluated EGFR mutations. Osaka City Medical Journal. 2013; 59(1): 45-52.

17.

Park YK, Park JS, Han CS. Tuberculosis manifesting as multifocal lytic cortical lesions in the femur. Skeletal Radiology. 2004; 33(4): 244-7.

18.

Pauzner R, Istomin V, Segal-Lieberman G, Matetzky S, Farfel Z. Bilateral patellar metastases as the clinical presentation of bronchogenic adenocarcinoma. The Journal of Rheumatology. 1996; 23(5): 939-41.

19.

Roberts PF, Straznicka M, Lara PN, et al. Resection of multifocal non-small cell lung cancer when the bronchioloalveolar subtype is involved. The Journal of Thoracic and Cardiovascular Surgery. 2003; 126(5): 1597-602.

20.

Shih WJ, Magoun S, Lahar B, Stipp V, Gross K. An unusual case of a tibial metastasis as the clinical presentation of bronchogenic adenocarcinoma. Journal of Nuclear Medicine Technology. 1998; 26(2): 91-3.

21.

Singh C, Gupta M, Singh J, Ali A. Isolated Calcaneal Metastasis: An Unusual Presentation of Lung Carcinoma as Heel Pain. Clinical Nuclear Medicine. 2016; 41(3): 214-6.

22.

Travis WD, Garg K, Franklin WA, et al. Bronchioloalveolar carcinoma and lung adenocarcinoma: the clinical importance and research relevance of the 2004 World Health Organization pathologic criteria. Journal of Thoracic Oncology. 2006; 1(9 Suppl): S13-9.

23.

Zamzuri Z, Adham SY, Shukrimi A, Azril MA, Amran RB. Metastatic Adenocarcinoma of the Lung Mimicking Spinal Tuberculosis. Internal Medicine Journal Malaysia. 2011; 10(1): 41-4.
Ethics declarations
Conflict of Interest
Nasim Khadem, MD; Cristina Costales, MD; Eric A. White, MD; Dakshesh B. Patel, MD; Anderanik Tomasian, MD; and George R. Matcuk, Jr., MD, have declared that they have no conflict of interest.
Human/Animal Rights
All procedures followed were in accordance with the ethical standards of the responsible committee on human experimentation (institutional and national) and with the Helsinki Declaration of 1975, as revised in 2008 (5).
Informed Consent
N/A
Required Author Forms
Disclosure forms provided by the authors are available with the online version of this article.
Electronic Supplementary Material
Below is the link to the electronic supplementary material.
About this article
Cite this article
Khadem, N., Costales, C., White, E.A. et al. Lung Adenocarcinoma with Miliary Metastases and Left Femur Pathologic Fracture: an Unusual Case Mimicking Disseminated Tuberculosis. HSS Jrnl 13, 201–206 (2017). https://doi.org/10.1007/s11420-016-9538-0
Received:

Accepted:

Published:

Issue Date:
Keywords
lung adenocarcinoma

miliary metastases

pathologic fracture

mimics tuberculosis