Abstract
Background
There is a renewed interest in joint preservation surgery, and lateral opening wedge distal femoral osteotomy (DFO), a joint-preserving procedure, has been used to treat symptomatic genu valgum when the deformity originates in the distal femur.
Questions/Purposes
This study aimed to measure the accuracy of lateral opening wedge DFO in achieving deformity correction using radiographic parameters. In addition, the ability of lateral opening wedge DFO to improve patient outcomes as measured by Short Form Health Survey (SF-36) scores and American Academy of Orthopedic Surgeons (AAOS) lower limb module (LLM) scores leading to successful joint preservation was assessed.
Methods
The clinical charts and radiographs of 28 consecutive patients that underwent 41 DFOs (15 unilateral and 13 staged bilateral) using a locking plate construct were retrospectively reviewed. The mean age of patients undergoing DFO was 44 years (range 22–72), and 22 of the patients were female. The mean follow-up was 26 months (range 12–57 months). Preoperative and postoperative radiographs were evaluated for mechanical axis deviation (MAD), lateral distal femoral angle (LDFA), and the patella congruence angle (PCA). These measurements were compared to determine the accuracy of deformity correction. Clinical outcomes were assessed with preoperative and postoperative SF-36 and AAOS LLM, as well as Oxford knee scores at follow-up.
Results
The accuracy of deformity correction was 95%. The MAD significantly improved from 25.3 mm lateral to the midline to 8 mm medial to the midline (p < 0.01). The LDFA significantly improved from 83.4° to 91.7° (p < 0.01). The PCA significantly improved from 30.4° lateral to 5.7° lateral (p = 0.02). Mean SF-36 scores significantly improved from 37.5 to 50.2 (p = 0.01); mean LLM scores improved from 71.6 to 85.9 (p = 0.021), and the mean postoperative Oxford knee score was 35 ± 6.2 (range 23–46). No patients required total knee arthroplasty at the time of final follow-up.
Conclusion
Opening wedge lateral DFO is a reliable procedure for the treatment of valgus knee malalignment with or without arthritic changes in the lateral compartment. Deformity correction is accurate, and patient outcomes reveal significant improvement after surgery. Longer follow-up is required to access the survivorship of this procedure.
This is a preview of subscription content, log in to check access.
Access options
Buy single article
Instant access to the full article PDF.
US$ 39.95
Price includes VAT for USA
Subscribe to journal
Immediate online access to all issues from 2019. Subscription will auto renew annually.
US$ 99
This is the net price. Taxes to be calculated in checkout.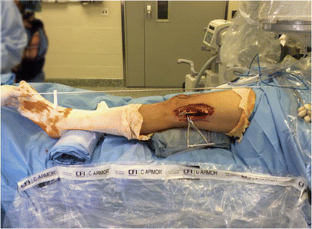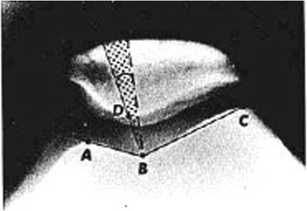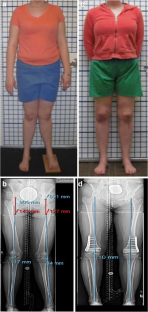 References
1.

AAOS. Web. 23 Dec 2015. http://www.aaos.org/outcomesinstruments/

2.

Aglietti P, Insall JN, Cerulli G. Patellar Pain and Incongruence. I: Measurements of Incongruence. Clin Orthop Relat Res. 1983; 176: 217-224.

3.

Cameron JI, McCauley JC, Kermanshahi AY, Bugbee WD. Lateral Opening-wedge Distal Femoral Osteotomy: Pain Relief, Functional Improvement, and Survivorship at 5 Years. Clin Orthop Relat Res. 2014; 473(6): 2009-2015.

4.

Dawson J, Fitzpatrick R, Murray D, Carr A. Questionnaire on the perceptions of patients about total knee replacement. J Bone Joint Surg (Br). 1998; 80-B(1): 63-69.

5.

Dewilde TR, Dauw J, Vandenneucker H, Bellemans J. Opening wedge distal femoral varus osteotomy using the Puddu plate and calcium phosphate bone cement. Knee Surg Sports Traumatol Arthosc. 2013; 21: 249-254.

6.

Fabricant PD, Camara JM, Rozbruch SR. Femoral Deformity Planning: Intentional Placement of the Apex of Deformity. Orthopedics. 2013; 36(5): e533-7.

7.

Freiling D, Lobenhoffer P, Staubli AE, Van Heerwaarden RJ. Medial closed-wedge varus osteotomy of the distal femur. Arthroskopie. 2008; 21: 6-14.

8.

Jacobi M, Wahl P, Bouaicha S, Jakob RP, Gautier E. Distal femoral varus osteotomy: problems associated with the lateral open-wedge technique. Arch Orthop Trauma Surg. 2011; 131: 725-728.

9.

Kosashvili Y, Safir O, Gross A, Morag G, Lakstein D, Backstein D. Distal femoral varus osteotomy for lateral osteoarthritis of the knee: a minimum ten-year follow-up. Int Orthop. 2010; 34: 249-254.

10.

Kwon JH, Kim JI, Seo DH, Kang KW, Nam JH, Nha KW. Patellar Dislocation With Genu Valgum Treated by DFO. Orthopedics. 2013; 36(6): 840-3.

11.

McDermott AG, Finklestein JA, Farine I, Boynton EL, MacIntosh DL, Gross A. Distal femoral varus osteotomy for valgus deformity of the knee. J Bone Joint Surg Am. 1988; 70: 110-116.

12.

McHorney CA, Ware JE, Raczek AE. The MOS 36-Item Short-Form Health Survey (SF-36): II. Psychometric and clinical tests of validity in measuring physical and mental health constructs. Med Care. 1993; 31(3): 247-63.

13.

Paley D, Tetsworth K. Mechanical Axis Deviation of the Lower Limbs. Preoperative planning of multiapical frontal plane angular and bowing deformities of the femur and tibia. Clin Orthop Relat Res. 1992; 280: 48-64.

14.

Purushothaman B, Agarwal A, Dawson M. Posttraumatic Chronic Patellar Dislocation Treated by Distal Femoral Osteotomy and Medial Patellofemoral Ligament Reconstruction. Orthopedics. 2012; 35(11): e1668-72.

15.

Saithna A, Kundra R, Getgood A, Spalding T. Opening wedge distal femoral varus osteotomy for lateral compartment osteoarthritis in the valgus knee. Knee. 2014; 21(1): 172-175.

16.

Seah KT, Shafi R, Fragomen AT, Rozbruch SR. Distal Femoral Osteotomy: Is Internal Fixation Better than External? Clin Orthop Relat Res. 2011; 469: 2003-2011.

17.

Sternheim A, Garbedian S, Backstein D. Distal femoral varus osteotomy: unloading the lateral compartment: long-term follow-up of 45 medial closing wedge osteotomies. Orthopedics. 2011; 34: e488-490.

18.

Thein R, Bronak S, Thein R, Haviv B. Distal femoral osteotomy for valgus arthritic knees. J Orthop Sci. 2012; 17: 745-749.

19.

van Heerwaarden RJ, Wymenga AB, Freiling D, Lobenhoffer P. Distal medial closed wedge varus femur osteotomy stabilized with the tomofix plate fixator. Oper Tech Orthop. 2007; 17: 12-21.

20.

Williams DP, Blakey CM, Hadfield SG, Murray DW, Price AJ, Field RE. Long-term trends in the Oxford knee score following total knee replacement. Bone Joint J. 2013; 95-B(1): 45-5.
Ethics declarations
Conflict of Interest
Osama Elattar, MD, Ishaan Swarup, MD, Aaron Lam, BS, and Joseph Nguyen, MPH have declared that they have no conflict of interest. Austin Fragomen, MD, reports personal fees from Synthes, Smith & Nephew, and NuVasive, outside the work. S. Robert Rozbruch, MD, reports personal fees from NuVasive/Ellipse, Smith & Nephew, and Stryker, outside the work.
Human/Animal Rights
All procedures followed were in accordance with the ethical standards of the responsible committee on human experimentation (institutional and national) and with the Helsinki Declaration of 1975, as revised in 2000 (5).
Informed Consent
Informed consent was obtained from all patients for being included in the study.
Required Author Forms
Disclosure forms provided by the authors are available with the online version of this article.
Additional information
This study was completed at Hospital for Special Surgery, New York, NY.
Level of Evidence: IV: Therapeutic Study
Electronic supplementary material
Below is the link to the electronic supplementary material.
About this article
Cite this article
Elattar, O., Swarup, I., Lam, A. et al. Open Wedge Distal Femoral Osteotomy: Accuracy of Correction and Patient Outcomes. HSS Jrnl 13, 128–135 (2017). https://doi.org/10.1007/s11420-016-9516-6
Received:

Accepted:

Published:

Issue Date:
Keywords
genu valgum

lateral opening wedge

distal femoral osteotomy (DFO)

lateral patella subluxation

lateral patellar retinacular release