This is a preview of subscription content, log in to check access.
Access options
Buy single article
Instant access to the full article PDF.
US$ 39.95
Price includes VAT for USA
Subscribe to journal
Immediate online access to all issues from 2019. Subscription will auto renew annually.
US$ 99
This is the net price. Taxes to be calculated in checkout.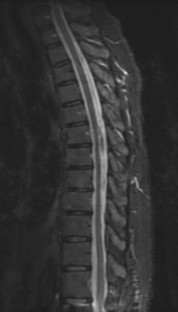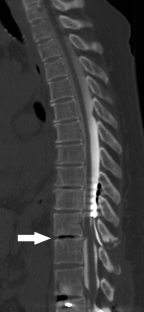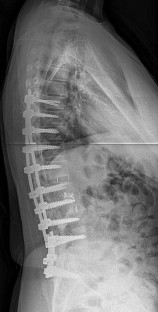 References
1.

Brasiliense LBC, Lazaro BCR, Reyes PM, et al. Biomechanical Contribution of the Rib Cage to Thoracic Stability. Spine (Phila Pa 1976). 2011; 36: E1686-E1693.

2.

Chan C, Peng P. Failed back surgery syndrome. Pain Med. 2011; 12: 577-606.

3.

De Jonge T, Slullitel H, Dubousset J, et al. Late-onset spinal deformities in children treated by laminectomy and radiation therapy for malignant tumours. Eur Spine J. 2005; 14: 765-771.

4.

Diebo BG, Ferrero E, Lafage R, et al. Recruitment of compensatory mechanisms in sagittal spinal malalignment is age and regional deformity dependent: a full-standing axis analysis of key radiographical parameters. Spine (Phila Pa 1976). 2015; 40: 642-649.

5.

Gard AP, Klopper HB, Doran SE, et al. Analysis of adjacent segment degeneration with laminectomy above a fused lumbar segment. J Clin Neurosci. 2013; 20: 1554-1557.

6.

Lonstein J. Post-laminectomy kyphosis. Clin. Orthop. Relat. Res. 1977:93–100. Available at: http://www.ncbi.nlm.nih.gov/pubmed/598179.

7.

Lubelski D, Healy AT, Mageswaran P, et al. Biomechanics of the lower thoracic spine after decompression and fusion: a cadaveric analysis. Spine J. 2014; 14: 2216-2223.

8.

Manca A, Kumar K, Taylor RS, et al. Quality of life, resource consumption and costs of spinal cord stimulation versus conventional medical management in neuropathic pain patients with failed back surgery syndrome (PROCESS trial). Eur J Pain. 2008; 12: 1047-1058.

9.

Matsumoto Y, Harimaya K, Doi T, et al. Outcome of osteoplastic laminotomy for excision of spinal cord tumours. J Orthop Surg (Hong Kong). 2009; 17: 275-279.

10.

North RB, Ewend MG, Lawton MT, et al. Failed back surgery syndrome: 5-year follow-up after spinal cord stimulator implantation. Neurosurgery. 1991; 28: 692-699.

11.

Oda I, Abumi K, Cunningham BW, et al. An in vitro human cadaveric study investigating the biomechanical properties of the thoracic spine. Spine (Phila Pa 1976). 2002; 27: E64-E70.

12.

Oda I, Abumi K, Lü D, et al. Biomechanical role of the posterior elements, costovertebral joints, and rib cage in the stability of the thoracic spine. Spine (Phila Pa 1976). 1996; 21: 1423-1429.

13.

Perry TG, Mageswaran P, Colbrunn RW, Bonner TF, Francis T, McLain RF. Biomechanical evaluation of a simulated T-9 burst fracture of the thoracic spine with an intact rib cage. J. Neurosurg. Spine. 2014;21:1–8. Available at: http://www.ncbi.nlm.nih.gov/pubmed/24949903.

14.

Peul WC, van den Hout WB, Brand R, et al. Prolonged conservative care versus early surgery in patients with sciatica caused by lumbar disc herniation: two year results of a randomised controlled trial. BMJ. 2008; 336: 1355-1358.

15.

Peul WC, van Houwelingen HC, van den Hout WB, et al. Surgery versus prolonged conservative treatment for sciatica. N Engl J Med. 2007; 356: 2245-2256.

16.

Shealy CN, Mortimer JT, Reswick JB. Elect Inhib Pain Stimul Dorsal Colum: Prelim Clin Rep. 1967:489–491.

17.

Thomson S, Jacques L. Demographic characteristics of patients with severe neuropathic pain secondary to failed back surgery syndrome. Pain Pract. 2009; 9: 206-215.

18.

Yeh JS, Sgouros S, Walsh AR, et al. Spinal sagittal malalignment following surgery for primary intramedullary tumours in children. Pediatr Neurosurg. 2001; 35: 318-324.
Ethics declarations
Conflict of Interest
Janina Kueper and Lukas P. Lampe, MD have declared that they have no conflict of interest. Alexander P. Hughes, MD reports grants from NuVasive, Inc. and personal fees from MiMedx Group, Inc. outside the work.
Human/Animal Rights
All procedures followed were in accordance with the ethical standards of the responsible committee on human experimentation (institutional and national) and with the Helsinki Declaration of 1975, as revised in 2008 (5).
Informed Consent
Informed consent was waived from all patients for being included in the study.
Required Author Forms
Disclosure forms provided by the authors are available with the online version of this article.
About this article
Cite this article
Kueper, J., Lampe, L.P. & Hughes, A.P. Thoracic Spine Degeneration Following Microlaminotomy for Spinal Cord Stimulator Placement and Subsequent Removal—a Case Report. HSS Jrnl 12, 186–189 (2016). https://doi.org/10.1007/s11420-016-9496-6
Received:

Accepted:

Published:

Issue Date:
Keywords
microlaminotomy

degeneration

thoracic spine

spinal cord stimulator

spinal cord compression