This is a preview of subscription content, log in to check access.
Access options
Buy single article
Instant access to the full article PDF.
US$ 39.95
Price includes VAT for USA
Subscribe to journal
Immediate online access to all issues from 2019. Subscription will auto renew annually.
US$ 99
This is the net price. Taxes to be calculated in checkout.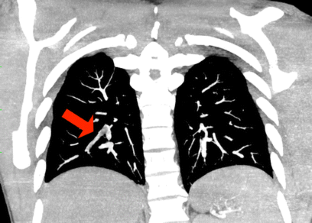 References
1.

Arciero RA, Mazzocca AD. Mini-open repair technique of HAGL (humeral avulsion of the glenohumeral ligament) lesion. Arthrosc: J Arthrosc Relat Surg: Off Publ Arthrosc Assoc N Am Int Arthrosc Assoc. 2005; 21(9): 1152. doi:10.1016/j.arthro.2005.06.009.

2.

Bast SC, Perry JR, Poppiti R, Vangsness CT, Weaver FA. Upper extremity blood flow in collegiate and high school baseball pitchers: a preliminary report. Am J Sports Med. 1996; 24(6): 847-51.

3.

Bast SC, Weaver FA, Perese S, Jobe FW, Weaver DC, Vangsness CT Jr. The effects of shoulder laxity on upper extremity blood flow in professional baseball pitchers. J Shoulder Elbow Surg / Am Shoulder Elbow Surg. 2011; 20(3): 461-6. doi:10.1016/j.jse.2010.09.007.

4.

Dattani R, Smith CD, Patel VR. The venous thromboembolic complications of shoulder and elbow surgery: a systematic review. Bone Joint J. 2013; 95-B(1): 70-4. doi:10.1302/0301-620X.95B1.29854.

5.

Durant TJ, Cote MP, Arciero RA, Mazzocca AD. Fatal pulmonary embolism after arthroscopic rotator cuff repair: a case series. Muscles, Ligaments Tendons J. 2014; 4(2): 232-7.

6.

Falck-Ytter Y, Francis CW, Johanson NA, et al. Prevention of VTE in orthopedic surgery patients: antithrombotic therapy and prevention of thrombosis, 9th ed: American College of Chest Physicians Evidence-Based Clinical Practice Guidelines. Chest. 2012; 141(2 Suppl): e278S-325S. doi:10.1378/chest.11-2404.

7.

Flinterman LE, Van Der Meer FJ, Rosendaal FR, Doggen CJ. Current perspective of venous thrombosis in the upper extremity. J Thrombosis Haemostasis: JTH. 2008; 6(8): 1262-6. doi:10.1111/j.1538-7836.2008.03017.x.

8.

Goldhaber NH, Lee CS. Isolated pulmonary embolism following shoulder arthroscopy. Case Rep Orthop. 2014; 2014: 279082. doi:10.1155/2014/279082.

9.

Hill J, Treasure T. National clinical guideline centre for a chronic C. Reducing the risk of venous thromboembolism in patients admitted to hospital: summary of NICE guidance. BMJ. 2010; 340: c95. doi:10.1136/bmj.c95.

10.

Hoxie SC, Sperling JW, Cofield RH. Pulmonary embolism following rotator cuff repair. Int J Shoulder Surg. 2008; 2(3): 49-51. doi:10.4103/0973-6042.42576.

11.

Jameson SS, James P, Howcroft DW, et al. Venous thromboembolic events are rare after shoulder surgery: analysis of a national database. J Shoulder Elbow Surg / Am Shoulder Elbow Surg. 2011; 20(5): 764-70. doi:10.1016/j.jse.2010.11.034.

12.

Jamieson CW. Venous complications of the thoracic outlet syndrome. Eur J Vascular Surg. 1987; 1(1): 1-3.

13.

Ray JG, Shmorgun D, Chan WS. Common C677T polymorphism of the methylenetetrahydrofolate reductase gene and the risk of venous thromboembolism: meta-analysis of 31 studies. Pathophysiol Haemost Thromb. 2002; 32(2): 51-8.

14.

Takahashi H, Yamamoto N, Nagamoto H, Sano H, Tanaka M, Itoi E. Venous thromboembolism after elective shoulder surgery: a prospective cohort study of 175 patients. J Shoulder Elbow Surg / Am Shoulder Elbow Surg. 2014; 23(5): 605-12. doi:10.1016/j.jse.2014.01.054.

15.

White RH, Henderson MC. Risk factors for venous thromboembolism after total hip and knee replacement surgery. Curr Opin Pulm Med. 2002; 8(5): 365-71.

16.

Yamamoto T, Tamai K, Akutsu M, Tomizawa K, Sukegawa T, Nohara Y. Pulmonary embolism after arthroscopic rotator cuff repair: a case report. Case Rep Orthop. 2013; 2013: 801752. doi:10.1155/2013/801752.
Disclosures
Conflict of Interest
Lucas S. McDonald, MD, MPH&TM, Patrick L. Maher, MD, Victoria S. McDonald, MD, and Christopher Chin, BA, have declared that they have no conflict of interest. Joshua S. Dines, MD, reports personal consulting fees from Arthrex, and family member receives royalties from Biomet, outside the work.
Human/Animal Rights
All procedures followed were in accordance with the ethical standards of the responsible committee on human experimentation (institutional and national) and with the Helsinki Declaration of 1975, as revised in 2008 (5).
Informed Consent
Informed consent was waived from all patients for being included in the study.
Required Author Forms
Disclosure forms provided by the authors are available with the online version of this article.
Additional information
Disclaimer: The views expressed in this paper are those of the authors and do not reflect the official policy or position of the Department of the Navy, Department of Defense, or United States government.
Work was performed at Hospital for Special Surgery in New York, NY.
Electronic supplementary material
Below is the link to the electronic supplementary material.
About this article
Cite this article
McDonald, L.S., Maher, P.L., McDonald, V.S. et al. Pulmonary Embolism in a Baseball Pitcher Following Open Shoulder Capsular Repair. HSS Jrnl 12, 81–84 (2016). https://doi.org/10.1007/s11420-015-9471-7
Received:

Accepted:

Published:

Issue Date:
Keywords
shoulder arthroscopy

shoulder arthrotomy

capsular repair

pulmonary embolism

baseball pitcher