This is a preview of subscription content, log in to check access.
Access options
Buy single article
Instant access to the full article PDF.
US$ 39.95
Price includes VAT for USA
Subscribe to journal
Immediate online access to all issues from 2019. Subscription will auto renew annually.
US$ 99
This is the net price. Taxes to be calculated in checkout.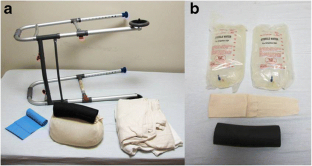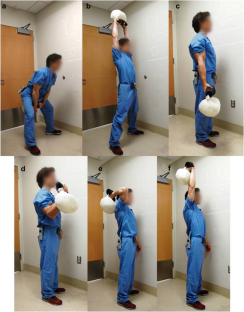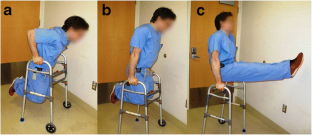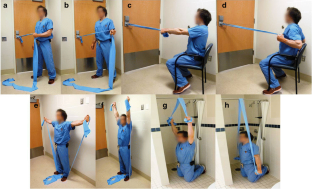 References
1.

Hull SK, DiLalla LF, Dorsey JK. Prevalence of health-related behaviors among physicians and medical trainees. Acad Psychiatry J Am Assoc Dir Psychiatr Resid Train Assoc Acad Psychiatry. 2008; 32(1): 31-8.

2.

Josephson EB, Caputo ND, Pedraza S, et al. A sedentary job? Measuring the physical activity of emergency medicine residents. J Emerg Med. 2013; 44(1): 204-8.

3.

Laskowski ER, Lexell J. Exercise and sports for health promotion, disease, and disability. PM R. 2012; 4(11): 795-6.

4.

Lebensohn P, Dodds S, Benn R, et al. Resident wellness behaviors: relationship to stress, depression, and burnout. Fam Med. 2013; 45(8): 541-9.

5.

Leventer-Roberts M, Zonfrillo MR, Yu S, Dziura JD, Spiro DM. Overweight physicians during residency: a cross-sectional and longitudinal study. J Grad Med Educ. 2013; 5(3): 405-11.

6.

Micheo W, Baerga L, Miranda G. Basic principles regarding strength, flexibility, and stability exercises. PM R. 2012; 4(11): 805-11.

7.

Multani SK, Sarathi V, Shivane V, Bandgar TR, Menon PS, Shah NS. Study of bone mineral density in resident doctors working at a teaching hospital. J Postgrad Med. 2010; 56(2): 65-70.

8.

Murphy MH, Blair SN, Murtagh EM. Accumulated versus continuous exercise for health benefit: a review of empirical studies. Sports Med Auckl NZ. 2009; 39(1): 29-43.

9.

Nemani VM, Park C, Nawabi DH. What makes a "great resident": the resident perspective. Curr Rev Musculoskelet Med. 2014; 7(2): 164-7.

10.

Philibert I, Friedmann P, Williams WT, ACGME Work Group on Resident Duty Hours. Accreditation Council for Graduate Medical Education. New requirements for resident duty hours. JAMA J Am Med Assoc. 2002; 288(9): 1112-4.

11.

Rogers LQ, Gutin B, Humphries MC, et al. A physician fitness program: enhancing the physician as an "exercise" role model for patients. Teach Learn Med. 2005; 17(1): 27-35.

12.

Stanford FC, Durkin MW, Blair SN, Powell CK, Poston MB, Stallworth JR. Determining levels of physical activity in attending physicians, resident and fellow physicians and medical students in the USA. Br J Sports Med. 2012; 46(5): 360-4.

13.

Subramanian P, Kantharuban S, Subramanian V, Willis-Owen SAG, Willis-Owen CA. Orthopaedic surgeons: as strong as an ox and almost twice as clever? Multicentre prospective comparative study. BMJ. 2011; 343: d7506.

14.

Weight CJ, Sellon JL, Lessard-Anderson CR, Shanafelt TD, Olsen KD, Laskowski ER. Physical activity, quality of life, and burnout among physician trainees: the effect of a team-based, incentivized exercise program. Mayo Clin Proc. 2013; 88(12): 1435-42.
Disclosures
Conflict of Interest
Peter B. Derman, MD, MBA, Joseph Liu, MD, and Alexander S. McLawhorn, MD, MBA have declared that they have no conflict of interest.
Human/Animal Rights
This article does not contain any studies with human or animal subjects performed by the any of the authors.
Informed Consent
Informed consent is not applicable for this article.
Required Author Forms
Disclosure forms provided by the authors are available with the online version of this article.
About this article
Cite this article
Derman, P.B., Liu, J. & McLawhorn, A.S. 24-Hour Fitness: the Orthopedic Resident On-Call Workout. HSS Jrnl 11, 294–298 (2015). https://doi.org/10.1007/s11420-015-9441-0
Received:

Accepted:

Published:

Issue Date:
Keywords
resident wellness

exercise

health

workout

on-call