Abstract
Background
Rigid screw rod techniques for cervical stabilization are widely used in adults. The benefits of rigid internal fixation include increased fusion rates, improvements in deformity correction, and diminished immobilization requirements. Applications of these techniques in children are challenging due to size constraints and the pathologic conditions encountered which require instrumented cervical fusions. Preparation as well as thorough understanding of the anatomy and surgical techniques is paramount to surgical safety in pediatric patients.
Questions/Purposes
This review article serves as an educational tool regarding the use of modern posterior instrumentation techniques for pediatric cervical deformity.
Methods
Expert review based on clinical expertise and literature review.
Results
The use of rigid screw rod instrumentation for the pediatric occiput and upper cervical spine is discussed. Preoperative imaging requirements for pediatric patients undergoing cervical spine surgery are reviewed. Anatomy, morphologic studies, and surgical techniques are discussed for each area of instrumentation.
Conclusions
Modern posterior cervical instrumentation techniques can be safely applied to the majority of pediatric patients who require an instrumented posterior cervical fusion. Patient safety revolves around thorough preoperative imaging tests, understanding of upper cervical anatomy, and meticulous surgical technique. Modern instrumentation leads to an improvement in fusion rates and a diminishment in immobilization requirements.
This is a preview of subscription content, log in to check access.
Access options
Buy single article
Instant access to the full article PDF.
US$ 39.95
Price includes VAT for USA
Subscribe to journal
Immediate online access to all issues from 2019. Subscription will auto renew annually.
US$ 99
This is the net price. Taxes to be calculated in checkout.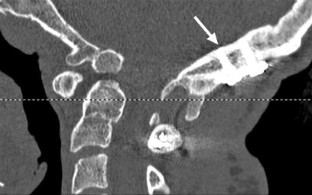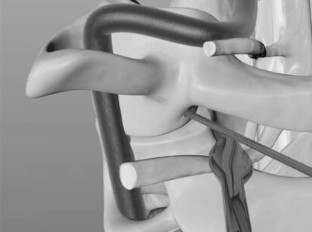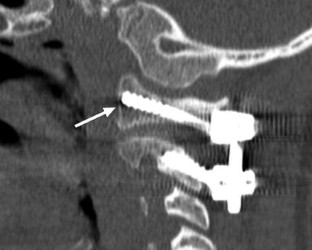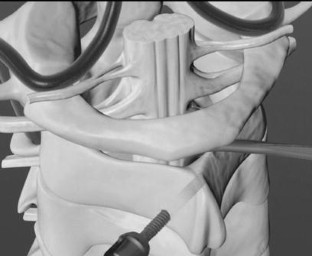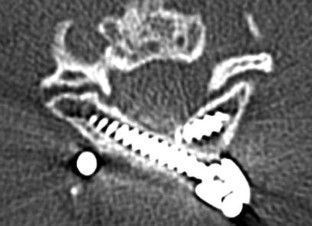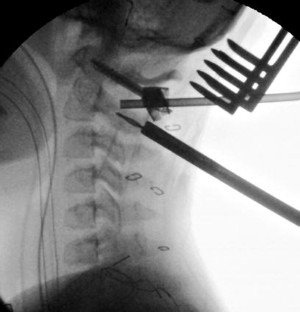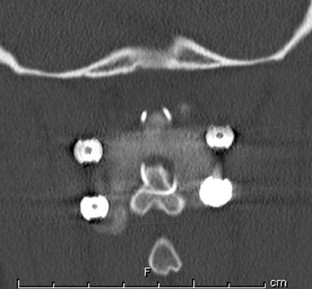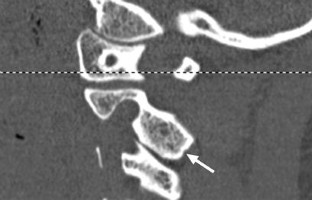 References
1.

Anderson RC, Ragel BT, Mocco J, Bohman LE, Brockmeyer DL. Selection of a rigid internal fixation construct for stabilization at the craniovertebral junction in pediatric patients. J Neurosurg. 2007; 107: 36-42.

2.

Brockmeyer DL, York JE, Apfelbaum RI. Anatomical suitability of C1–2 transarticular screw placement in pediatric patients. J Neurosurg. 2000; 92: 7-11.

3.

Chamoun RB, Whitehead WE, Curry DJ, Luerssen TG, Jea A. Computed tomography morphometric analysis for C-1 lateral mass screw placement in children. Clinical article. J Neurosurg Pediatr. 2009; 3: 20-23.

4.

Desai R, Stevenson CB, Crawford AH, Durrani AA, Mangano FT. C-1 lateral mass screw fixation in children with atlantoaxial instability: case series and technical report. J Spinal Disord Tech. 2010; 23: 474-479.

5.

Ebraheim NA, Lu J, Biyani A, Brown JA, Yeasting RA. An anatomic study of the thickness of the occipital bone. Implications for occipitocervical instrumentation. Spine. 1996; 21: 1725-1729. discussion 1729–1730.

6.

Geck MJ, Truumees E, Hawthorne D, Singh D, Stokes JK, Flynn A. Feasibility of rigid upper cervical instrumentation in children: tomographic analysis of children aged 2 to 6. J Spinal Disord Tech. 2013.

7.

Gluf WM, Brockmeyer DL. Atlantoaxial transarticular screw fixation: a review of surgical indications, fusion rate, complications, and lessons learned in 67 pediatric patients. J Neurosurg Spine. 2005; 2: 164-169.

8.

Haher TR, Yeung AW, Caruso SA, et al. Occipital screw pullout strength. A biomechanical investigation of occipital morphology. Spine. 1999; 24: 5-9.

9.

Hankinson TC, Avellino AM, Harter D, et al. Equivalence of fusion rates after rigid internal fixation of the occiput to C-2 with or without C-1 instrumentation. J Neurosurg Pediatr. 2010; 5: 380-384.

10.

Haque A, Price AV, Sklar FH, Swift DM, Weprin BE, Sacco DJ. Screw fixation of the upper cervical spine in the pediatric population. Clinical article. J Neurosurg Pediatr. 2009; 3: 529-533.

11.

Harms J, Melcher RP. Posterior C1–C2 fusion with polyaxial screw and rod fixation. Spine. 2001; 26: 2467-2471.

12.

Hedequist D, Proctor M. Screw fixation to C2 in children: a case series and technical report. J Pediatr Orthop. 2009; 29: 21-25.

13.

Hedequist D, Hresko T, Proctor M. Modern cervical spine instrumentation in children. Spine. 2008; 33: 379-383.

14.

Hedequist D, Bekelis K, Emans J, Proctor MR. Single stage reduction and stabilization of basilar invagination after failed prior fusion surgery in children with Down's syndrome. Spine. 2010; 35: E128-E133.

15.

Hedequist D, Proctor M, Hresko T. Lateral mass screw fixation in children. J Child Orthop. 2010; 4: 197-201.

16.

Jea A, Taylor MD, Dirks PB, Kulkarni AV, Rutka JT, Drake JM. Incorporation of C-1 lateral mass screws in occipitocervical and atlantoaxial fusions for children 8 years of age or younger. Technical note. J Neurosurg. 2007; 107: 178-183.

17.

Lapsiwala SB, Anderson PA, Oza A, Resnick DK. Biomechanical comparison of four C1 to C2 rigid fixative techniques: anterior transarticular, posterior transarticular, C1 to C2 pedicle, and C1 to C2 intralaminar screws. Neurosurgery. 2006; 58: 516-521. discussion 516–521.

18.

Lehman RA Jr, Dmitriev AE, Helgeson MD, Sasso RC, Kuklo TR, Riew KD. Salvage of C2 pedicle and pars screws using the intralaminar technique: a biomechanical analysis. Spine. 2008; 33: 960-965.

19.

Melcher RP, Puttlitz CM, Kleinstueck FS, Lotz JC, Harms J, Bradford DS. Biomechanical testing of posterior atlantoaxial fixation techniques. Spine. 2002; 27: 2435-2440.

20.

Patel AJ, Gressot LV, Boatey J, Hwang SW, Brayton A, Jea A. Routine sectioning of the C2 nerve root and ganglion for C1 lateral mass screw placement in children: surgical and functional outcomes. Childs Nerv Syst Off J Int Soc Pediatr Neurosurg. 2013; 29: 93-97.

21.

Reilly CW, Choit RL. Transarticular screws in the management of C1–C2 instability in children. J Pediatr Orthop. 2006; 26: 582-588.

22.

Steinmetz MP, Mroz TE, Benzel EC. Craniovertebral junction: biomechanical considerations. Neurosurgery. 2010; 66: 7-12.

23.

Yeom JS, Buchowski JM, Park KW, Chang BS, Lee CK, Riew KD. Undetected vertebral artery groove and foramen violations during C1 lateral mass and C2 pedicle screw placement. Spine. 2008; 33: E942-E949.

24.

Zipnick RI, Merola AA, Gorup J, et al. Occipital morphology. An anatomic guide to internal fixation. Spine. 1996; 21: 1719-1724. discussion 1729–1730.
Disclosures
Conflict of Interest:
Daniel Hedequist, MD has declared that he has no conflict of interest.
Human/Animal Rights:
This article does not contain any studies with human or animal subjects performed by the any of the authors.
Informed Consent:
N/A
Required Author Forms
Disclosure forms provided by the authors are available with the online version of this article.
Electronic Supplementary Material
Below is the link to the electronic supplementary material.
About this article
Cite this article
Hedequist, D. Modern Instrumentation of the Pediatric Occiput and Upper Cervical Spine. HSS Jrnl 11, 9–14 (2015). https://doi.org/10.1007/s11420-014-9398-4
Received:

Accepted:

Published:

Issue Date:
Keywords
pediatric

cervical spine

screw fixation