This is a preview of subscription content, log in to check access.
Access options
Buy single article
Instant access to the full article PDF.
US$ 39.95
Price includes VAT for USA
Subscribe to journal
Immediate online access to all issues from 2019. Subscription will auto renew annually.
US$ 99
This is the net price. Taxes to be calculated in checkout.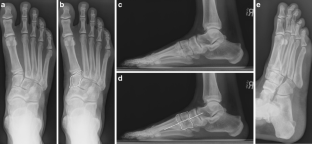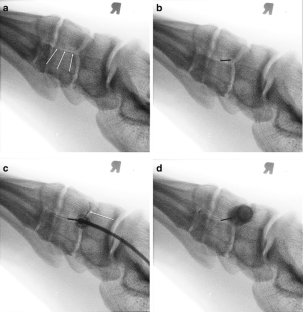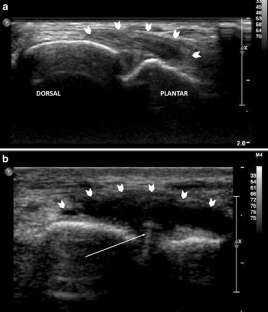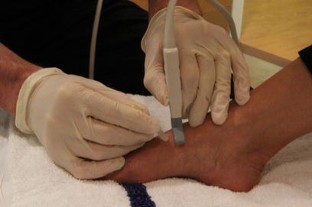 References
1.

Azurza K, Sakellariou A. Osteosynthesis of a symptomatic bipartite medial cuneiform. Foot Ankle Int. 2001; 22: 499-501.

2.

Barlow TE. Os cuneiforme I bipartum. Am J Phys Anthropol. 1942; 29: 95-111.

3.

Bismil Q, Foster PAL, Venkateswaran B, Shanker J. Symptomatic bipartite medial cuneiform after injury: a case report. Foot Ankle Surg. 2005; 11: 55-58.

4.

Burnett SE, Case DT. Bipartite medial cuneiform: new frequencies from skeletal collections and a meta-analysis of previous cases. Homo. 2001; 62: 109-125.

5.

Chiodo CP, Parentis MA, Myerson MS. Symptomatic bipartite medial cuneiform in an adult athlete: a case report. Foot Ankle Int. 2002; 23: 348-351.

6.

Coughlin MJ, Mann RA, Saltzman CL. Surgery of the foot and ankle, ed 8. Amsterdam: Elsevier; 2007: 597-598. Sesamoids and accessory bones of the foot.

7.

Dellacorte MP, Lin PJ, Grisafi PJ. Bipartite medial cuneiform a case report. J Am Podiatr Med Assoc. 1992; 82: 475-478.

8.

Elias I, Dheer S, Zoga A, Raikin S, Morrison W. Magnetic resonance imaging findings in bipartite medial cuneiform—a potential pitfall in diagnosis of midfoot injuries: a case series. J Med Case Rep. 2008; 2: 272-276.

9.

Eves T, Mudussar A, Oddy M (2013) Sports injury to a bipartite medial cuneiform in a child. J Foot Ankle Surg (in press)

10.

Kjellstrom A. A case study of os cuneiforme mediale bipartum from Stiguna, Sweden. Int J Osteoarcheol. 2004; 14: 475-480.

11.

O'Neal ML, Ganey TM, Ogden JA. Fracture of a bipartite medial cuneiform synchondrosis. Foot Ankle Int. 1995; 16: 37-40.
Disclosures
Conflict of Interest:
Anukul Panu, MD, FRCPC, Gabrielle Konin, MD, Gregory Saboeiro, MD, and Robert Schneider, MD, have declared that they have no conflict of interest.
Human/Animal Rights:
All procedures followed were in accordance with the ethical standards of the responsible committee on human experimentation (institutional and national) and with the Helsinki Declaration of 1975, as revised in 2008 [5].
Informed Consent:
Informed consent was waived from all patients for being included in the study.
Required Author Forms
Disclosure forms provided by the authors are available with the online version of this article.
Electronic supplementary material
Below is the link to the electronic supplementary material.
About this article
Cite this article
Panu, A., Konin, G., Saboeiro, G. et al. Symptomatic Bipartite Medial Cuneiform Treated with Fluoroscopic and Ultrasound-Guided Injections. HSS Jrnl 10, 92–97 (2014). https://doi.org/10.1007/s11420-013-9365-5
Received:

Accepted:

Published:

Issue Date:
Keywords
bipartite medial cuneiform

ultrasound guided injection

fluoroscopically guided injection

mid-foot pain