This is a preview of subscription content, log in to check access.
Access options
Buy single article
Instant access to the full article PDF.
US$ 39.95
Price includes VAT for USA
Subscribe to journal
Immediate online access to all issues from 2019. Subscription will auto renew annually.
US$ 99
This is the net price. Taxes to be calculated in checkout.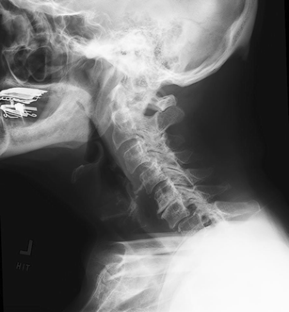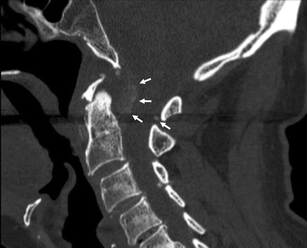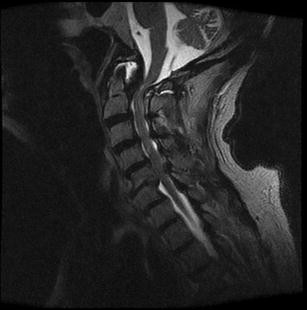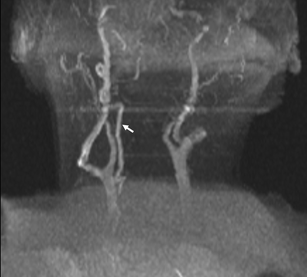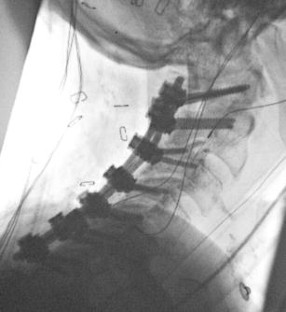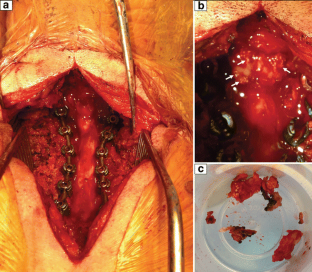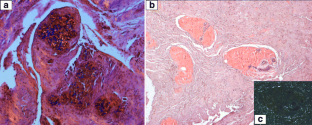 References
1.

American Spinal Injury Association, Atlanta, GA. ASIA Exam Sheet for International Standards for Neurological Classification of Spinal Cord Injury. Available at: http://www.asia-spinalinjury.org/elearning/ISNCSCI_Exam_Sheet_r4.pdf. Accessed January 16, 2013.

2.

Ali S, Hoch M, Dadhania V, Khurana JS. CPPD crowned dens syndrome with clivus destruction: a case report. J Radiol Case Rep. 2011; 5: 30-37.

3.

Baysal T, Baysal O, Kutlu R, Karaman I, Mizrak B. The crowned dens syndrome: a rare form of calcium pyrophosphate deposition disease. Eur Radiol. 2000; 10: 1003-1005.

4.

Boden SD, Dodge LD, Bohlman HH, Rechtine GR. Rheumatoid arthritis of the cervical spine. A long-term analysis with predictors of paralysis and recovery. J Bone Joint Surg Am. 1993; 75: 1282-1297.

5.

Chang EY, Lim WY, Wolfson T, et al. Frequency of atlantoaxial calcium pyrophosphate dihydrate deposition at CT. Radiology. 2013.

6.

Chen L, Yang H, Yang T, Xu Y, Bao Z, Tang T. Effectiveness of surgical treatment for traumatic central cord syndrome. J Neurosurg Spine. 2009; 10(1): 3-8.

7.

Goto S, Umehara J, Aizawa T, Kokubun S. Crowned Dens syndrome. J Bone Joint Surg Am. 2007; 89: 2732-2736.

8.

Ishida Y, Tominaga T. Predictors of neurologic recovery in acute central cervical cord injury with only upper extremity impairment. Spine (Phila Pa 1976). 2002; 27: 1652-8. discussion 1658.

9.

Ito K, Aoyama T, Hara Y, Horiuchi T, Hongo K. Acute neck pain caused by calcium pyrophosphate dehydrate deposition in the transverse ligament of the atlas: a case report. No Shinkei Geka. 2011; 39: 769-772.

10.

Li XF, Dai LY. Acute central cord syndrome: injury mechanisms and stress features. Spine (Phila Pa 1976). 2010; 35: E955-64.

11.

Lin SH, Hsieh ET, Wu TY, Chang CW. Cervical myelopathy induced by pseudo-gout in ligamentum flavum and retro-odontoid mass: a case report. Spinal Cord. 2006; 44: 692-694.

12.

Magarelli N, Simone F, Amelia R, et al. MR imaging of atlantoaxial joint in early rheumatoid arthritis. Radiol Med. 2010; 115: 1111-1120.

13.

Nowak DD, Lee JK, Gelb DE, Poelstra KA, Ludwig SC. Central cord syndrome. J Am Acad Orthop Surg. 2009; 17: 756-765.

14.

Pfeiffer Zehnder C. Acute neck pain in an elderly patient. Praxis (Bern 1994). 2010; 99: 1295-1299.

15.

Salaffi F, Carotti M, Guglielmi G, Passarini G, Grassi W. The crowned dens syndrome as a cause of neck pain: clinical and computed tomography study in patients with calcium pyrophosphate dihydrate deposition disease. Clin Exp Rheumatol. 2008; 26: 1040-1046.

16.

Schneider RC, Cherry G, Pantek H. The syndrome of acute central cervical spinal cord injury; with special reference to the mechanisms involved in hyperextension injuries of cervical spine. J Neurosurg. 1954; 11: 546-577.

17.

Wasserman BR, Moskovich R, Razi AE. Rheumatoid arthritis of the cervical spine—clinical considerations. Bull NYU Hosp Jt Dis. 2011; 69: 136-148.

18.

Werner BC, Shen FH, Shimer AL (2013) Primary cervical amyloidoma: A case report and review of the literature. Spine J.

19.

Yonezawa I, Okuda T, Won JH, Sakoda J, Nakahara D, Nojiri H, Muto O, Momomura R, Kaneko K (2012) Retrodental Mass in Rheumatoid Arthritis. J Spinal Disord Tech

20.

Younes M, Belghali S, Kriaa S, et al. Compared imaging of the rheumatoid cervical spine: prevalence study and associated factors. Joint Bone Spine. 2009; 76: 361-368.
Disclosures
Conflict of Interest:
Alexander Aichmair, MD, Richard J. Herzog, MD, Giorgio Perino, MD, and Darren R. Lebl, MD have declared that they have no conflict of interest.
Human/Animal Rights:
All procedures followed were in accordance with the ethical standards of the responsible committee on human experimentation (institutional and national) and with the Helsinki Declaration of 1975, as revised in 2008 (5).
Informed Consent:
Informed consent was waived from all patients for being included in the study.
Required Author Forms
Disclosure forms provided by the authors are available with the online version of this article.
Electronic supplementary material
Below is the link to the electronic supplementary material.
About this article
Cite this article
Aichmair, A., Herzog, R.J., Perino, G. et al. Recovery After Cervical Decompression Surgery for the Treatment of Crowned Dens Syndrome Causing Progressive Neurological Decline: A Case Report. HSS Jrnl 10, 83–87 (2014). https://doi.org/10.1007/s11420-013-9364-6
Received:

Accepted:

Published:

Issue Date:
Keywords
Cervical Spinal Cord

Cervical Spondylotic Myelopathy

Ligamentum Flavum

CPPD

Calcium Pyrophosphate