Abstract
Recurrent quadriceps tendon rupture is a debilitating condition that may be challenging to treat, especially in the presence of systemic disease such as diabetes mellitus (Bedi et al., J Shoulder Elbow Surg 19:978–988, 2010; Chbnou and Frenette, Am J Physiol Regul Integr Comp Physiol 5:R952–R957, 2004; Chen et al., J Shoulder Elbow Surg 5:416–421, 2003). Many surgical treatment protocols have been proposed (Azar, in Canale and Beatty, eds., Campbell's Operative Orthopedics, Mosby/Elsevier, Philadelphia, PA, 2008; Ilan et al., J Am Acad Orthop Surg 3:192–200, 2003; Rodeo and Izawa, in Garrett et al., eds., Principles and Practice of Orthopedic Sports Medicine, Lippincott Williams & Wilkins, Philadelphia, PA, 2000). We report the case of a diabetic male with multiple treatment failures. He ultimately sustained a good outcome following treatment with a novel surgical technique that utilized a patella quadriceps tendon allograft. Tendon allograft-to-native bone healing had previously failed in this patient, so we used a bone-tendon construct allograft to provide an allograft bone-to-native bone healing site. Now, 13 months postoperative, the patient has increased strength, minimal pain, 20 ° of extensor lag and 130 ° of flexion.
This is a preview of subscription content, log in to check access.
Access options
Buy single article
Instant access to the full article PDF.
US$ 39.95
Price includes VAT for USA
Subscribe to journal
Immediate online access to all issues from 2019. Subscription will auto renew annually.
US$ 99
This is the net price. Taxes to be calculated in checkout.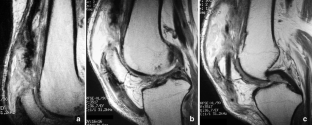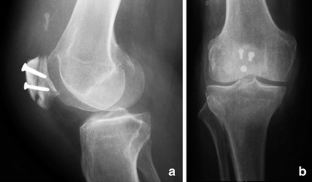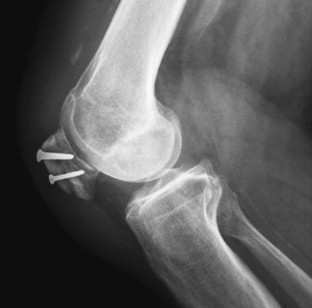 References
1.

Azar FM. Chapter 46: Traumatic disorders. In: Canale ST, Beaty JH, eds. Campbell's Operative Orthopaedics. 11th ed. Philadelphia, PA: Mosby/Elsevier; 2008:2737.

2.

Bedi A, Fox AJ, Harris PE, Deng XH, Ying L, Warren RF, Rodeo SA. Diabetes mellitus impairs tendon-bone healing after rotator cuff repair. J Shoulder Elbow Surg. 2010.

3.

Chbinou N, Frenette J. Insulin-dependent diabetes impairs the inflammatory response and delays angiogenesis following Achilles tendon injury. Am J Physiol Regul Integr Comp Physiol. 2004;5:R952–7.

4.

Chen AL, Shapiro JA, Ahn AK, Zuckerman JD, Cuomo F. Rotator cuff repair in patients with type I diabetes mellitus. J Shoulder Elbow Surg. 2003;5:416–421.

5.

DeFranco MJ, Derwin K, Iannotti JP. New therapies in tendon reconstruction. J Am Acad Orthop Surg. 2004;5:298–304.

6.

Evans PD, Pritchard GA, Jenkins DH. Carbon fibre used in the late reconstruction of rupture of the extensor mechanism of the knee. Injury. 1987;1:57–60.

7.

Getgood A, Bollen S. What tissue bankers should know about the use of allograft tendons and cartilage in orthopaedics. Cell Tissue Bank. 2010;1:87–97.

8.

Ilan DI, Tejwani N, Keschner M, Leibman M. Quadriceps tendon rupture. J Am Acad Orthop Surg. 2003;3:192–200.

9.

Levy M, Goldstein J, Rosner M. A method of repair for quadriceps tendon or patellar ligament (tendon) ruptures without cast immobilization. preliminary report. Clin Orthop Relat Res. 1987;218:297–301.

10.

Longo UG, Lamberti A, Maffulli N, Denaro V. Tendon augmentation grafts: A systematic review. Br Med Bull. 2010:165–188.

11.

Maffulli N, Longo UG, Maffulli GD, Khanna A, Denaro V. Achilles tendon ruptures in diabetic patients. Arch Orthop Trauma Surg. 2010.

12.

Rodeo SA, Izawa K. Chapter 39: Diagnosis and treatment of knee tendon injury. In: Garrett WE, Speer KP, Kirkendall DT, Kitkowski MD, eds. Principles and Practice of Orthopaedic Sports Medicine. Philadelphia, PA: Lippincott Williams & Wilkins; 2000:687.

13.

Truong DT, Dussault RG, Kaplan PA. Fracture of the os peroneum and rupture of the peroneus longus tendon as a complication of diabetic neuropathy. Skeletal Radiol. 1995;8:626–628.

14.

Valdes MA, Thakur NA, Namdari S, Ciombor DM, Palumbo M. Recombinant bone morphogenic protein-2 in orthopaedic surgery: A review. Arch Orthop Trauma Surg. 2009;12:1651–1657.
Disclosures
Each author certifies that he or she has no commercial associations (e.g., consultancies, stock ownership, equity interest, patent/licensing arrangements, etc.) that might pose a conflict of interest in connection with the submitted article.
Each author certifies that his or her institution approved the human protocol for this investigation; that all investigations were conducted in conformity with ethical principles of research, and that informed consent for participation in the study was obtained.
About this article
Cite this article
Druskin, S.C., Rodeo, S.A. Novel Treatment of a Failed Quadriceps Tendon Repair in a Diabetic Patient Using a Patella-Quadriceps Tendon Allograft. HSS Jrnl 9, 195–199 (2013). https://doi.org/10.1007/s11420-012-9285-9
Received:

Accepted:

Published:

Issue Date:
Keywords
Quadriceps Tendon

Tendon Healing

Semitendinosus Tendon

Tendon Allograft

Absorbable Collagen Sponge