This is a preview of subscription content, log in to check access.
Access options
Buy single article
Instant access to the full article PDF.
US$ 39.95
Price includes VAT for USA
Subscribe to journal
Immediate online access to all issues from 2019. Subscription will auto renew annually.
US$ 99
This is the net price. Taxes to be calculated in checkout.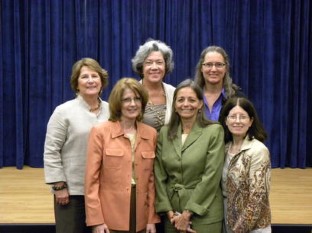 References
1.

Centers for Disease Control and Prevention (CDC). Prevalence of doctor-diagnosed arthritis and arthritis-attributable activity limitation—United States, 2003–2005. MMWR Morb Mortal Wkly Rep 2006;55(40):1089–92.

2.

Lawrence RC, et al. Estimates of the prevalence of arthritis and other rheumatic conditions in the United States. Part II. Arthritis Rheum 2008;58(1):26–35.

3.

Hootman JM, Helmick CG. Projections of US prevalence of arthritis and associated activity limitations. Arthritis Rheum 2006;54(1):226–9.

4.

Agency for Healthcare Research and Quality. HCUPnet. National and regional estimates on hospital use for all patients from the HCUP nationwide inpatient sample (NIS). National statistics—principle procedure only. ICD-9-CM 81.54 and 81.51. 2011. http://hcupnet.ahrq.gov.

5.

Yelin E, et al. Medical care expenditures and earnings losses among persons with arthritis and other rheumatic conditions in 2003, and comparisons with 1997. Arthritis Rheum 2007; 56(5):1397–407.

6.

Jones JM. Record 64 % rate honesty, ethics of members of Congress low. Ratings of nurses, pharmacists, and medical doctors most positive [press release]. Gallup.com 2011. http://www.gallup.com/poll/151460/Record-Rate-Honesty- Ethics-Members-Congress-Low.aspx.

7.

Porcheret M, et al. Treatment of knee pain in older adults in primary care: development of an evidence-based model of care. Rheumatology (Oxford) 2007;46(4):638–48.

8.

Hill J, et al. Do OA patients gain additional benefit from care from a clinical nurse specialist?—a randomized clinical trial. Rheumatology (Oxford) 2009;48(6):658–64.

9.

McDonald DD, Fedo J. Older adults' pain communication: the effect of interruption. Pain Manag Nurs 2009;10(3): 149–53.

10.

Puenpatom RA, Victor TW. Increased prevalence of metabolic syndrome in individuals with osteoarthritis: an analysis of NHANES III data. Postgrad Med 2009;121(6):9–20.

11.

Sowers M, et al. Knee osteoarthritis in obese women with cardiometabolic clustering. Arthritis Rheum 2009;61(10): 1328–36.

12.

Allen KD, et al. Racial differences in osteoarthritis pain and function: potential explanatory factors. Osteoarthritis Cartilage 2010;18(2):160–7.

13.

Altman R, et al. Development of criteria for the classification and reporting of osteoarthritis. Classification of osteoarthritis of the knee. Diagnostic and Therapeutic Criteria Committee of the American Rheumatism Association. Arthritis Rheum 1986;29(8):1039–49.

14.

American College of Rheumatology Subcommittee on Osteoarthritis. Recommendations for the medical management of osteoarthritis of the hip and knee: 2000 update. Arthritis Rheum 2000;43(9):1905–15.

15.

Fransen M, McConnell S. Land-based exercise for osteoarthritis of the knee: a metaanalysis of randomized controlled trials. J Rheumatol 2009;36(6):1109–17.

16.

Fransen M, et al. Exercise for osteoarthritis of the hip. Cochrane Database Syst Rev 2009(3):CD007912.

17.

Bartels EM, et al. Aquatic exercise for the treatment of knee and hip osteoarthritis. Cochrane Database Syst Rev 2007(4): CD005523.

18.

Brosseau L, et al. Thermotherapy for treatment of osteoarthritis. Cochrane Database Syst Rev 2003(4):CD004522.

19.

Leveille SG, et al. Disabling symptoms: what do older women report? J Gen Intern Med 2002;17(10):766–73.

20.

Fouladbakhsh J. Use of complementary and alternative medicine (CAM) providers, practices and products among U.S. cancer survivors. Tromsø, Norway: International Society for Complementary Medicine Research 2010.

21.

Quandt SA, et al. Use of complementary and alternative medicine by persons with arthritis: results of the National Health Interview Survey. Arthritis Rheum 2005;53(5):748–55.

22.

Unsal A, Gozum S. Use of complementary and alternative medicine by patients with arthritis. J Clin Nurs 2010;19(7–8): 1129–38.

23.

U.S. Department of Health and Human Services. Multiple chronic conditions: a strategic framework. Optimum health and quality of life for individuals with multiple chronic conditions. Washington, DC; 2010 Dec. http://www.hhs.gov/.

24.

Arthritis Foundation and the Centers for Disease Control and Prevention. A national public health agenda for osteoarthritis 2010. Atlanta; 2010 Feb. http://www.arthritis.org/media/Ad%20Council%20101/OA_Agenda_2010.pdf.

25.

Kelley GA, et al. Effects of community-deliverable exercise on pain and physical function in adults with arthritis and other rheumatic diseases: a meta-analysis. Arthritis Care Res (Hoboken) 2011;63(1):79–93.

26.

Murphy L, et al. A health care provider's recommendation is the most influential factor in taking an arthritis self-management course (SMC): a national perspective from the arthritis conditions health effects survey (ACHES) [abstract]. Arthritis Rheum 2007;56(9 suppl):S307-S308.
Laura Robbins is a senior vice president for education and academic affairs at the Hospital for Special Surgery, New York City. Marjorie G. Kulesa is a past president of the National Association of Orthopaedic Nurses and the nurse coordinator for the Department of Orthopaedic Surgery at Winthrop-University Hospital, Mineola, NY. Contact authors: Laura Robbins (robbinsl@ hss.edu) and Marjorie G. Kulesa (mkulesa@ winthrop.org). The authors acknowledge Phyllis Tower for her help in searching the literature and writing. The authors have disclosed no potential conflicts of interest, financial or otherwise.
Additional information
This executive summary was produced by the American Journal of Nursing (AJN), which is publishing it in its March 2012 issue. For access to all of the articles in this special AJN supplement on osteoarthritis, go to www.AJNonline.com.
Reprinted with permission from American Journal of Nursing, 112(3), S3–11, 2012.
About this article
Cite this article
Robbins, L., Kulesa, M.G. The State of the Science in the Prevention and Management of Osteoarthritis. HSS Jrnl 8, 151–158 (2012). https://doi.org/10.1007/s11420-012-9272-1
Keywords
Glucosamine Sulfate

Arthritis Foundation

Risk Assessment Questionnaire

Health Plan Employer Data

Knee Muscle Strength