Abstract
Degenerative lumbar scoliosis is a coronal deviation of the spine that is prevalent in the elderly population. Although the etiology is unclear, it is associated with progressive and asymmetric degeneration of the disc, facet joints, and other structural spinal elements typically leading to neural element compression. Clinical presentation varies and is frequently associated with axial back pain and neurogenic claudication. Indications for treatment include pain, neurogenic symptoms, and progressive cosmetic deformity. Non-operative treatment includes physical conditioning and exercise, pharmacological agents for pain control, and use of orthotics and invasive modalities like epidural and facet injections. Operative treatment should be contemplated after multi-factorial and multidisciplinary evaluation of the risks and the benefits. Options include decompression, instrumented stabilization with posterior or anterior fusion, correction of deformity, or a combination of these that are tailored to each patient. Incidence of perioperative complications is substantial and must be considered when deciding appropriate operative treatment. The primary goal of surgical treatment is to provide pain relief and to improve the quality of life with minimum risk of complications.
This is a preview of subscription content, log in to check access.
Access options
Buy single article
Instant access to the full article PDF.
US$ 39.95
Price includes VAT for USA
Subscribe to journal
Immediate online access to all issues from 2019. Subscription will auto renew annually.
US$ 99
This is the net price. Taxes to be calculated in checkout.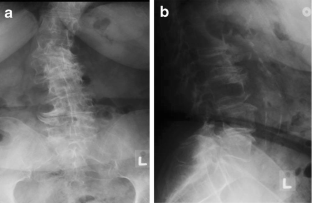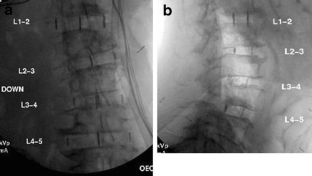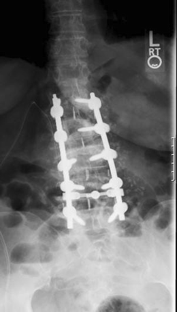 References
1.

Adam S. Kanter M.D., Ashok R., Asthagiri M.D., and Christopher I, Shaffrey, M.D. Aging Spine: Challenges and Emerging Techniques. Clinical Neurosurgery 2007; 54: 10–18

2.

Aebi M. Adult scoliosis. Therapeutische Umschau 1987; 44:757–763

3.

Aebi M. The adult scoliosis. Eur Spine J 2005; 14(10):925–48.

4.

Anasetti F, Galbusera F, Aziz HN, Bellini CM, Addis A, Villa T. et. al,. Spine stability after implantation of an interspinous device: an in vitro and finite element biomechanical study. J Neurosurg Spine 2010;13(5):568–75.

5.

Ascani E, Bartolozzi P, Logroscino CA, Marchetti PG, Ponte A, Savini R, Travaglini F, Binazzi R, Di Silvestre M (1986) Natural history of untreated idiopathic scoliosis after skeletal maturity. Spine 11(8):784–789

6.

Avraam Ploumis, MD*, Ensor E. Transfledt, MD, Francis Denis, MD Degenerative lumbar scoliosis associated with spinal stenosis. The Spine Journal 2007; 7(4):428–36

7.

Benner B, Ehni G. Degenerative lumbar scoliosis. Spine 1979; 4: 548

8.

Berven SH, Deviren V, Mitchell B, Wahba G, Hu SS, Bradford DS. Operative management of degenerative scoliosis: an evidence-based approach to surgical strategies based on clinical and radiographic outcomes. Neurosurg Clin N Am. 2007;18(2):261–72.

9.

Berven SH, Lowe T. The Scoliosis Research Society classification for adult spinal deformity. Neurosurg Clin N Am 2007;18(2):207–13.

10.

Birknes JK, White AP, Albert TJ, Shaffrey CI, Harrop JS. Adult degenerative scoliosis: a review. Neurosurgery 2008;63(3 Suppl):94–103.

11.

Boachie-Adjei O, Gupta MC. Adult scoliosis + deformity. AAOS Instructional Course Lectures 1999; 48(39): 377–391

12.

Carter OD, Haynes SG. Prevalence rates for scoliosis in US adults: Results from the first National Health and Nutrition Examination Survey. Int J Epidemiol 1987;16:537–44.

13.

Daffner SD, Vaccaro AR. Adult degenerative lumbar scoliosis. Am J Orthop (Belle Mead NJ) 2003;32(2):77–82.

14.

Epstein JA, Epstein BS, Jones MD. Symptomatic lumbar scoliosis and degenerative changes in the elderly. Spine1979; 4:542–547

15.

Frank Schwab, MD, Jean-Pierre Farcy, MD, Keith Bridwell, MD, Sigurd Berven, MD, Steven Glassman, MD, John Harrast, MS, William Horton, MD. A Clinical Impact Classification of Scoliosis in the Adult. Spine 2006;31(18): 2109–2114

16.

Gelalis ID, Kang JD: Thoracic and lumbar fusions for degenerative disorders: Rationale for selecting the appropriate fusion techniques. Orthop Clin North Am 1998;29:829–842.

17.

Glassman SD, Bridwell K, Dimar JR, Horton W, Berven S, Schwab F. The impact of positive sagittal balance in adult spinal deformity. Spine 2005; 30(18):2024–2029

18.

Gupta MC. Degenerative scoliosis. Options for surgical management. Orthop Clin North Am. 2003;34(2):269–79.

19.

Hanley EN Jr: Indications for fusion in the lumbar spine. Bull Hosp Jt Dis 1996;55:154–157.

20.

Hanley EN Jr: The indications for lumbar spinal fusion with and without instrumentation. Spine 1995;20(24 suppl): S143-S153.

21.

Kobayashi T, Atsuta Y, Takemitsu M, et al. A prospective study of de novo scoliosis in a community based cohort. Spine 2006;31:178–82.

22.

Lowe T, Berven SH, Schwab FJ, Bridwell KH. The SRS classification for adult spinal deformity: building on the King/Moe and Lenke classification systems.Spine (Phila Pa 1976) 2006;31(19 Suppl): S119-25.

23.

Marchesi DG, Aebi M: Pedicle fixation devices in the treatment of adult lumbar scoliosis. Spine 1992;17(8 suppl): S304-S309.

24.

Nasca RJ: Surgical management of lumbar spinal stenosis. Spine 1987;12: 809–816.

25.

Oskouian RJ Jr, Shaffrey CI. Degenerative lumbar scoliosis. Neurosurg Clin N Am. 2006;17(3):299–315.

26.

Perennou D, Marcelli C, Herisson C. Adult lumbar scoliosis: Epidemiologic aspects in a low-back pain population. Spine 1994;19:123–8.

27.

Postacchini F: Surgical management of lumbar spinal stenosis. Spine 1999;24: 1043–1047.

28.

Schwab F, Dubey A, Gamez L, et al. Adult scoliosis: prevalence, SF-36, and nutritional parameters in an elderly volunteer population. Spine 2005;30: 1082–5.

29.

Schwab F, el-Fegoun AB, Gamez L, Goodman H, Farcy JP. A lumbar classification of scoliosis in the adult patient: preliminary approach. Spine 2005; 30 (14):1670–1673

30.

Scoliosis Research Society. Available at www.SRS.org/professionals/glossary/glossary.asp.

31.

Sharma AK, Kepler CK, Girardi FP, Cammisa FP, Huang RC, Sama AA. Lateral Lumbar Interbody Fusion: Clinical and Radiographic Outcomes at 1 Year: A Preliminary Report. J Spinal Disord Tech 2010; Pub ahead of print.

32.

Simmons ED Jr, Simmons EH: Spinal stenosis with scoliosis. Spine 1992;17(6 suppl): S117-S120.

33.

Transfeldt EE, Topp R, Mehbod AA, Winter RB. Surgical outcomes of decompression, decompression with limited fusion, and decompression with full curve fusion for degenerative scoliosis with radiculopathy. Spine (Phila Pa 1976). 2010;35(20): 1872–5.

34.

Tribus CB. Degenerative lumbar scoliosis: evaluation and management. J Am Acad Orthop Surg. 2003;11(3): 174–83.

35.

Vaccaro AR, Ball ST: Indications for instrumentation in degenerative lumbar spinal disorders. Orthopedics 2000; 23:260–271.

36.

van Dam BE. Nonoperative treatment of adult scoliosis. Orthop Clin North Am 1988;19:347–351

37.

Vanderpool DW, James JI, Wynne-Davies R. Scoliosis in the elderly. J Bone Joint Surg Am 1969;51:446–55.

38.

Velis KP, Healey JH, Schneider R. Osteoporosis in unstable adultscoliosis. Clin Orthop Relat Res 1988;237:132–141

39.

Weinstein SL, Ponseti IV. Curve progression in idiopathic scoliosis. J Bone Joint Surg Am 1983;65:447–55.

40.

Zucherman JF, Hsu KY, Hartjen CA, Mehalic TF, Implicito DA, Martin MJ, et. al,. A multicenter, prospective, randomized trial evaluating the X STOP interspinous process decompression system for the treatment of neurogenic intermittent claudication: two-year follow-up results. Spine (Phila Pa 1976). 2005;30(12):1351–8.
Additional information
Each author certifies that he or she has no commercial associations (e.g., consultancies, stock ownership, equity interest, patent/licensing arrangements, etc.) that might pose a conflict of interest in connection with the submitted article.
About this article
Cite this article
Kotwal, S., Pumberger, M., Hughes, A. et al. Degenerative Scoliosis: A Review. HSS Jrnl 7, 257–264 (2011). https://doi.org/10.1007/s11420-011-9204-5
Received:

Accepted:

Published:

Issue Date:
Keywords
degenerative scoliosis

adult scoliosis

adult deformity

spinal stenosis

secondary scoliosis