Abstract
Leiomyomas arising outside of the uterus and gastrointestinal tract are uncommon, though these benign soft tissue neoplasms have been reported in the lower extremity and foot. To our knowledge, the sonographic appearance of a lower extremity leiomyoma has not been described in the literature. This report involves a case of leiomyoma of the foot and its sonographic imaging features. MR correlative imaging and histopathology are also provided.
This is a preview of subscription content, log in to check access.
Access options
Buy single article
Instant access to the full article PDF.
US$ 39.95
Price includes VAT for USA
Subscribe to journal
Immediate online access to all issues from 2019. Subscription will auto renew annually.
US$ 99
This is the net price. Taxes to be calculated in checkout.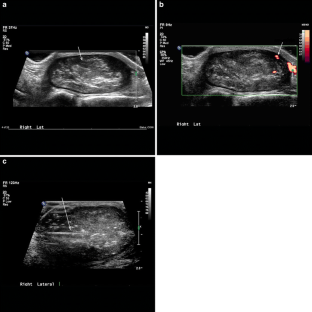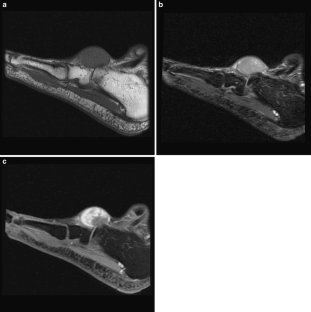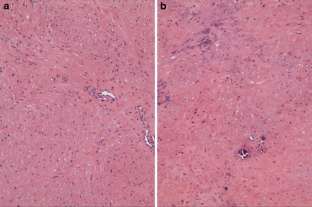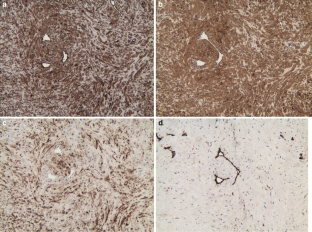 References
1.

Woertler K. Soft Tissue Masses in the Foot and Ankle: Characteristics on MR Imaging. Seminars in Musculoskeletal Radiology 2005; 9: 227–242.

2.

Bakotic BW, Borkowski P. Primary Soft-Tissue Neoplasms of the Foot: The Clinicopathologic Features of 401 Cases. The Journal of Foot and Ankle Surgery 2001; 40: 28–35.

3.

Llauger J, Palmer J, Monill JM, Franquet T, Bague S, Roson N. MR Imaging of Benign Soft-Tissue Masses of the Foot and Ankle. Radiographics 1998; 18: 1481–1498.

4.

Kransdorf MJ, Murphey MD. Imaging of Soft Tissue Tumors. Philadelphia, Pa: Saunders, 2006; 298–300.

5.

Hwang JW, Ahn JM, Kang HS, Suh JS, Kim SM, Seo JW. Vascular Leiomyoma of an Extremity: MR Imaging-Pathology Correlation. AJR 1998; 171: 981–985.

6.

Kinoshita T, Ishii K, Abe Y, Naganuma H. Angiomyoma of the Lower Extremity. MR Findings. Skeletal Radiology 1997; 26: 443–445.

7.

Kransdorf MJ. Benign Soft-Tissue Tumors in a Large Referral Population: Distribution of Specific Diagnoses by Age, Sex and Location. AJR 1995; 164: 395–402.
Additional information
Each author certifies that he or she has no commercial associations (e.g., consultancies, stock ownership, equity interest, patent/licensing arrangements, etc.) that might pose a conflict of interest in connection with the submitted article.
Each author certifies that his or her institution has approved the reporting of this case, that all investigations were conducted in conformity with ethical principles of research, and that informed consent for participation in the study was obtained.
About this article
Cite this article
Stock, H., Perino, G., Athanasian, E. et al. Leiomyoma of the Foot: Sonographic Features with Pathologic Correlation. HSS Jrnl 7, 94–98 (2011). https://doi.org/10.1007/s11420-010-9190-z
Received:

Accepted:

Published:

Issue Date:
Keywords