This is a preview of subscription content, log in to check access.
Access options
Buy single article
Instant access to the full article PDF.
US$ 39.95
Price includes VAT for USA
Subscribe to journal
Immediate online access to all issues from 2019. Subscription will auto renew annually.
US$ 99
This is the net price. Taxes to be calculated in checkout.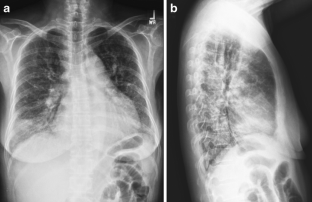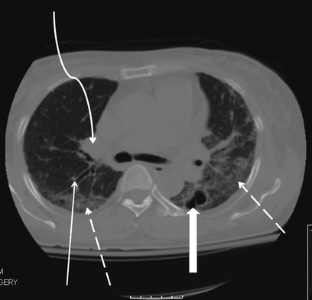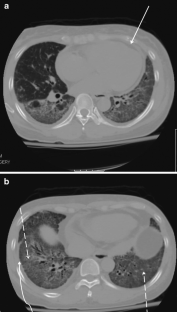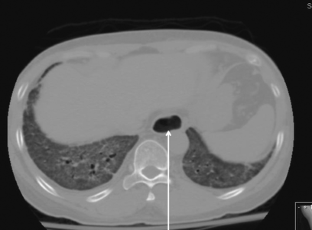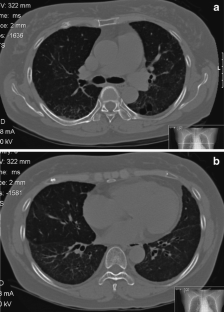 References
1.

Baroni SS, Santillo M, Bevilacqua F, et al. Stimulatory autoantibodies to the PDGF receptor in systemic sclerosis. N Engl J Med 2006; 354(25):2667–76

2.

Blake DR, Winyard P, Scott DG, Brailsford S, Blann A, Lunec J Endothelial cell cytotoxicity in inflammatory vascular diseases—the possible role of oxidised lipoproteins. Ann Rheum Dis. 1985; 44(3):176–82

3.

Bouros D, Wells AU, Nicholson AG, Colby TV, Polychronopoulos V, Pantelidis P, et al. Histopathologic subsets of fibrosing alveolitis in patients with systemic sclerosis and their relationship to outcome. Am J Respir Crit Care Med 2002; 165: 1581–6

4.

Chizzolini C, Raschi E, Rezzonico R, et al. Autoantibodies to fibroblasts induce a proadhesive and proinflammatory fibroblast phenotype in patients with systemic sclerosis. Arthritis Rheum 2002; 46(6):1602–13

5.

Classen JF, Henrohn D, Rorsman F, Lennartsson J, Lauwerys BR, Wikström G, Rorsman C, Lenglez S, Franck-Larsson K, Tomasi JP, Kämpe O, Vanthuyne M, Houssiau FA, Demoulin JB, Lack of evidence of stimulatory autoantibodies to platelet-derived growth factor receptor in patients with systemic sclerosis. Arthritis Rheum 2009 Apr; 60(4):1137–44

6.

Daniels CE, Wilkes MC, Edens M, et al. Imatinib mesylate inhibits the profibrogenic activity of TGF-beta and prevents bleomycin-mediated lung fibrosis. J Clin Invest 2004; 114(9):1308–16

7.

Diot E, Boissinot E, Asquier E, et al. Relationship between abnormalities on high-resolution CT and pulmonary function in systemic sclerosis. Chest 1998; 114(6):1623–9

8.

Goh NS, Veeraraghavan S, Desai SR, et al. Bronchoalveolar lavage cellular profiles in patients with systemic sclerosis-associated interstitial lung disease are not predictive of disease progression. Arthritis Rheum 2007; 56(6):2005–12

9.

Henault J, Tremblay M, Clement I, Raymond Y, Senecal JL, Direct binding of anti-DNA topoisomerase I autoantibodies to the cell surface of fibroblasts in patients with systemic sclerosis. Arthritis Rheum 2004; 50(10):3265–74

10.

Hoyles RK, Ellis RW, Wellsbury J, et al. A multicenter, prospective, randomized, double-blind, placebo-controlled trial of corticosteroids and intravenous cyclophosphamide followed by oral azathioprine for the treatment of pulmonary fibrosis in scleroderma. Arthritis Rheum 2006; 54(12):3962–70

11.

Hsu VM, Moreyra AE, Wilson AC, et al. Assessment of pulmonary arterial hypertension in patients with systemic sclerosis: comparison of noninvasive tests with results of right—heart catheterization. J Rheumatol 2008; 35(3):458–65

12.

Kirou KA, Mavragani CP, Crow MK, Activation of type I interferon in systemic lupus erythematosus. Expert Rev Clin Immunol 2007; 3(4)579–88

13.

Massague J, Seoane J, Wotton D, Smad transcription factors. Genes Dev 2005; 19(23):2783–810

14.

Mavalia C, Scaletti C, Romagnani P, et al. Type 2 helper T-cell predominance and high CD30 expression in systemic sclerosis. Am J Pathol 1997; 151(6):1751–8

15.

Pandey JP, LeRoy EC, Human cytomegalovirus and the vasculopathies of autoimmune diseases (especially scleroderma), allograft rejection, and coronary restenosis. Arthritis Rheum 1998; 41(1):10–5

16.

Pannu J, Trojanowska M, Recent advances in fibroblast signaling and biology in scleroderma. Curr Opin Rheumatol 2004; 16(6):739–45

17.

Ramirez F, Tanaka S, Bou-Gharios G, Transcriptional regulation of the human alpha2 (I) collagen gene (COL1A2), an informative model system to study fibrotic diseases. Matrix Biol 2006; 25(6):365–72

18.

Sahhar J, Littlejohn G, Conron M, Fibrosing alveolitis in systemic sclerosis: the need for early screening and treatment. Intern Med J 2004; 34(11):626–38

19.

Sato S, Abnormalities of adhesion molecules and chemokines in scleroderma. Curr Opin Rheumatol 1999;11(6):503–7

20.

Steen VD, Medsger TA, Changes in causes of death in systemic sclerosis, 1972-2002. Ann Rheum Dis 2007; 66(7):940–4

21.

Tan FK, Zhou X, Mayes MD, et al. Signatures of differentially regulated interferon gene expression and vasculotrophism in the peripheral blood cells of systemic sclerosis patients. Rheumatology (Oxford) 2006;45(6):694–702

22.

Tashkin DP, Elashoff R, Clements PJ, et al. Cyclophosphamide versus placebo in scleroderma lung disease. N Engl J Med 2006; 354(25):2655–66

23.

Tashkin DP, Elashoff R, Clements PJ, et al. Effects of 1-year treatment with cyclophosphamide on outcomes at 2 years in scleroderma lung disease. Am J Respir Crit Care Med 2007; 176(10):1026–34

24.

Varga J, Abraham D, Systemic sclerosis: a prototypic multisystem fibrotic disorder. J Clin Invest 2007; 117(3):557–67
Additional information
Each author certifies that he or she has no commercial associations (e.g., consultancies, stock ownership, equity interest, patent/licensing arrangements, etc.) that might pose a conflict of interest in connection with the submitted article.
Each author certifies that his or her institution has approved the reporting of this case, that all investigations were conducted in conformity with ethical principles of research.
About this article
Cite this article
Schulman, E., Chen, K., Saboeiro, G. et al. Cyclophosphamide Responsive Interstitial Lung Disease in "Overlap Syndrome". HSS Jrnl 7, 99–105 (2011). https://doi.org/10.1007/s11420-010-9186-8
Received:

Accepted:

Published:

Issue Date:
Keywords
interstitial lung disease

systemic sclerosis

overlap syndrome

cyclophosphamide