This is a preview of subscription content, log in to check access.
Access options
Buy single article
Instant access to the full article PDF.
US$ 39.95
Price includes VAT for USA
Subscribe to journal
Immediate online access to all issues from 2019. Subscription will auto renew annually.
US$ 99
This is the net price. Taxes to be calculated in checkout.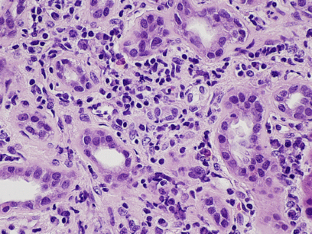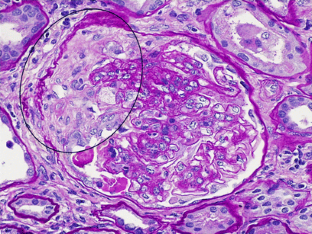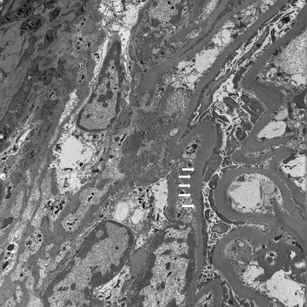 References
1.

Sene D, Ghillani-Dalbin P, Thibault V et al (2004) Longterm course of mixed cryoglobulinemia in patients infected with hepatitis C virus. J. Rheumatol. 31:2199–2206

2.

Vallat L, Benhamou Y, Gutierrez M et al (2004) Clonal B cell populations in the blood and liver of patients with chronic hepatitis C virus infection. Arthritis Rheum. 50:3668–3678

3.

Sano S, Misiani R, Bellavita P, Fenili D, Vicari O, Marchesi D, Sironi PL et al (1994) Interferon alfa-2a therapy in cryoglobulinemia associated with hepatitis C virus. N. Engl. J. Med. 330:751–756

4.

Ferri C, Marzo E, Longombardo G, Lombardini F, La Civita L, Vanacore R et al (1993) Interferon-alfa in mixed cryoglobulinemia patients: a randomized, crossover-controlled trial. Blood 81:1132–1136

5.

Casato M, Agnello V, Pucillo LP, Knight GB, Leoni M, DelVecchio S et al (1997) Predictors of long-term response to high-dose interferon therapy in type II cryoglobulinemia associated with hepatitis C virus infection. Blood 90:3865–3873

6.

Cacoub P, Lidove O, Maisonobe T, Duhaut P, Thibault V, Ghillani P et al (2002) Interferon-alfa and ribavirin treatment in patients with hepatitis C virus-related systemic vasculitis. Arthritis Rheum. 46:3317–3326

7.

Naarendorp M, Kallemuchikkal U, Nuovo GJ, Gorevic PD (2001) Longterm efficacy of interferon-alfa for extrahepatic disease associated with hepatitis C virus infection. J. Rheumatol. 28:2466–2473

8.

Saadoun D, Resche-Rigon M, Thibault V et al (2006) Antiviral therapy for hepatitis C virus-associated mixed cryoglobulinemia vasculitis: a longterm followup study. Arthritis Rheum. 54:3696–3706

9.

Fain O, Hamidou M, Cacoub P (2007) Vasculitides associated with malignancies: analysis of sixty patients. Arthritis Rheum. 57:1473–1480

10.

Hearth-Holmes M, Zahradka S, Baethge BA et al (1991) Leukocytoclastic vasculitis associated with hepatitis C. Am. J. Med. 90(6):765–766

11.

Yazici Y, Lockshin MD (2006) The vasculitides. In: Paget S (ed) Hospital for Special Surgery Manual of Rheumatology and Outpatient Orthopedic Disorders. New York, Lippincott

12.

Calabrese LH et al (1990) The American College of Rheumatology 1990 criteria for the classification of hypersensitivity vasculitis. Arthritis Rheum. 33(8):1108–1113

13.

Cacoub P, Poynard T, Ghillani P et al (1999) Extrahepatic manifestations of chronic hepatitis C. MULTIVIRC Group. Multidepartment virus C. Arthritis Rheum. 42:2204–2212

14.

Osborne SF, Stafford L, Orr KG (2002) Paroxetine-associated psoriasis. Am. J. Psychiatr. 159(12):2113

15.

Brenner S, Cabili S, Wolf R (1993) Widespread erythematous scaly plaques in an adult. Psoriasiform eruption induced by quinidine. Arch. Dermatol. 129(10):1331–1332 1334–5

16.

Sfikakis PP, Iliopoulos A, Elezoglou A et al (2005) Psoriasis induced by anti-tumor necrosis factor therapy: a paradoxical adverse reaction. Arthritis Rheum. 52(8):2513–2518

17.

Collamer AN, Guerrero KT, Henning JS et al (2008) Psoriatic skin lesions induced by tumor necrosis factor antagonist therapy: a literature review and potential mechanisms of action. Arthritis Rheum. 59(7):996–1001 Review

18.

Taylor W, Gladman D, Marchesoni A et al (2006) Classification criteria for psoriatic arthritis: development of new criteria from a large international study. Arthritis Rheum. 54(8):2665–2673

19.

Reich K, Hüffmeier U, König IR et al (2007) TNF polymorphisms in psoriasis: association of psoriatic arthritis with the promoter polymorphism TNF*-875 independent of the PSORS1 risk allele. Arthritis Rheum. 56:2056–2064

20.

Cargill M, Schrodi SJ, Chang M et al (2007) A large-scale genetic association study confirms IL12B and leads to the identification of IL23R as psoriasis-risk genes. Am. J. Hum. Genet. 80:273–290

21.

McHugh NJ, Laurent MR, Treadwell BL et al (1987) Psoriatic arthritis: clinical subgroups and histocompatibility antigens. Ann. Rheum. Dis. 46(13):84–88

22.

Queiro R, Gonzalez S, Lopez-Larrea C et al (2006) HLA-C locus alleles may modulate the clinical expression of psoriatic arthritis. Arthritis Res. Ther. 8(6):R185

23.

Schröder JM, Reich K, Kabashima K et al (2006) Who is really in control of skin immunity under physiological circumstances—lymphocytes, dendritic cells or keratinocytes? Exp. Dermatol. 15:913–929

24.

Sano S, Chan KS, Carbajal S et al (2005) Stat3 links activated keratinocytes and immunocytes required for development of psoriasis in a novel transgenic mouse model. Nat. Med. 11:43–49
Acknowledgments
The authors would like to thank Dr. Kristin Marx for her presentation and helpful discussion regarding this case.
Additional information
Each author certifies that he or she has no commercial associations (e.g., consultancies, stock ownership, equity interest, patent/licensing arrangements, etc.) that might pose a conflict of interest in connection with the submitted article.
Each author certifies that his or her institution has approved the reporting of this case, that all investigations were conducted in conformity with ethical principles of research.
About this article
Cite this article
Koolaee, R.M., Singer, O., Bass, A. et al. Hepatitis C- and Human Immunodeficiency Virus-Induced Hypersensitivity Vasculitis. HSS Jrnl 6, 102–107 (2010). https://doi.org/10.1007/s11420-009-9141-8
Received:

Accepted:

Published:

Issue Date:
Keywords
hypersensitivity vasculitis

hepatitis C

HIV