Abstract
There are several references in the hip and knee literature that mention converting fusions to a prosthetic total arthroplasty, but similar reports of total shoulder arthroplasty after glenohumeral fusion are lacking. The indication for conversion of a glenohumeral arthrodesis to a total shoulder arthroplasty is persistent periscapular pain refractory to conservative treatment. The purpose of the following article is to describe the preoperative plan and surgical technique in the conversion of a glenohumeral fusion to a total shoulder arthroplasty in single case of protracted scapulothoracic pain.
This is a preview of subscription content, log in to check access.
Access options
Buy single article
Instant access to the full article PDF.
US$ 39.95
Price includes VAT for USA
Subscribe to journal
Immediate online access to all issues from 2019. Subscription will auto renew annually.
US$ 99
This is the net price. Taxes to be calculated in checkout.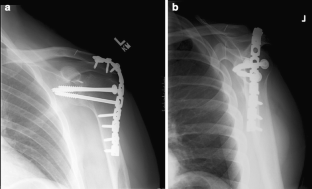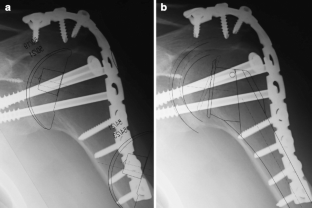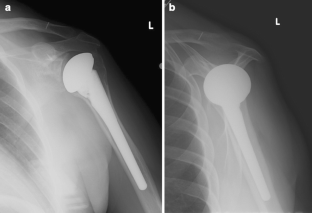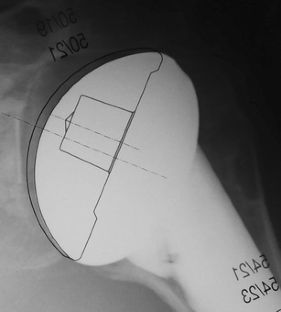 References
1.

Clare DJ, Wirth MA, Groh GI, Rockwood CA (2001) Shoulder arthrodesis. J. Bone Jt. Surg. Am 83A(4):593–600

2.

Elhassan B, Chung ST, Ozbaydar M, Diller D, Warner J (2008) Scapulothoracic fusion for clavicular insufficiency. A report of two cases. J Bone Jt. Surg. Am. 90:875–880

3.

Kuhn JE, Plancher KD, Hawkins RJ (1998) Symptomatic scapulothoracic crepitus and bursitis. J. Am. Acad. Orthop. Surg. 6:267–273

4.

Lehtinen JT, Macy JC, Ezequiel C, Warner J (2004) The painful scapulothoracic articulation. Clin. Orthop. Relat. Res. 423:99–105

5.

Lehtinen JT, Tetreault P, Warner J (2003) A case report. Arthroscopic management of painful and stiff scapulothoracic articulation. Arthrocopy 19(4):E28

6.

Manske RC, Reiman MP, Stovak ML (2004) Nonoperative and operative management of snapping scapula. Am. J. Sports Med. 32(6):1554–1565

7.

Nicholson GP, Duckworth MA (2002) Scapulothoracic bursectomy for snapping scapula syndrome. J Shoulder Elbow Surg 11(1):80–85

8.

Safran O, Iannotti JP (2006) Arthrodesis of the shoulder. J. Am. Acad. Orthop. Surg 14:145–153

9.

Sperling JW, Cofield RH (2003) Total shoulder arthroplasty after attempted shoulder arthrodesis: Report of three cases. J. Shoulder Elbow Surg 12:302–305
Additional information
One or more of the authors (AAR) has received funding from Arthrex.
Each author certifies that his or her institution has approved the reporting of this case and that all investigations were conducted in conformity with ethical principles of research.
About this article
Cite this article
Nho, S.J., Garbis, N., Reiff, S. et al. Conversion of Glenohumeral Fusion to Total Shoulder Arthroplasty for Scapulothoracic Pain: Case Report and Surgical Technique. HSS Jrnl 6, 14–18 (2010). https://doi.org/10.1007/s11420-009-9131-x
Received:

Accepted:

Published:

Issue Date:
Keywords
glenohumeral arthrodesis

total shoulder arthroplasty

scapulothoracic pain