Abstract
Foreign body synovitis with extensive granulomatous giant cell reaction to refractile polyethelene debris is a complication of subtalar arthroereisis not previously reported. We present two cases whereby STA-peg implants were used to treat bilateral painful flexible flatfoot deformities in children. Two boys, presented at 7 and 10 years of age, 2 years after STA-peg procedures and tendo-Achilles lengthening for painful flatfeet. They each had minimal subtalar motion and pain at the sinus tarsi. Radiographs demonstrated surgical defects in the calcaneus with surrounding high signal on the magnetic resonance imaging (MRI) in the subchondral bone of the calcaneus and talus. Both patients failed conservative management and had their implants removed with good relief of their pain. Histology was submitted at the time of implant removal. We present the radiographic and pathologic findings seen in these two patients with failed subtalar arthroereisis due to extensive implant reaction. The pathologic process seen in these patients is a previously unreported complication of this procedure. We do not recommend arthroereisis in the treatment of painful flexible flatfoot in children.
This is a preview of subscription content, log in to check access.
Access options
Buy single article
Instant access to the full article PDF.
US$ 39.95
Price includes VAT for USA
Subscribe to journal
Immediate online access to all issues from 2019. Subscription will auto renew annually.
US$ 99
This is the net price. Taxes to be calculated in checkout.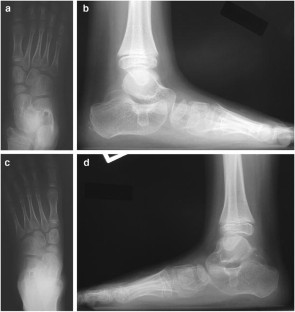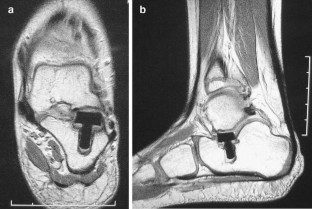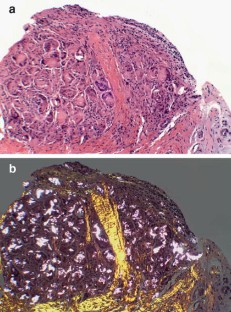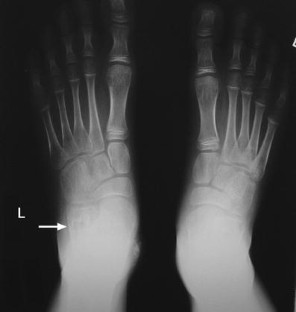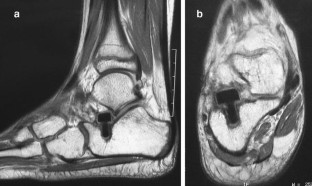 References
1.

Giannini S, Ceccarelli F, Benedetti MG, Catani F, Faldini C (2001) Surgical treatment of flexible flatfoot in children: a four-year follow-up study. J Bone Joint Surg Am 83(2_suppl_2):S73–S79 (Nov)

2.

Viladot A (1992) Surgical treatment of the child's flatfoot. Clin Orthop Relat Res (283):34–38 (Oct)

3.

Smith SD, Millar EA (1983) Arthrorisis by means of a subtalar polyethylene peg implant for correction of hindfoot pronation in children. Clin Orthop Relat Res (181):15–23 (Dec)

4.

Carranza-Bencano A, Zamora-Navas P, Fernandez-Velazquez JR (1997) Viladot's operation in the treatment of the child's flatfoot. Foot Ankle Int 18(9):544–549 (Sep)

5.

Miller GR (1977) The operative treatment of hypermobile flatfeet in the young child. Clin Orthop Relat Res (122):95–101 (Jan–Feb)

6.

Chambers EFS (1946) An operation for the correction of flexible flatfeet of adolescents. Surg Gynecol Obstet 54:77

7.

Black PR, Betts RP, Duckworth T, Smith TW (2000) The Viladot implant in flatfooted children. Foot Ankle Int 21(6):478–481 (Jun)

8.

Siff TE, Granberry WM (2000) Avascular necrosis of the talus following subtalar arthrorisis with a polyethylene endoprosthesis: a case report. Foot Ankle Int 21(3):247–249 (Mar)

9.

Rockett AK, Mangum G, Mendicino SS (1998) Bilateral intraosseous cystic formation in the talus: a complication of subtalar arthroeresis. J Foot Ankle Surg 37(5):421–425 (Sep–Oct)

10.

Tompkins MH, Nigro JS, Mendicino S (1993) The smith STA-peg: A 7-year retrospective study. J Foot Ankle Surg 32(1):27–33 (Jan–Feb)

11.

Oloff LM, Naylor BL, Jacobs AM (1987) Complications of subtalar arthroereisis. J Foot Surg 26(2):136–140 (Mar–Apr)
About this article
Cite this article
Scher, D.M., Bansal, M., Handler-Matasar, S. et al. Extensive Implant Reaction in Failed Subtalar Joint Arthroereisis: Report of Two Cases. HSS Jrnl 3, 177–181 (2007). https://doi.org/10.1007/s11420-007-9057-0
Key words
arthroereisis

pes planus

children

subtalar synovitis