Abstract
Hereditary neuropathy with liability to pressure palsies (HNPP) is an uncommon diagnosis that should be considered in patients with multiple compressive neuropathies. We present the case of a woman who presented with bilateral hand numbness and weakness. Electrodiagnostic testing revealed bilateral carpal tunnel syndrome, bilateral ulnar neuropathy at the elbow, left peroneal neuropathy at the fibular head, and a primarily demyelinating generalized sensorimotor neuropathy. Subsequent genetic testing identified a deletion at chromosome 17p11.2 to confirm the diagnosis of HNPP. Treatment of this largely self-limiting disease is controversial, and this patient suffered minimal disability with treatment including splinting and surgical releases.
This is a preview of subscription content, log in to check access.
Access options
Buy single article
Instant access to the full article PDF.
US$ 39.95
Price includes VAT for USA
Subscribe to journal
Immediate online access to all issues from 2019. Subscription will auto renew annually.
US$ 99
This is the net price. Taxes to be calculated in checkout.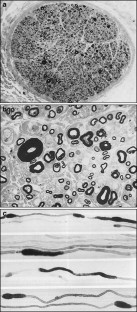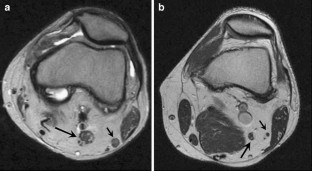 References
1.

Koehler PJ (2003) Hereditary neuropathy with liability to pressure palsies: the first publication (1947). Neurology 60(7):1211–1213

2.

Mertogja P, Silander K, Kalimo H et al (1997) Epidemiology of hereditary neuropathy with liability to pressure palsies in south western Finland. Neuromuscul Disord 7(8):529–532

3.

Koc F, Guzel R, Benliday IC et al (2006) A rare genetic disorder in the differential diagnosis of the entrapment neuropathies: hereditary neuropathy with liability to pressure palsies. J Clin Rheumatol 12(2):78–82

4.

Mouton P, Tardieu S, Gouider R et al (1999) Spectrum of clinical and electrophysiologic features in HNPP patients with the 17p11.2 deletion. Neurology 52(7):1440–1446

5.

Dubourg O, Mouton P, Brice A, et al (2000) Guidelines for diagnosis of hereditary neuropathy with liability to pressure palsies. Neuromuscul Disord 10:206–208

6.

Crum BA, Sorenson EJ, Abad GA, et al (2000) Fulminant case of hereditary neuropathy with liability to pressure palsy. Muscle Nerve 23:970–983

7.

Bird TD (2005) Hereditary neuropathy with liability to pressure palsies. Gene reviews: http://www.geneclinics.org/profiles/hnpp/details.html

8.

Gouider R, LeGuern, E, Gugenheim M, et al (1995) Clinical, electrophysiologic, and molecular correlations in 13 families with hereditary neuropathy with liability to pressure palsies and a chromosome 17p11.2 deletion. Neurology 45(11):2018–2023

9.

Infante J, Garcia A, Combarros O et al (2001) Diagnostic strategy for familial and sporadic cases of neuropathy associated with 17p11.2 deletion. Muscle Nerve 24(9):1149–1155

10.

Andersson PB, Yuen E, Parko K et al (2000) Electrodiagnostic features of hereditary neuropathy with liability to pressure palsies. Neurology 54(1):40

11.

Li J, Krajewski K, Shy ME et al (2002) Hereditary neuropathy with liability to pressure palsy: the electrophysiology fits the name. Neurology 58(12):1769–1773

12.

Sander MD, Abbasi D, Ferguson AL (2005) The prevalence of hereditary neuropathy with liability to pressure palsies in patients with multiple surgically treated entrapment neuropathies. J Hand Surg (Am) 30(6):1236–1241

13.

Lane JE, Foulkes GD, Hope TD et al (2001) Hereditary neuropathy with liability to pressure palsies mimicking multifocal compression neuropathy. J Hand Surg 26A:670–674

14.

Bissar-Tadmouri, N et al (2000) Mutational analysis and genotype/phenotype correlation in Turkish Charcot-Marie-Tooth Type 1 and HNPP patients. Clin Genet 58(5):396–402

15.

Li J, Krajewski K, Lewis RA et al (2004) Loss-of-function phenotype of hereditary neuropathy with liability to pressure palsies. Muscle Nerve 29:205–210

16.

Rizzuto N, Moretto G, Galiazzo Rizzuto S (1993) Clinical spectrum of the tomaculous neuropathies. Report of 60 cases and review of the literature. Ital J Neurol Sci 14(9):609–617

17.

Pellissier JF, Pouget J, de Victor B et al (1987) Tomaculous neuropathy. A histopathological study and electroclinical correlates in 10 cases. Rev Neurol (Paris) 143(4):263–278

18.

Stogbauer F, Young P, Kuhlenbaumer G, et al (2000) Hereditary recurrent focal neuropathies: clinical and molecular features. Neurology 54(3):546

19.

Beekman R, Visser LH (2002) Sonographic detection of diffuse peripheral nerve enlargement in hereditary neuropathy with liability to pressure palsies. J Clin Ultrasound 30:433–436

20.

Sanahuja J, Franco E, Rojas-Garcia R et al (2005) Central nervous system involvement in hereditary neuropathy with liability to pressure palsies: description of a large family with this association. Arch Neurol 62(12):1911–1914

21.

Amato AA, Barohn RJ (1996) Muscle Nerve 19(6):770–773
About this article
Cite this article
Grossman, M.J., Feinberg, J., DiCarlo, E.F. et al. Hereditary Neuropathy with Liability to Pressure Palsies: Case Report and Discussion. HSS Jrnl 3, 208–212 (2007). https://doi.org/10.1007/s11420-007-9056-1
Key words
hereditary neuropathy with liability to pressure palsies

electrodiagnostics

compressive neuropathies

carpal tunnel syndrome

genetic testing

tomaculae