Abstract
In 1912, the Hospital for the Ruptured and Crippled (R & C) moved to its third location since its founding in 1863. It was a newly constructed six-story building on 42nd Street between Second Avenue and First Avenue. At the time Dr. Virgil Gibney, the second Surgeon-in-Chief, was 65 years of age and had already served 25 years in that position. The building housed a New York City public school since the length of stay of the children, many afflicted with tuberculosis and poliomyelitis, might be over 1–2 years. The large number of immigrants in the city led to very challenging social conditions that saw changes made in the first two decades of the twentieth century. When this country entered World War I in 1917, the physician staff was significantly affected as many volunteered for military service. Soldiers, sailors, and marines were treated at R & C, and military physicians were educated in orthopedics and hernia care on the wards and in the outpatient department. Because of declining health in 1924, Dr. Gibney retired and was replaced as Surgeon-in-Chief by his long-term friend and colleague, Dr. William B. Coley in January 1925.
This is a preview of subscription content, log in to check access.
Access options
Buy single article
Instant access to the full article PDF.
US$ 39.95
Price includes VAT for USA
Subscribe to journal
Immediate online access to all issues from 2019. Subscription will auto renew annually.
US$ 99
This is the net price. Taxes to be calculated in checkout.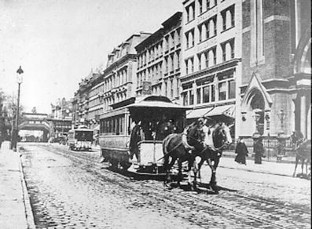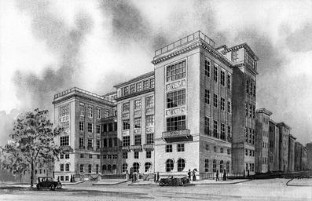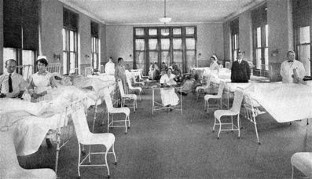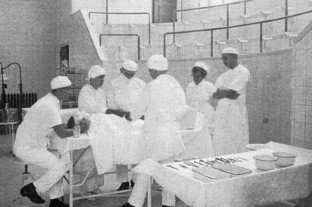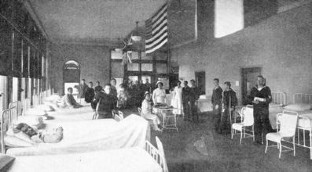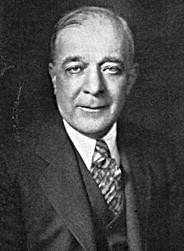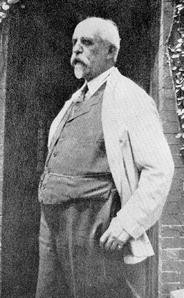 Notes
1.

About $6.3 million in 2006.

2.

Beaux-Arts Classicism originated at the famous Parisian school, École des Beaux–Arts, where many young architects from the USA studied. Favored materials included light-colored stone and brick, particularly marble, limestone and granite, lightening the color of the city from drab brownstones.

3.

President Teddy Roosevelt often attached the name muckraker to journalists who seemed to expose the moral filth of life in this country. The term was originally used in the seventeenth century novel Pilgrim's Progress.

4.

About $440 billion in 2006.

5.
References
1.

Gibney RA (1969) Gibney of the ruptured and crippled. In: Shands AR Jr (ed) Meredith Corporation, New York

2.

Levine DB (2006) The hospital for the ruptured and crippled: knight to Gibney, 1870–1887. HSS J 2:1–6

3.

Osborn WC (1910) Forty-seventh annual report of the New York Society for the Relief of the Ruptured and Crippled. New York, p 10

4.

Levine DB (2007) The Hospital for the Ruptured and Crippled, entering the twentieth century, ca. 1900 to 1912: origin and early history. HSS J 3:2–12

5.

Lowe DG (1998) Beaux Arts New York: the city in the gilded years. Watson-Guptill, New York

6.

Beekman F (1939) Hospital for the Ruptured and Crippled. A historical sketch written on the occasion of the seventy-fifth anniversary of the hospital (privately printed). New York

7.

Levine DB (2005) Hospital for special surgery: origin and early history. HSS J 1:3–8

8.

Kahn BA (2005) The evolution of orthopaedic nursing at the hospital for special surgery. Orthopaedic Nursing 24(5):343–348

9.

Hopkinson D (2003) Shutting out the sky. Orchard Books, New York

10.

Lyman SL (1975) The story of New York. Crown, New York

11.

Starr P Jr (1982) The social transformation of American medicine. Basic Books, New York

12.

Osborn WC (1923) Sixtieth annual report of the New York Society for the Relief of the Ruptured and Crippled. New York

13.

Levine DB (2006) Gibney as surgeon-in-chief: the earlier years, 1887–1900. HSS J 2:95–101
About this article
Cite this article
Levine, D.B. The Hospital for the Ruptured and Crippled Moves East on 42nd Street 1912 to 1925. HSS Jrnl 3, 131–136 (2007). https://doi.org/10.1007/s11420-007-9051-6
Key words
Hospital for the Ruptured and Crippled (R & C)

Hospital for Special Surgery (HSS)

Virgil P. Gibney

Royal Whitman

James Knight

York and Sawyer

Theodore Roosevelt

John P. Mitchell

Joseph Flick

Lewis Clark Wagner

William B. Coley