Abstract
Total knee replacement (TKR) infection represents only a small percentage of all the potential complications in joint replacement, but one that can lead to disastrous consequences. Two-stage revision, which has been proven to be the most effective technique in eradicating infection, includes prosthesis removal, positioning of an antibiotic-loaded spacer, and systemic antimicrobial therapy for at least 6 weeks. It has been suggested that there is better performance in terms of range of motion, pain, extensor mechanism shortening, and spacer-related bone loss if articulating spacers are used instead of fixed spacers. In this paper, we describe our results in two-stage revision of infected total knee arthroplasty with a minimum follow-up of 12 months on 14 patients treated by antibiotic-loaded custom-made articulating spacer as described by Villanueva et al. (Acta Orthop 77(2):329–332, 2006). The mean flexion achieved after the second stage of the revision was 120°, ranging from 97° to 130°. The mean Hospital for Special Surgery score was 84. At 1 year after surgery, none of the knees showed any evidence of recurrence of the infection. Articulating spacers are a suitable alternative to fixed spacers with good range of motion after reimplantation and effectiveness against total knee replacement deep infections.
This is a preview of subscription content, log in to check access.
Access options
Buy single article
Instant access to the full article PDF.
US$ 39.95
Price includes VAT for USA
Subscribe to journal
Immediate online access to all issues from 2019. Subscription will auto renew annually.
US$ 99
This is the net price. Taxes to be calculated in checkout.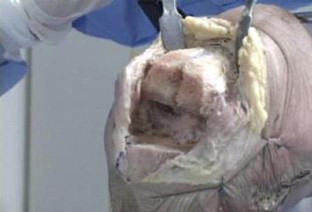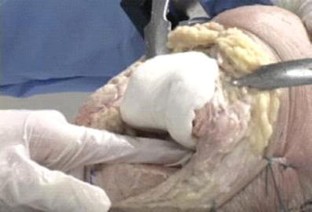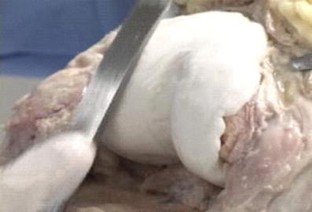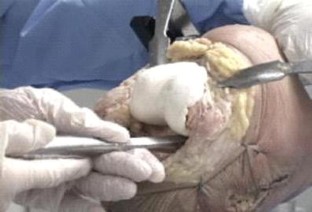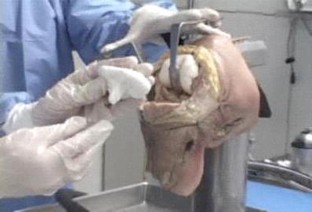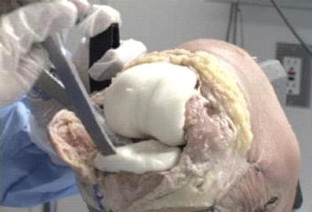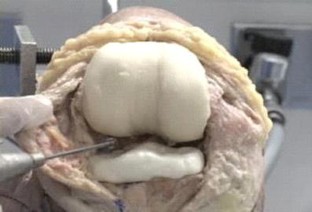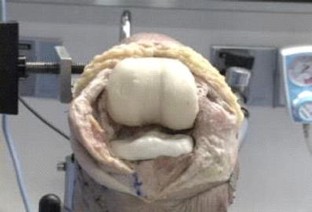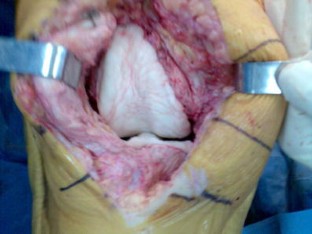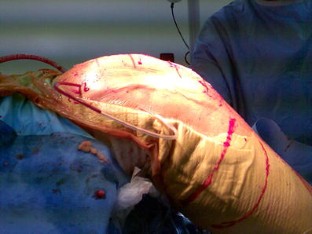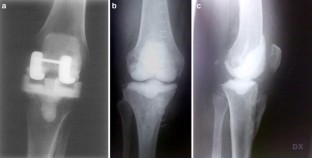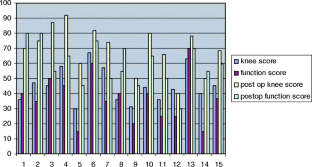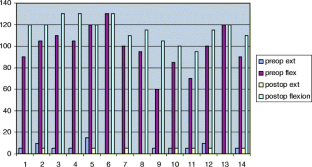 References
1.

Villanueva M, Rios A, Pereiro J, Chana F, Fahandez-Saddi H (2006) Hand-made articulating spacers for infected total knee arthroplasty: a technical note. Acta Orthop 77 (2):329–332

2.

Patel VP, Walsh M, Sehgal B, Preston C, DeWal H, Di Cesare PE (2007) Factors associated with prolonged wound drainage after primary total hip and knee arthroplasty. J Bone Joint Surg Am 2007 89 (1):33–38

3.

Soohoo NF, Zingmond DS, Lieberman JR, Ko CY (2006) Optimal timeframe for reporting short-term complication rates after total knee arthroplasty. J Arthroplasty 21 (5):705–711

4.

Goldman RT, Scuderi GR, Insall JN (1996) 2-stage reimplantation for infected total knee replacement. Clin Orthop Relat Res (331):118–124

5.

Wilde AH, Ruth JT (1988) Two-stage reimplantation in infected total knee arthroplasty. Clin Orthop Relat Res (236):23–35

6.

Teeny SM (1990) Treatment of infected total knee arthroplasty. Irrigation and debridement versus two-stage reimplantation. J Arthroplasty 5:35–39

7.

Borden LS, Gearen PF (1987) Infected total knee arthroplasty. A protocol for management. J Arthroplasty 2:27–36

8.

Fehring TK et al (2000) Articulating versus static spacers in revision total knee arthroplasty for sepsis. The Ranawat Award. Clin Orthop Relat Res (380):9–16

9.

Emerson RH Jr et al (2002) Comparison of a static with a mobile spacer in total knee infection. Clin Orthop Relat Res (404):132–138

10.

Hofmann AA et al (1995) Treatment of infected total knee arthroplasty using an articulating spacer. Clin Orthop Relat Res (321):45–54

11.

Haddad FS et al (2000) The PROSTALAC functional spacer in two-stage revision for infected knee replacements. Prosthesis of antibiotic-loaded acrylic cement. J Bone Joint Surg Br 82:807–812

12.

Meek RM (2003) Patient satisfaction and functional status after treatment of infection at the site of a total knee arthroplasty with use of the PROSTALAC articulating spacer. J Bone Joint Surg Am 85-A:1888–1892

13.

Dixon P, Parish EN, Cross MJ (2004) Arthroscopic debridement in the treatment of the infected total knee replacement. J Bone Joint Surg Br 86:39–42

14.

Ha CW (2006) A technique for intraoperative construction of antibiotic spacers. Clin Orthop Relat Res 445:204–209

15.

Goldstein WM, Kopplin M, Wall R, Berland K (2001) Temporary articulating methylmethacrylate antibiotic spacer (TAMMAS). A new method of intraoperative manufacturing of a custom articulating spacer. J Bone Joint Surg Am 83-A(Suppl 2 Pt 2):92–97

16.

Windsor RE, Insall JN et al (1990) Two-stage reimplantation for the salvage of total knee arthroplasty complicated by infection. Further follow-up and refinement of indications. J Bone Joint Surg Am 72:272–278

17.

McPherson EJ, Lewonowski K, Dorr LD (1995) Use of an articulated PMMA spacer in the infected TKA. J Arthroplasty 10:87–89

18.

Duncan CP, Beauchamp CP, Masri B et al (1992) The antibiotic loaded joint replacement system: A novel approach to the management of the infected knee replacement. J Bone Joint Surg Br 74-B(Suppl III):296

19.

Booth RE Jr, Lotke PA Jr (1989) The results of spacer block technique in revision of infected total knee arthroplasty. Clin Orthop Relat Res (248):57–60

20.

Calton TF, Fehring TK, Griffin WL (1997) Bone loss associated with the use of spacer blocks in infected TKA. Clin Orthop Relat Res (345):148–154
About this article
Cite this article
Pascale, V., Pascale, W. Custom-made Articulating Spacer in Two-stage Revision Total Knee Arthroplasty. An Early Follow-up of 14 Cases of at Least 1 Year After Surgery. HSS Jrnl 3, 159–163 (2007). https://doi.org/10.1007/s11420-007-9048-1
Keywords
Total Knee Arthroplasty

Total Knee Replacement

Infected Total Knee Arthroplasty

Patellar Tendon Length

Total Knee Joint Replacement