Abstract
The bisphosphonate class of antiresorptive drugs and active forms of parathyroid hormone (PTH (1–34)) have been used clinically to enhance bone mass and density in patients with osteoporosis. Abundant evidence suggests that the mechanism by which PTH (1–34) increases bone density is stimulation of osteoblast differentiation. Although bisphosphonates have been classically thought to increase bone density by inhibiting osteoclasts, there is increasing evidence to suggest that bisphosphonates have direct stimulatory effects on osteoblast differentiation. Interestingly, in patients with osteoporosis, combination therapy with bisphosphonates and PTH (1–34) is not synergistic in increasing bone density; bisphosphonates appear to blunt the effect of PTH (1–34). To begin to understand the mechanism governing the effects of these agents on osteoblasts and a possible explanation for their apparent antagonism, we examined the expression of several bone morphogenetic proteins (BMPs) in MC3T3-E1 preosteoblastic cells either untreated, or treated with alendronate, parathyroid hormone, or a combination of the two agents. We find by reverse transcriptase-polymerase chain reaction (RT-PCR) that while alendronate fails to induce the expression of any of the BMPs tested, several BMPs are induced by PTH (1–34). The induction of the PTH (1–34)-inducible BMPs is blocked with simultaneous alendronate treatment. These data suggest that alendronate interferes with PTH (1–34)-induced BMP gene transcription and provides a possible basis for the antagonism observed between the two agents in increasing bone density.
This is a preview of subscription content, log in to check access.
Access options
Buy single article
Instant access to the full article PDF.
US$ 39.95
Price includes VAT for USA
Subscribe to journal
Immediate online access to all issues from 2019. Subscription will auto renew annually.
US$ 99
This is the net price. Taxes to be calculated in checkout.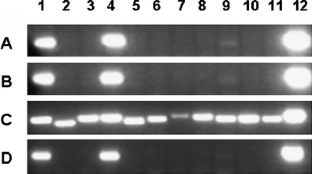 References
1.

Lin JT, Lane JM (2003) Bisphosphonates. J Am Acad Orthop Surg 11:1–4

2.

Madore GR, Sherman PJ, Lane JM (2004) Parathyroid hormone. J Am Acad Orthop Surg 12:67–71

3.

Bukowski JF, Dascher CC, Das H (2005) Alternative bisphosphonate targets and mechanisms of action. Biochem Biophys Res Commun 328:746–750

4.

Giuliani N, Pedrazzoni M, Negri G et al (1998) Bisphosphonates stimulate formation of osteoblast precursors and mineralized nodules in murine and human bone marrow cultures in vitro and promote early osteoblastogenesis in young and aged mice in vivo. Bone 22:455–461

5.

Abe Y, Kawakami A, Nakashima T et al (2000) Etidronate inhibits human osteoblast apoptosis by inhibition of pro-apoptotic factor(s) produced by activated T cells. J Lab Clin Med 136:344–354

6.

Plotkin LI, Weinstein RS, Parfitt AM et al (1999) Prevention of osteocyte and osteoblast apoptosis by bisphosphonates and calcitonin. J Clin Invest 104:1363–1374

7.

von Knoch F, Jaquiery C, Kowalsky M et al (2005) Effects of bisphosphonates on proliferation and osteoblast differentiation of human bone marrow stromal cells. Biomaterials 26:6941–6949

8.

Black DM, Greenspan SL, Ensrud KE et al (2003) The effects of parathyroid hormone and alendronate alone or in combination in postmenopausal osteoporosis. N Engl J Med 349:1207–1215

9.

Finkelstein JS, Hayes A, Hunzelman JL et al (2003) The effects of parathyroid hormone, alendronate, or both in men with osteoporosis. N Engl J Med 349:1216–1226

10.

Lecart MP, Bruyere O, Reginster JY (2004) Combination/sequential therapy in osteoporosis. Curr Osteoporos Rep 2:123–130

11.

Reddi AH (2001) Bone morphogenetic proteins: from basic science to clinical applications. J Bone Jt Surg Am 83-A(Suppl 1):S1–S6

12.

Gopalakrishnan R, Jiang D, Reith E et al (2002) Bone morphogenetic proteins, extracellular matrix, and mitogen-activated protein kinase signaling pathways are required for osteoblast-specific gene expression and differentiation in MC3T3-E1 cells. J Bone Miner Res 17:101–110

13.

Noda M, Rodan GA (1986) Type-beta transforming growth factor inhibits proliferation and expression of alkaline phosphatase in murine osteoblast-like cells. Biochem Biophys Res Commun 140:56–65

14.

Noda M, Vogel R (1989) Fibroblast growth factor enhances type beta 1 transforming growth factor gene expression in osteoblast-like cells. J Cell Biol 109:2529–2535

15.

Tsuji K, Ito Y, Noda M (1998) Expression of the PEBP2alphaA/AML3/CBFA1 gene is regulated by BMP4/7 heterodimer and its overexpression suppresses type I collagen and osteocalcin gene expression in osteoblastic and nonosteoblastic mesenchymal cells. Bone 22:87–92

16.

Xiao G, Cui Y, Ducy P et al (1997) Ascorbic acid-dependent activation of the osteocalcin promoter in MC3T3-E1 preosteoblasts: requirement for collagen matrix synthesis and the presence of an intact OSE2 sequence. Mol Endocrinol 11:1103–1113

17.

Xiao G, Jiang D, Gopalakrishnan R et al (2002) Fibroblast growth factor 2 induction of the osteocalcin gene requires MAPK activity and phosphorylation of the osteoblast transcription factor, Cbfa1/Runx2. J Biol Chem 277:36181–36187

18.

Im GI, Qureshi SA, Kenney J et al (2004) Osteoblast proliferation and maturation by bisphosphonates. Biomaterials 25:4105–4115

19.

Jiang D, Franceschi RT, Boules H et al (2004) Parathyroid hormone induction of the osteocalcin gene. Requirement for an osteoblast-specific element 1 sequence in the promoter and involvement of multiple-signaling pathways. J Biol Chem 279:5329–5337

20.

Issack PS, DiCesare PE (2003) Recent advances toward the clinical application of bone morphogenetic proteins in bone and cartilage repair. Am J Orthop 32:429–436

21.

Wozney JM, Rosen V (1998) Bone morphogenetic protein and bone morphogenetic protein gene family in bone formation and repair. Clin Orthop Relat Res 346:26–37

22.

Ge G, Greenspan DS (2006) Developmental roles of the BMP1/TLD metalloproteinases. Birth Defects Res C Embryo Today 78:47–68

23.

Ge G, Greenspan DS (2006) BMP1 controls TGFbeta1 activation via cleavage of latent TGF beta-binding protein. J Cell Biol 175:111–120

24.

Jasuja R, Ge G, Voss NG et al (2007) Bone morphogenetic protein 1 prodomain specifically binds and regulates signaling by none morphogenetic proteins 2 and 4. J Biol Chem 282:9053–9062

25.

Einhorn TA, Majeska RJ, Mohaideen A et al (2003) A single percutaneous injection of recombinant human bone morphogenetic protein-2 accelerates fracture repair. J Bone Jt Surg Am 85-A(Suppl):1425–1435

26.

Friedlaender GE, Perry CR, Cole JD et al (2001) Osteogenic protein-1 (bone morphogenetic protein-7) in the treatment of tibial nonunions. J Bone Jt Surg Am 83-A(Suppl):S151–S158

27.

Govender S, Csimma C, Genant HK et al (2002) Recombinant human bone morphogenetic protein-2 for treatment of open tibial fractures: a prospective, controlled, randomized study of four hundred and fifty patients. J Bone Jt Surg Am 84-A:2123–2134
Acknowledgment
This study was funded in part by grants from Eli Lilly (Indianapolis, IN, USA).
About this article
Cite this article
Issack, P.S., Lauerman, M.H., Helfet, D.L. et al. Alendronate Inhibits PTH (1–34)-induced Bone Morphogenetic Protein Expression in MC3T3-E1 Preosteoblastic Cells. HSS Jrnl 3, 169–172 (2007). https://doi.org/10.1007/s11420-007-9042-7
Received:

Accepted:

Published:

Issue Date:
Key words
osteoblasts

bisphosphonates

parathyroid hormone

BMPs