This is a preview of subscription content, log in to check access.
Access options
Buy single article
Instant access to the full article PDF.
US$ 39.95
Price includes VAT for USA
Subscribe to journal
Immediate online access to all issues from 2019. Subscription will auto renew annually.
US$ 99
This is the net price. Taxes to be calculated in checkout.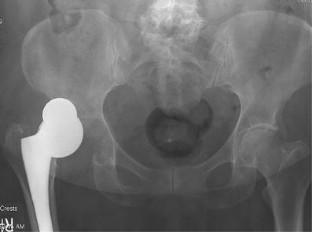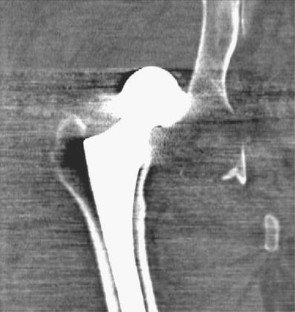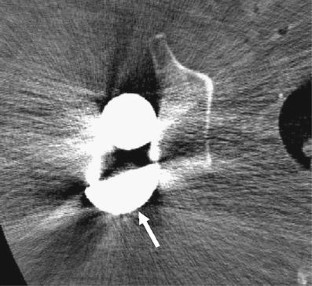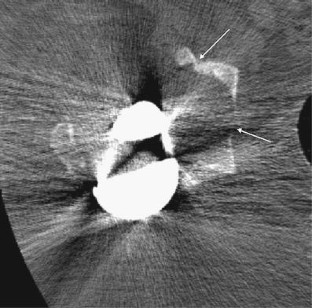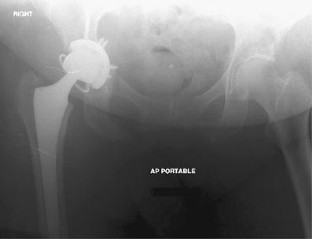 References
1.

Buckwalter KA, Parr JA, Choplin RH, Capello WN (2006) Multichannel CT imaging of orthopedic hardware and implants. Semin Musculoskelet Radiol 10(1):86–97

2.

Mahnken AH, Raupach R, Wildberger JE, Jung B, Heussen N, Flohr TG, Gunther RW, Schaller S (2003) A new algorithm for metal artifact reduction in computed tomography: in vitro and in vivo evaluation after total hip replacement. Invest Radiol 38(12):769–775

3.

Marx A, von Knoch M, Pfortner J, Wiese M, Saxler G (2006) Misinterpretation of cup anteversion in total hip anthroplasty using planar radiography. Arch Orthop Trauma Surg 126(7):487-492

4.

Kalteis T, Handel M, Herold T, Perlick L, Paetzel C, Grifka J (2006) Position of the acetabular cup: accuracy of radiographic calculation compared to CT-based measurement. Eur J Radiol 58(2):294–300

5.

Blendea S, Eckman K, Jaramaz B, Levison TJ, Digioia AM 3rd (2005) Measurements of acetabular cup position and pelvic spatial orientation after total hip arthroplasty using computed tomography/radiography matching. Comput Aided Surg 10(1):37–43

6.

Wines AP, McNicol D (2006) Computed tomography measurement of the accuracy of component version in total hip arthroplasty. J Arthroplasty 21(5):696–701

7.

Kwon YW, Powell KA, Yum JK, Brems JJ, Iannotti JP (2005) Use of three dimensional computed tomography for the analysis of the glenoid anatomy. J Shoulder Elbow Surg 14(1):85–90

8.

Mueller LA, Kress A, Nowak T, Pfander D, Pitto RP, Forst R, Schmidt R (2006) Periacetabular bone changes after uncemented total hip arthroplasty evaluated by quantitative computed tomography. Acta Orthop 77(3):380–385

9.

Schmidt R, Pitto RP, Kress A, Ehremann C, Nowak TE, Reulbach U, Forst R, Muller L (2005) Inter- and intraobserver assessment of periacetabular osteodensitometry after cemented and uncemented total hip arthroplasty using computed tomography. Arch Orthop Trauma Surg 125(5):291–297

10.

Nishii T, Sugano N, Miki H, Koyama T, Yoshikawa H (2006) Multidetector CT evaluation of bone substitutes remodeling after revision hip surgery. Clin Orthop 442:158–164

11.

Park JS, Ryu KN, Hong HP, Park YK, Chun YS, Yoo MC (2004) Focal osteolysis in total hip replacement: CT findings. Skeletal Radiol 33(11):632–640
Acknowledgement
The authors would like to thank Dr. Geoffrey Westrich for providing much of the clinical information.
About this article
Cite this article
Bogner, E.A., Sofka, C.M. CT Evaluation of Total Hip Arthroplasty Complication: Dissociation of Acetabular Component. HSS Jrnl 3, 112–114 (2007). https://doi.org/10.1007/s11420-006-9026-z
Keywords
Acetabular Component

Periprosthetic Fracture

Calcium Phosphate Cement

Compute Tomographic Evaluation

Component Alignment